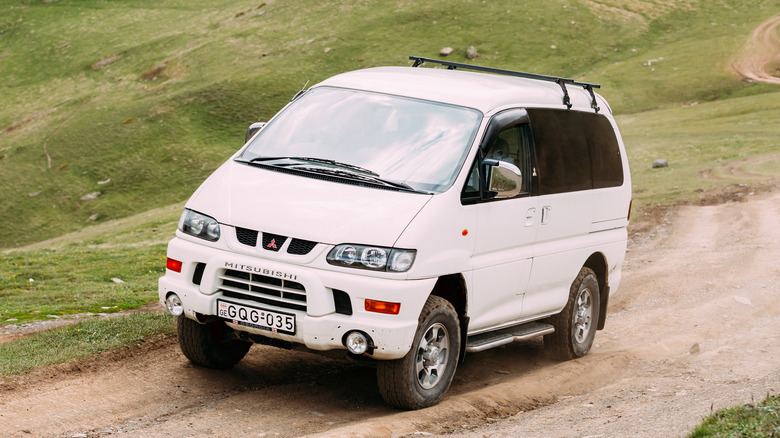 North American car buyers certainly have had a broad selection of Japanese imports to choose from over the past few decades, from trusty sport-utes like the Toyota Land Cruiser to commuter-friendly cars like the Honda Accord. Although Japanese manufacturers sold more than 3 million vehicles in the United States in 2022, some of the most interesting Japanese vehicles are reserved for the home market across the Pacific. 
Some of these JDM (Japanese Domestic Market) vehicles are in the Kei car class, smaller than the sub-compact cars that dot the streets of American cities. Others are highly tuned sports or rally car models that are variations of cars that are available in the United States and Canada. Then, some have specific performance specs that make them unsuitable for North American highways and driving sensibilities. Still others are purpose-built vehicles not meant for mass production and use. 
After 25 years, JDM vehicles are eligible to be imported to the United States (Canadian citizens can import JDM vehicles after 15 years), so let's take a look at five examples of JDM models you'll want to consider adding to your garage now that their import restrictions have expired.  
Toyota Sera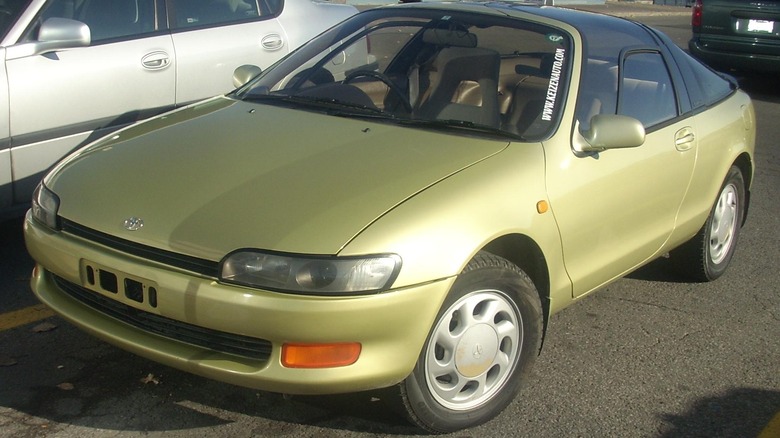 Toyota built the Sera in 1990 using inspiration from the Tercel, Paseo, and Starlet models. The Kei car had a glass roof and gullwing doors, and the 108 horsepower 1.5-liter engine made the less-than-one-ton Sera a blast to drive. The Sera (pronounced Ser-AH) also had a 10-speaker surround sound system with a tape deck and CD player, which further added to its fun factor. 
Gordon Murray, who designed the McLaren F1, told Car Magazine that he and Bruce Mackintosh took the F1's door design from a Sera that was parked near Murray's house. "I drove past it everyday," Murray said. "Eventually we borrowed a Sera and the design started from there." 
The Sera was in production from 1990 through 1996, meaning the first models will be eligible for import to the United States in 2025, so it might be time to book a flight to Japan and start hunting for surviving examples soon. Fewer than 16,000 were built in that span, however, so finding one might be a difficult challenge. 
Featured image by Bull-Doser via Wikimedia Commons | Cropped and Scaled | CC by Public Domain |
Mitsubishi Delica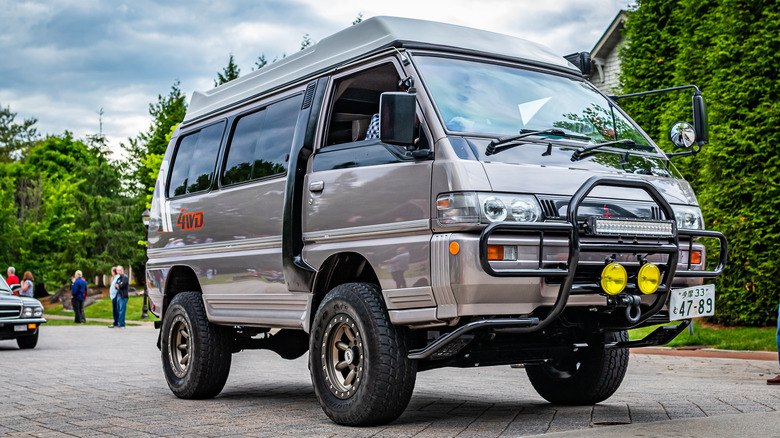 Camper van conversions are a growing trend across North America, and one JDM vehicle that makes an ideal platform is the Mitsubishi Delica. The Delica debuted in 1968 with 1.1 and 1.4-liter four-cylinder engines that produced between 58 and 86 horsepower. A second-generation upgrade came in 1979, and a four-wheel drive was added as an option in 1982. Redesigns came in 1986, 1991, and 1994; each successive generation brought new styling and a little more power. 
The most capable Delicas are the '90s-era  L400 models, some of which came with a 3.0 liter V6 gasoline engine capable of 185 horsepower and 195 pounds-feet of torque. Another engine option was a slightly less powerful but higher-torque 2.8-liter turbo diesel engine paired with either a five-speed manual or four-speed automatic transmission (gas-powered Delicas only came with the automatic).
Some L400s had Mitsubishi's Super Select transfer case, which allowed drivers to open or lock the center differential at will, making those Delicas as nimble on dry pavement as they were on sandy or rocky terrain. 
However, if you live in Maine, you might want to put your Delica plans. The state's Bureau of Motor Vehicles has decided to reclassify Delicas as ATVs and will no longer register them for highway use, claiming they don't meet current federal safety or emissions requirements.
Toyota Century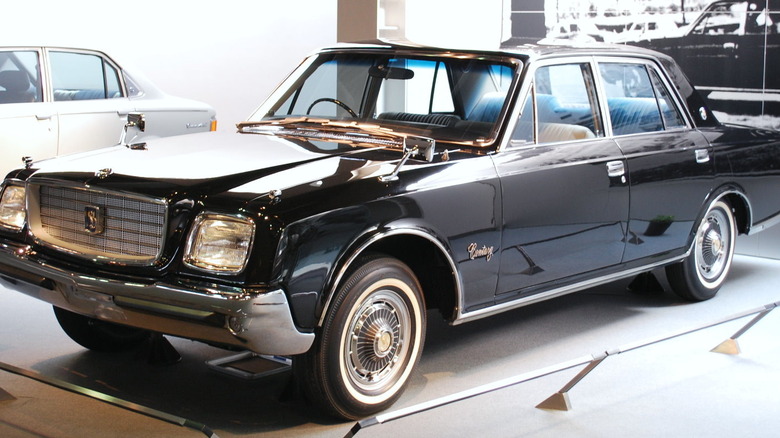 While the Delica provides ruggedness and utility, the Toyota Century has exemplified luxury since its debut in 1967. However, the ultra-rare model has been almost exclusively available to heads of state and Toyota executives during its 50-plus years in existence; the current Japanese royal family is chauffeured around in a fleet of Century Royals. 
Four years ago, Toyota chief engineer Masato Tanabe told Motor Trend's Jonny Lieberman that the rear sill and scuff plate of the Century are designed to be flat so the women of the royal family can enter and exit while wearing traditional kimonos without any embarrassing wardrobe mishaps. 
The interior of the Century is also finished in wool to keep noise to a minimum, although leather is available for customers who insist on it. Lieberman detailed the Century's intricate manual assembly process, noting that only seven robots were used to build it. Only four men are considered skilled enough to paint the cars, and they studied under master craftsmen for six months.
Carving the die for the rooster-shaped hood ornament takes 45 days, and all of the wood panels for the interior are cut and sanded by hand, a process that takes 15 hours.
All of this intricate handiwork drove the price of a new second-generation Century (1997-2017) up to $180,000. Still, the dated technology and 12 mpg city fuel consumption have brought the resale value of the Century down to a far more accessible level just as the United States import window is opening wide. In the past year, several Centurys have sold on the used marketplace for less than $20,000, and a 1986 model even changed hands this past February for just $6,101.   
Featured image by Mytho88 via Wikimedia Commons| Cropped and Scaled | CC-BY 3.0|
Eunos Cosmo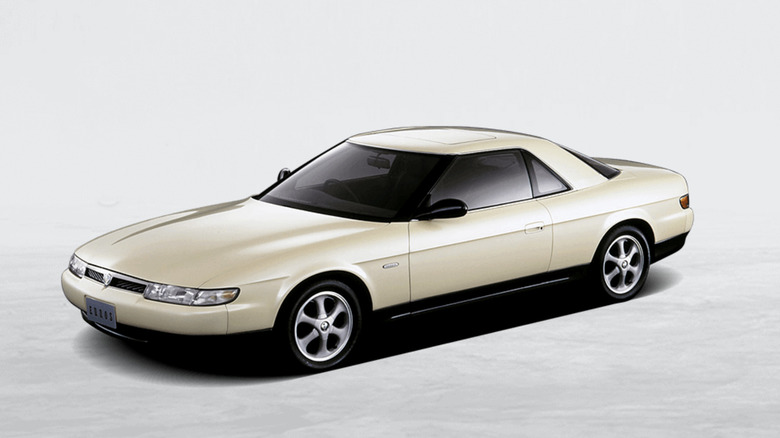 While it wasn't quite as luxurious or rare as the Toyota Century, Mazda's luxury division, Eunos, produced a unique model known as the Cosmo in several variations, beginning with the two-rotor Cosmo Sport in 1967. By the time the final generation Cosmo arrived in 1990, a third rotor and twin turbochargers had been added to the engine, boosting output to 280 horsepower and torque to nearly 300 pounds-feet. 
The Cosmo also had some advanced features to go along with its space-age moniker, including a mobile phone, touchscreen interface, and GPS. The latest Cosmo had a top speed of more than 150 mph and could go from zero to 60 mph in just over six seconds, a respectable benchmark for a car that weighed more than 3,500 pounds. 
The Cosmo was discontinued when Mazda dropped the Eunos label in 1995. Although the import restriction has expired on even the most recently manufactured Cosmos, later-generation examples rarely come to market. Currently, '60s and '70s-era models can sell for as much as $100,000.
Nissan Pulsar GTI-R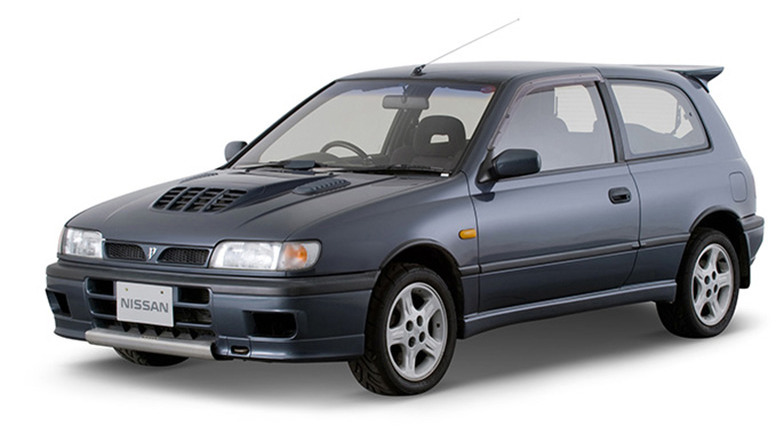 Nissan put the Pulsar GTI-R into production in 1990 as part of the requirements to qualify for the World Rally Championship Group A, which had a mandate that 5,000 units of a car be sold before a car could race in that class. The GTI-R won the 1992 Group N title, but Nissan withdrew from the WRC competition that same year. The Pulsar GTI-R had a 2.0 liter turbocharged inline four-cylinder engine that put out 227 horsepower and propelled the 2,690-pound hatchback from zero to 60 in less than five seconds, earning it the nickname "Baby Godzilla." It had a top speed of 144 mph and could complete a quarter mile in 13.5 seconds.
Only 15,000 Baby Godzillas made it off the assembly line, meaning you'll have a hard time finding one at auction or a swap meet, but the GTI-R has avoided the rampant price inflation of many other hot hatches; several examples have sold in recent years for less than $20,000 on the second-hand market.