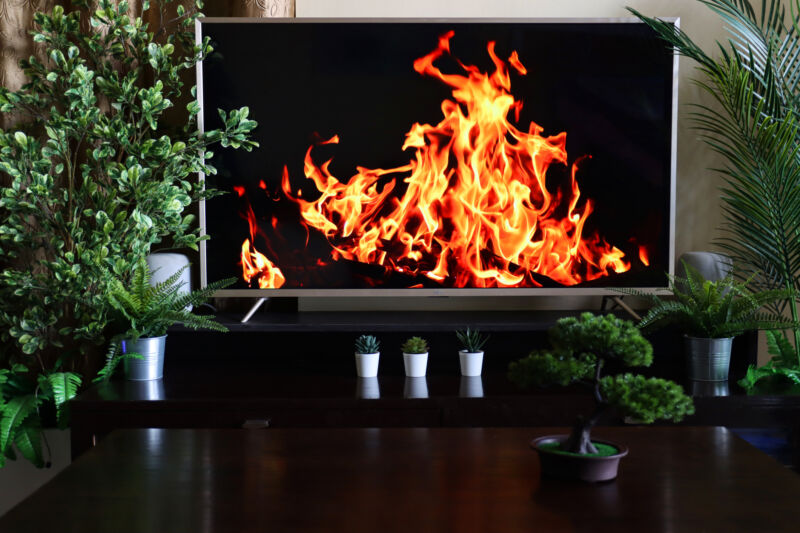 People who buy a Fire TV from Amazon are probably looking for a cheap and simple way to get an affordable 4K smart TV. When Amazon announced its first self-branded TVs in September 2021, it touted them as being a "great value." But owners of the devices will soon be paying for some of those savings in the form of more prominently displayed advertisements.
Charlotte Maines, Amazon's director of Fire TV advertising, monetization, and engagement, detailed the new types of ads that Amazon is selling on Fire TVs. In a StreamTV Insider report from November 1, Amazon said the new ads will allow advertisers to reach an average of 155 million unique monthly viewers.
Some of the changes targeting advertisers, like connecting display placement ads with specific in-stream video ads, seem harmless enough. Others could jeopardize the TV-watching experience for owners.
New ads tied to generative AI Alexa
For example, Amazon is preparing to make Alexa with generative AI more useful for finding content on Fire TVs. This could help Alexa, which has struggled alongside other tech giants' voice assistants to generate significant revenue. Amazon gets money every time someone interacts with digital content through Alexa.
However, the company is double-dipping on this idea by also tying ads to generative AI on Fire TVs. When users ask Alexa to help them find media with queries such as "play the show with the guy who plays the lawyer in Breaking Bad," they will see ads that are relevant to the search.
Amazon has discussed evolving Alexa into a tool that can not only bring you to the right app for the show you want but that can also recommend specific shows based on prompts like the above. This has been one of the most promising potential futures for the voice assistant. But positioning the feature next to ads seems to prioritize advertisers over Fire TV customers.
Maines told StreamTV Insider that advertisers had been asking for a way to advertise against Fire TV searches. "It just makes sense to expand our existing sponsor tile offering to show advertisements on the search screen with no extra effort or cost for the advertiser," she said.
Finally, Amazon is adding "contextual sponsored tiles" that use machine learning to show ads based on whatever content genre or search term the Fire TV user is browsing.
"Persistent" ads
Amazon Fire TV users will also start seeing banner ads on the device's home screen for things that have nothing to do with entertainment or media. This ad space was previously reserved for advertising media and entertainment, making the ads feel more relevant, at least. Amazon opening the ad space to more types of advertisers is similar to a move Google TV made early this year.
The company seems to be aware of how dominating these types of advertisements can be. Maines emphasized to StreamTV Insider how the native ads are "right at the top of the Fire TV's home screen" and take "up half the screen."
Maines continued, telling StreamTV Insider:
It's persistent, so as a customer browses around the UI… they continue to see it.
The banner ads will occupy the first slot in the rotating hero area, which Amazon believes is the first thing Fire TV users see. These users may have purchased a Fire TV primarily for streaming content from ad-free subscriptions, but Maines described how Fire TVs can still manage to force ads on these users.
StreamTV Insider reported:
Maines explained how with on-device ads, even if viewers ultimately choose to watch something that's not ad-supported, brand advertisers still have the opportunity to get their message in front of viewers and talk to them as they browse and decide what to watch.