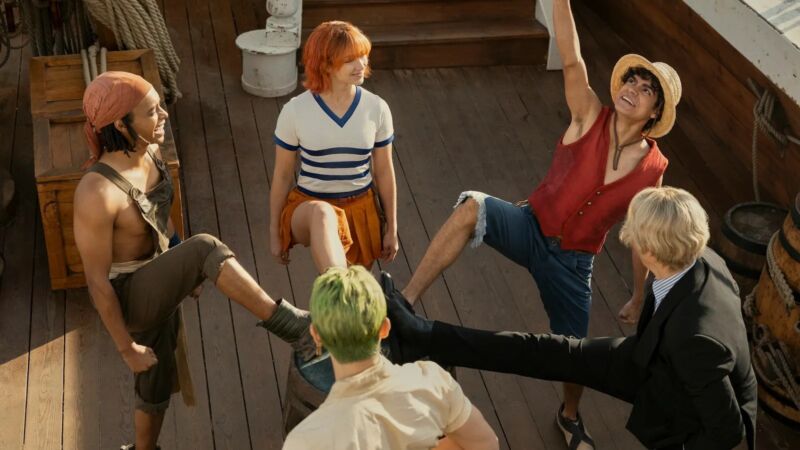 Streaming service subscribers haven't heard much good news lately. Save for content being shared across streaming services more freely, it seems any time Netflix, Amazon Prime Video, et cetera announce a change for subscribers, it's something negative. Lately streaming service news has been all about price hikes, the introduction of ads, getting tougher on password sharing, and even unreliable performance.
Today, there's a sliver of good-leaning news to share, as Netflix is tossing a couple of bones toward its ad-tier subscribers in the form of an ad-free episode for every three episodes watched, as well as downloadable content.
Announced via press release today, a year after Netflix launched its ad-supported tier for $6.99 per month, Netflix said that starting in Q1 2024, "after watching three consecutive episodes, [ad-tier] members will be presented with a fourth episode ad-free."
This isn't all out of appreciation for its subscribers, though. The move helps advertisers "[tap] into the viewing behavior of watching multiple episodes in a row," as per Netflix's announcement, and was announced to advertisers by Netflix's advertising president, Amy Reinhard.
Netflix is ostensibly trying to entice advertisers while making its ad tier slightly more bearable to its reported 15 million global monthly active users.
Reinhard also said that ad-tier users can download content "by the end of this week." Currently, you need at least Netflix's Standard plan (which doesn't have ads and is $15.49 per month) to download content from Netflix for viewing offline.
But Netflix is making it clear that its ad tier is still about bringing "more measurement capabilities to [its advertisers] globally." Netflix, like other streaming services, has been trying to encourage users to opt for ads, since it can yield a higher average revenue per user than pricier, ad-free tiers (that was the case for Netflix in Q1 and Q2 of this year, as Variety reported).
The ad-tier announcements come about two weeks after Netflix's latest price hike. The price hike did not affect Netflix's ad tier, encouraging users to move to ads.
Streaming users can hope that Netflix's announcement encourages other streaming providers to improve ad-tier packages. But with streaming services challenged to find growth, we can expect the norm to continue being price hikes, ever-changing libraries, and a focus on showing customers ads.