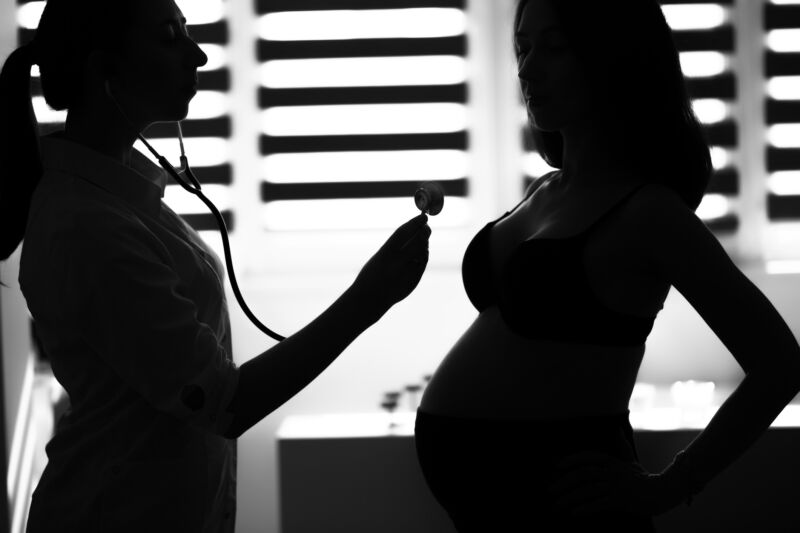 With the United States maternal death rate currently the greatest amongst upscale nations and still rising, a new study by the Centers for Disease Control and Prevention recommends pregnant people experience high levels of mistreatment and discrimination throughout maternity care. The study of 2,402 mothers from around the country discovered that one in 5 experienced some kind of mistreatment by health care providers throughout their maternity care. The most common forms consisted of having health issues disregarded or dismissed( 10 percent ), being screamed at or scolded(7 percent), having their physical personal privacy breached (5 percent), and having a service provider threaten to keep treatment or force them to accept unwanted treatment(5 percent). Additionally, almost 30 percent of survey takers reported experiencing discrimination throughout their maternity care, including their race, weight, age, and earnings. Black, Hispanic, and multi-racial moms reported the greatest rates of mistreatment and discrimination.
These racial disparities mirror disparities seen in pregnancy results; mothers in these groups deal with the greatest maternal mortality rates in the nation. Black moms, for example, are 3 times more likely to pass away from pregnancy-related causes than white moms. Overall, 45 percent of the survey respondents said they held back from going over health issues throughout pregnancy and delivery with their care company
. They often did this since they believed what they felt was typical; they didn't want to make a big offer about an issue; they didn't wish to appear"difficult;" and they felt their health care provider was rushed. The survey research study has lots of restrictions– consisting of that it's not nationally representative, it was taken years after some respondents 'pregnancies, and actions are subject to remember bias.
However, it offers a look into the lived experiences of pregnant individuals in the US, who continue to die and suffer extreme health problems at incredibly high rates. In between 2018 and 2021, the United States maternal death rate increased from 17.4 deaths per 100,000 live births to 32.9 deaths. Those numbers easily exceed the rates of other high-income nations, which have actually generally seen maternal mortality decrease over the last few years. In 2020, when the United States rate was 23.8, the country with the next highest rate was New Zealand, with a rate of 13.6 deaths per 100,000 live births, according to a report by the Commonwealth Fund. Across the northern border in Canada, the rate was 8.4, and in the UK, it was 6.5. Awful results The present survey study does not draw a direct line from mistreatment and discrimination to deaths and morbidity. But, CDC authorities recommend it clearly contributes, noting that greater scores for the quality of maternity care are connected with lower dangers of pregnancy problems. In a media instruction Tuesday, Debra Houry, CDC's primary medical officer, called the study's findings" inappropriate "andstated that it's clear that mistreatment and discrimination result in bad results."We have
heard a lot of heartbreaking stories of females, particularly Black women, who knew something wasn't ideal with their pregnancy and voiced it, however were not heard and died as an outcome, "Houry stated."CDC's own Dr. Shalon Irving was one of these females." Irving was a lieutenant commander in the United States Public Health Service and
an epidemiologist at the CDC who concentrated on racial variations in health. In spite of her work, her PhD, her two master's degrees, her exceptional medical insurance strategy, and a care team at the highly related to
health system at Emory University, Dr. Irving passed away in 2017 numerous weeks after delivering due to hypertension. Irving, who was Black, passed away "regardless of continuously visiting her companies where she kept insisting something was incorrect and was being dismissed,"Houry stated."As a healthcare community, we have to do better at providing respectful and impartial maternity care, equally, to all moms. "The CDC has set out techniques for health care suppliersand patients to avoid such tragic results via a project called" Hear her."For suppliers, the CDC advises hiring and maintaining a varied labor force, providing training on unconscious predisposition and stigma, and supporting doulas and midwifery models of care. For patients, the CDC offers suggestions on how to talk with healthcare companies about issues, what questions to ask, and what immediate warning signs to understand.