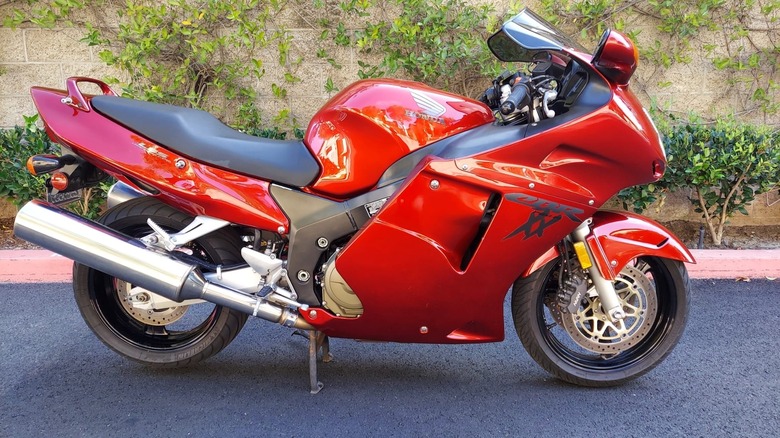 Retro-styled motorcycles like the Janus Halcyon 450 and the Kawasaki W800 are the current rage, but in the 1980s and '90s, sleek performance bikes were in style. At the forefront of that wave was the Kawasaki Ninja, which was introduced in 1984. The first Ninja model, the GPz900R, redefined what a motorcycle could do by hitting speeds of more than 150mph.
At that point, Honda had probably done its best work on cafe-style bikes like its CB and CBX series but delved into the sport bike realm with the V750F Interceptor in 1983. But by the time computer programmers were starting to fret about Y2K, Honda's engineers were plunging headlong into superbike territory with the CBR1100XX Super Blackbird, known commonly as the Blackbird.
The Blackbird was introduced in 1996 for the 1997 model year, with a 16-valve DOHC 1137 cc inline four-cylinder engine capable of producing 164 horsepower and 92 lb-ft of torque. That power was sent to the rear wheel via a six-speed transmission and chain drive, and two 42mm Keihin carburetors supplied the Blackbird with its fuel until the 1999 model year when electronic fuel injection was introduced.
The Blackbird was surpassed by the Suzuki Hayabusa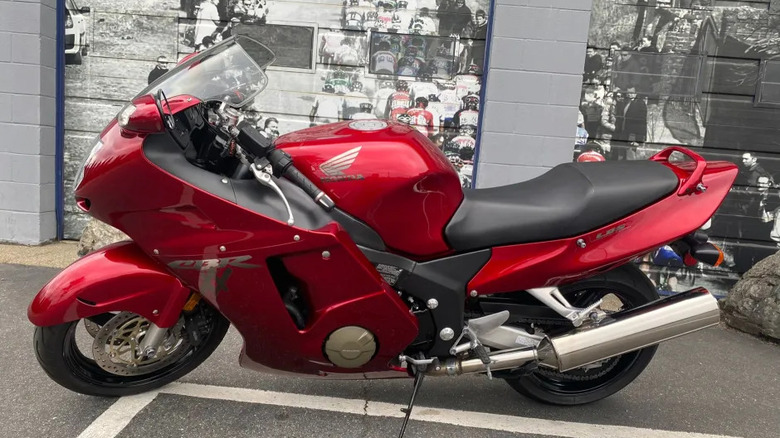 The Blackbird got its name from the 2,000-plus mph Lockheed SR-71 Blackbird spy plane, and Honda's superbike lived up to its name by breaking the Guinness world record for fastest production motorcycle at 178.5 mph in 1997. It held that mark until the Suzuki Hayabusa surpassed it in 1999 by pushing the record to 194mph.
Hayabusa is the Japanese word for the Peregrine Falcon, which preys on blackbirds. This was certainly a direct shot at Honda by Suzuki, but the two manufacturers soon joined with Kawasaki in agreeing to limit speeds to a maximum of 186.4 mph, ending the speed wars. 
Production of the Blackbird ended in 2006, but Blackbirds are still highly regarded more than a quarter century after the model first hit the streets. Blackbirds in good condition can sell for as much as $7,000, and Blackbird owners who have left reviews at Motorcycle News rate their bikes 4.8 out of 5 stars overall, and 4.9 out of 5 for reliability.