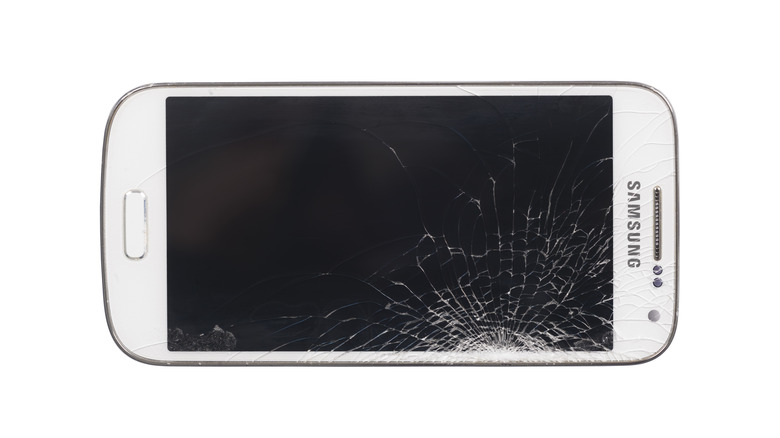 We may receive a commission on purchases made from links.
Roughly one in every five smartphones sold is a Samsung. And as good as Samsung's reputation for build quality is, with that many phones manufactured and in use around the world, of course there will be some repairs necessary now and again. Samsung phones come with a one-year warranty against defects, but drops, spills, or other accidental damage are not covered. To get repairs done at reasonable prices when the damage was accidental and not due to a defect, you have to belong to Samsung's repair plan, Samsung Care+ (see below). Most repair requests can be started by phone by calling Samsung at 1-800-726-7864.
Samsung will repair their phones out of warranty but, naturally, the cost will be significantly more, although Samsung claims their rates are competitive. Once you've determined that repairs are called for, there are a few different ways to go about it. We'll review each method, so you'll be ready in the event your Samsung phone gets damaged or shows evidence of a defect.
Samsung Care+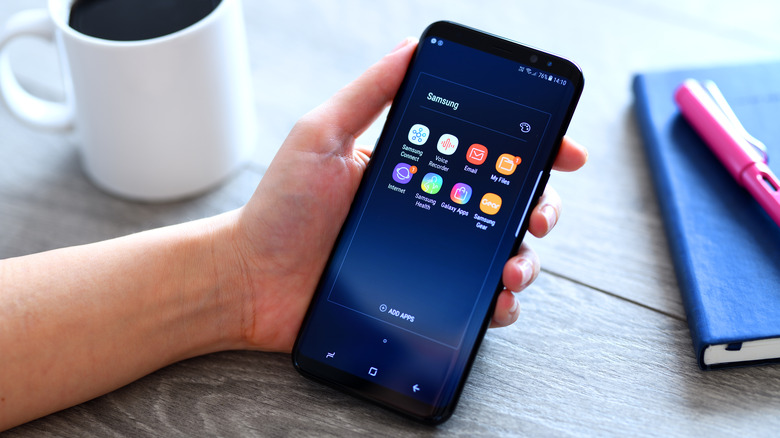 The warranty that comes with your phone will cover anything that's Samsung's fault, which includes defects in materials and workmanship. Anything that happens to your phone after you take it out of the box is not Samsung's fault. Drops, spills, jumping in the pool with your phone in your pocket (guilty!), setting it on a hot surface, etc. — that's all on you. Given how frail the device is, it is both responsible and profitable for Samsung to offer repair services on their phones, both in and out of warranty. And the statistical likelihood of repairs being necessary makes it a smart idea to pay in advance, and thus secure a steep discount on the repairs when they become necessary. Several major phone makers have such programs; Samsung's is robust and flexible.
Samsung's protection plan is called Samsung Care+, and it has two tiers plus a special insurance program exclusively for New Yorkers. Here are the available levels of Care+ for phones:
Samsung Care+: The basic plan costs between $49 and $239 for a two-year plan, depending on your phone, and gets you unlimited free mechanical repairs, $29 screen replacements, and for extensive damage from handling, $99 for next-business-day repair or replacement.
Samsung Care+ with Theft and Loss: This provides everything in the basic plan, plus same-day theft and loss protection, which is supplemented by Knox Guard Security, which will remotely lock and/or wipe your phone, protecting everything that is stored on it.
Theft and Loss Insurance (NY only): For a $5.50 monthly premium, New Yorkers can insure their phone against theft and loss for 36 months. There is a deductible (from $99 to $199, depending on model), and other conditions, but Samsung provides same-day replacement.
Walk-in service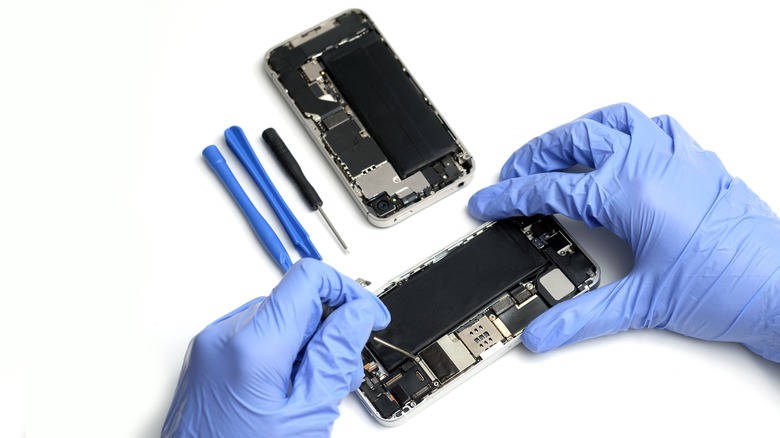 When your phone breaks down, being able to walk directly into a brick-and-mortar store and have it fixed is, in most cases, the quickest way to get back up and running and on with your day. Samsung has more than 1,000 Authorized Service Centers (75% of Americans have access to one). They handle most repair situations in a couple of hours, unless you come in late in the day (for the Galaxy S21 model and newer). Samsung phone owners can get both in-warranty and out-of-warranty repairs done (even screen replacements), and since you're going to the source, your repairs will be done by certified technicians who are using genuine Samsung parts. Payment will depend on your warranty status and the repairs and parts needed.
Walking into a building with a broken phone and walking out with your device repaired, tested, and ready to go might seem like a dream from a previous age of the world. But it is available today when you own a Samsung phone.
We Come to You service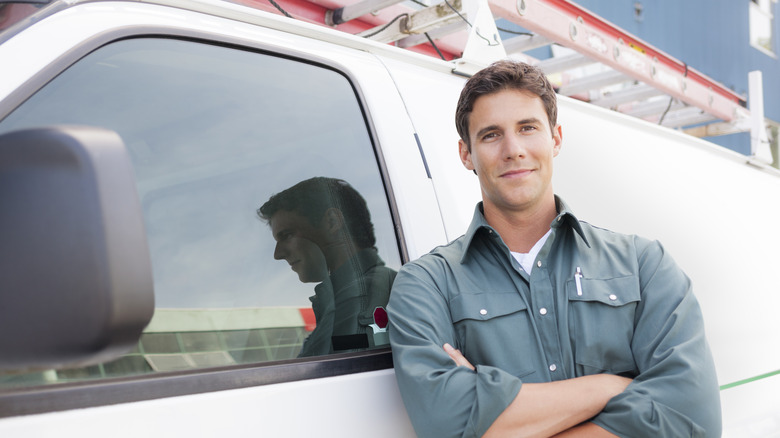 What's better than walk-in service? No-walking-at-all service! And with Samsung's We Come to You service, that's exactly what you get. Sure, it comes with a $30 additional fee, but they will come to you wherever you are — at home, at the office, at a pizzeria, wherever.
The process for We Come to You is simple: just back up your device as best you can with its current functionality, and make sure its software is up to date (so you know you really need a repair, and not just an update). Then go to Samsung's dedicated page and book an appointment. A technician from Samsung's partner, uBreakiFix, will come to your location and take your phone into their Samsung Mobile Repair van. Repairs are usually done in about an hour, and you get the same Samsung parts as if you had gone to a walk-in location. The technician will take payment when the work is completed. With We Come to You service, you can have your phone repaired without having to stop working on your laptop.
Mail-in service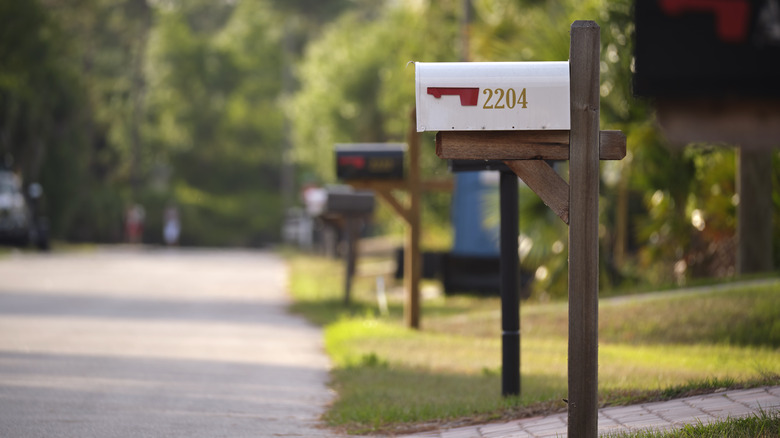 Many people are familiar with mail-in repair procedures, since not all phone makers have physical locations you can walk into. Samsung, having had a lot of experience with the process, has tried to streamline it as much as possible for their customers. Just surf to Samsung's repair request page and request a mailing box. Samsung will ship you a custom shipping box made especially for their phones. The box comes with a prepaid shipping label, so it costs nothing to ship your phone in for repairs. But you still have to wait for the box to arrive before you can even begin to send your phone in. Wouldn't it be great if there was a faster way?
Well, there is. You can skip the waiting for a box to arrive if there is a UPS Store near you. No need to bring a box of your own — UPS will box up your broken phone and ship it to Samsung, at no charge. This will get you your repaired or replaced phone days earlier.
Repair by Samsung partners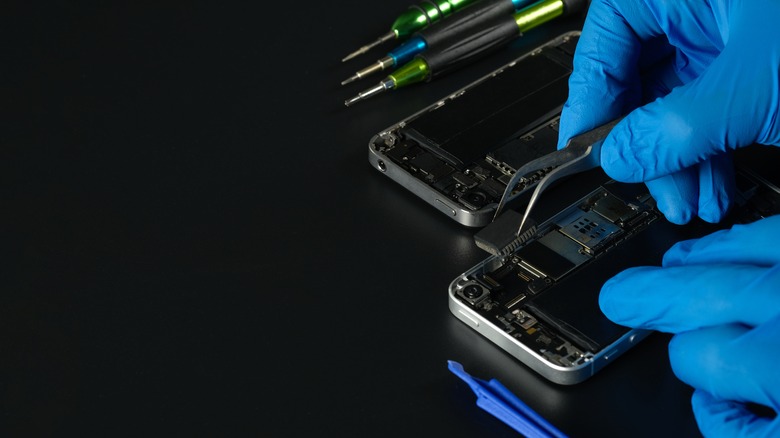 Samsung has partnered with independent service chains in order to increase the number of physical locations you can take your broken phone to. Customers prefer this method of securing repairs on their phone, a device most people don't want to be without for even a day. These chains receive training and parts that are certified by Samsung, so you can be confident the repairs will be done right. One such chain is Batteries Plus.
Batteries Plus has performed out-of-warranty repairs for Samsung since 2018. Now, with the enhanced training and access to parts, they will take on in-warranty repair jobs as well. They will also expand the line of models they can work on to more modern units. They will also now be able to work on more types of phones, such as foldables. And since these Batteries Plus locations will now be Samsung Authorized Service Centers, every repair they perform is backed by Samsung. You can find the nearest Batteries Plus by using Samsung's service locator, and you can set up a repair appointment at www.BatteriesPlus.com.
Fixing it yourself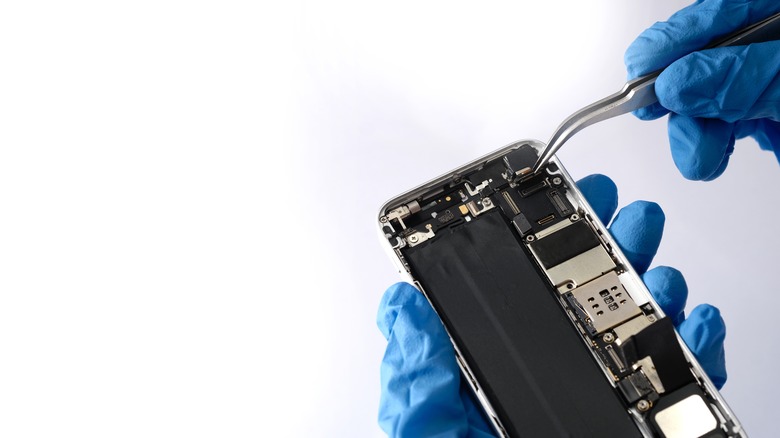 Once your warranty has expired, phone repairs can be downright costly. Screen replacements, in particular, can cost hundreds of dollars. And the warranty doesn't even cover the most common source of a cracked screen, which is what the industry refers to as ADH (Accidental Damage from Handling). This is bad news for all of us who like to make our phones last the absolute maximum length of time. It's hard to face replacing an expensive device when 90% of it is still working just fine.
Fortunately, Samsung now works with the DIY repair site iFixit by providing repair manuals and genuine Samsung parts for a range of recent Samsung devices, including some of their phones. With these parts and instructions, you can replace your screen, fix or replace your charging port, or replace cracked back glass. The iFixit site has community forums that you can consult as a supplement to the repair manuals. The Samsung models that are available for iFixit self-repair are the Galaxy S20, S21, and S22 models.
Third-party repair services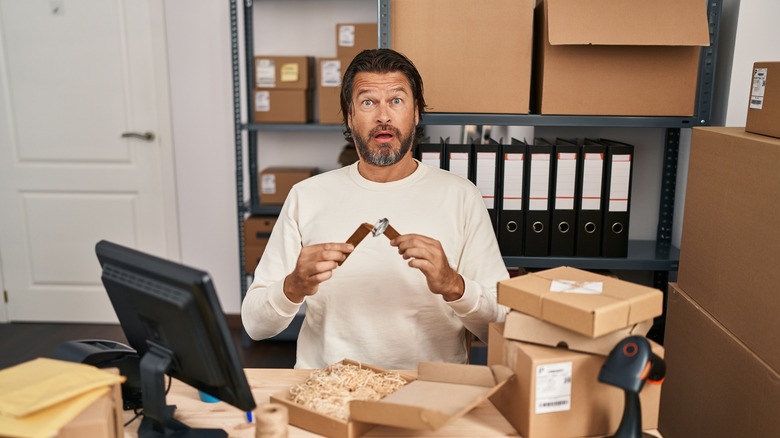 In cities and towns around the world, there are small shops and home businesses that offer smartphone repair. And some of them are competent, honest businesspeople. And some aren't. Without meaning to disparage the hard-working, knowledgeable ones, there are two things we know to be true about third-party repairs to your smartphone:
Unless the third-party business is a Samsung Authorized Service Center, having them repair your phone will void your warranty. This means any future repair, no matter how legitimate under the terms of the warranty, will not be covered by Samsung. (They may refuse the repair altogether, or fix your phone but charge you out-of-warranty rates for it.)
If your phone is not repaired properly, or even made worse, you have nowhere to go. Samsung, if they somehow damage your phone in the process of warranty repairs, will replace your phone. This is not likely to happen with a third-party repair facility, who is not likely to have been trained by Samsung, nor to have real Samsung parts. The best you'll get is your repair fee back, and then you have a broken phone whose warranty is voided. Exercise extreme caution when using third-party repair facilities.