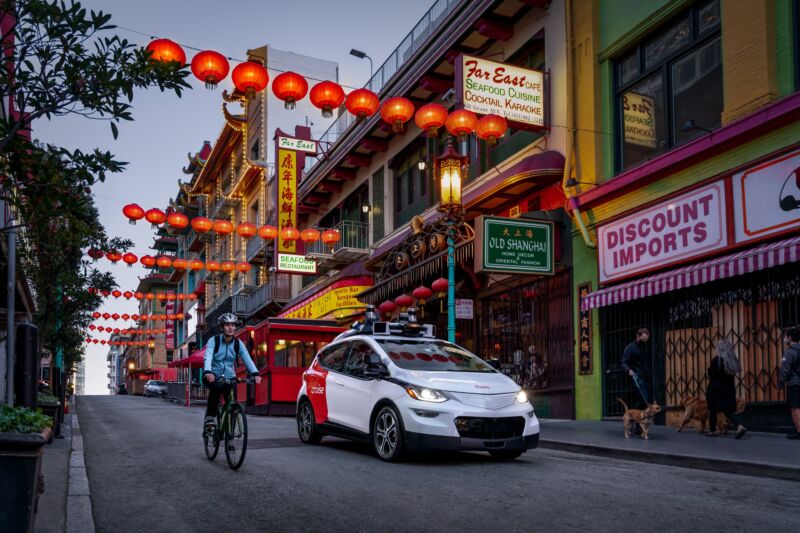 The robotaxi business Waymo and Cruise now have permission to offer around-the-clock driverless flights to fee-paying passengers in San Fransisco. Until now, both autonomous ride-hailing companies have been able to provide restricted service in the city, but on Thursday afternoon the California Public Utilities Commission (CPUC) authorized a pair of resolutions that eliminate those restrictions.
When the CPUC revealed an implementation program, California developed a path to authorizing robotaxi operations in late 2020. Both Waymo and Cruise had actually been utilizing screening allows to drive around the city, however in 2021 both got permission to begin running an industrial service with no security motorist on board which charged guests for their flights.
In 2021, the California Department of Motor Vehicles provided both Waymo and Cruise implementation allows for self-governing cars, but any business services likewise required CPUC's approval.
Previously, Waymo was only enabled to charge clients for flights in San Fransisco if there was a safety chauffeur in the lorry; non-paying rides could happen at any time with no safety motorist. Cruise was operating under a slightly looser leash in a restricted location-- it was allowed to charge guests for driverless flights in between the hours of 10 pm and 6 am, but like Waymo, it was likewise allowed to run throughout the city, charging flights, as long as a security chauffeur was in the automobile.
Now, both Cruise and Waymo have approval to run throughout the day, night or city. CPUC authorized the resolutions in a three-to-one vote after a six-and-a-half-hour hearing.
"While we do not yet have the data to judge [autonomous vehicles] against the basic human motorists are setting, I do believe in the capacity of this innovation to increase safety on the street," stated CPUC Commissioner John Reynolds. "Collaboration between essential stakeholders in the market and the first responder neighborhood will be important in fixing concerns as they develop in this ingenious, emerging technology space."
There were plenty of voices in opposition to approving the Waymo and Cruise strategies. There were a lot of problems about traffic congestion caused by confused self-governing lorries, along with concerns that Big Tech depended on no good and that autonomous automobiles would develop into tools of law enforcement, like giant Ring cams on wheels.
San Francisco city firms were also opposed to the licenses, however the robotaxi companies received lots of support, too, consisting of from special needs activists. CPUC was satisfied with both companies' traveler security strategies.
"Offering a commercial, 24/7 driverless ridehail service throughout San Francisco is a historical market milestone---- putting Cruise in a position to take on traditional ridehail and challenge a hazardous, unattainable transportation status quo. We're grateful to the CPUC for their management and will continue to work closely with our regulators, initially responders, and other essential stakeholders as we expand our service to more people," said Prashanthi Raman, VP of international government affairs at Cruise.
"Today's license marks the true beginning of our industrial operations in San Francisco. We're incredibly grateful for this vote of confidence from the CPUC, and to the riders and communities who have supported our service. We can't wait for more San Franciscans to experience the mobility, availability, safety, and sustainability advantages of full autonomy on their own-- all at the touch of a button," said Tekedra Mawakana, co-CEO of Waymo.