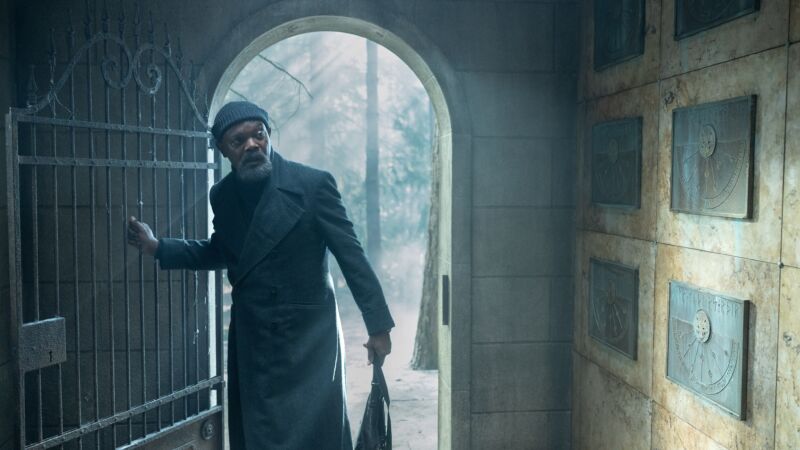 An app combining the libraries of Disney+ and Hulu will launch in late March 2024, Walt Disney Company CEO Robert Iger said in a Q4 2023 earnings call on Wednesday night. The full app's release will follow the beta that launches in December.
Iger told investors that the beta will be available to US subscribers bundling their Disney+ and Hulu subscriptions and will give "parents time to set up profiles and parental controls that work best for their families ahead of the official launch," as per a transcription from The Motley Fool.
We first learned that Disney was planning a combined Disney+ and Hulu app in May when Disney owned two-thirds of Hulu. At the time, Iger called the unified app a "local progression" of Disney's consumer portfolio that would streamline content, boost audience engagement, and impress advertisers. Disney also pointed to potential cheaper customer acquisition costs. Wednesday's update follows Disney's announcement last week that it's buying the last third of Hulu, giving Disney total ownership.
Iger didn't go into details about the future app's abilities or pricing (he noted that he saw "some demos" this week), but his wording during the call suggests that the unified app will see Hulu content dumped into Disney+.
"We remain on track to roll out a more unified one-app experience domestically, making extensive general entertainment content available to bundle subscribers via Disney+," Iger said, pointing to content available on Hulu, including Only Murders in the Building, Abbott Elementary, and Family Guy.
More subscribers
Disney's Q4 fiscal year 2023 earnings report [PDF] revealed that Disney+ subscriber numbers reached 150.2 million that quarter, compared to 146.7 million in Q3 2023. If you remove subscribers from Disney+'s Indian HotStar, there are 112.6 million subscribers. Disney+'s ad tier grew by 2 million subscribers in Q4 to 5.2 million total.
Hulu's subscriber numbers stayed about flat at 48.5 million. Disney also owns ESPN+, which ended the quarter with 26 million subscribers
The numbers still trail Netflix, which claims 247 million subscribers but could be the start of a potential turnaround for Disney's streaming business, which lost $387 million in Q4 and is seeking profitability by the end of 2024. Meanwhile, Warner Bros. Discovery announced yesterday that competing streaming app Max lost 700,000 subscribers during its latest financial quarter.
Combined and cheaper content libraries
As Disney looks to unite Disney+ and Hulu's libraries, it also plans on spending less money to enhance those respective libraries, despite recent price hikes. Disney planned on spending around $30 billion on content in 2023 but only spent $27 billion, partially due to the Hollywood strikes. With the strikes over, though, Disney still plans to cut its content budget to $25 billion in 2024.
Disney+ has been criticized for the saturation of original content (Marvel and Star Wars). Warner Bros. Discovery and Paramount have also recently discussed reducing content spending. (Netflix doesn't plan to cut content spending next year.)
At the same time, though, Disney's combined app should make finding something to watch easier—assuming you're already interested in Disney+ and Hulu's respective libraries. When HBO Max's library united with Discovery+ to form Max, there was concern about diluting HBO's brand and forcing shows like House Hunters into an app known for delivering epics like Game of Thrones.
However, unified streaming libraries could become more common in the coming years, according to some analysts. We've endured a mad dash for media companies to launch their own streaming services. Now, with content spread across apps, users are left buying numerous subscriptions.
While too much streaming consolidation could result in elevated prices, customers may experience streaming app fatigue.
"The macro, high-level view is that there are too many streaming services losing too much money, and someone is going to raise the white flag," Rich Greenfield, an analyst at media research firm LightShed Partners, told Fortune on November 2. He added that bundling services (like Disney+ and Hulu) "doesn't fix the problem" of how to have a strong streaming business.
If we wait it out long enough, we may see some streaming app owners reconsider their roles in the streaming industry. Greenfield suggested that some, like Paramount, Warner Bros. Discovery, and even Disney, can re-focus on something they're more experienced with: creating and licensing content.
We've already started to see streaming companies be more lenient with sharing content. For example, Disney licenses stuff with Netflix already, and Netflix will have various (Warner Bros. Discovery-owned) DC superhero movies starting December 1. However, Disney will hoard its "core brands" and won't license Disney Pixar, Marvel, or Star Wars content to Netflix, Iger said Wednesday.
With streaming continuing to supersede traditional forms of entertainment, you can expect companies to resist throwing in the towel for as long as possible. But with rising prices, password crackdowns, and even, in some cases, removing features from some subscription plans, many subscribers are already canceling their services.