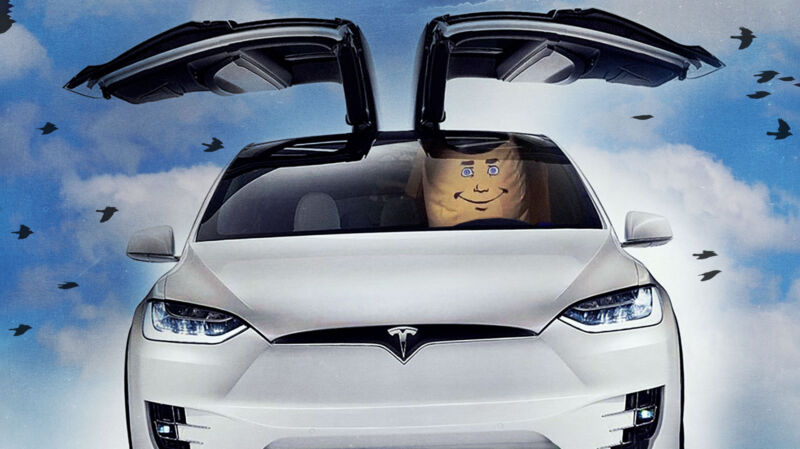 On July 3, 2023, the National Highway Traffic Safety Administration made public a letter it sent Tesla in August 2022, demanding that the company provide updated responses to some questions. NHTSA is investigating the performance of Tesla's Autopilot driver assistance system after identifying more than a dozen crashes in which Tesla vehicles struck stopped emergency vehicles. The agency is also investigating whether Tesla vehicles adequately ensure drivers are paying attention when using the Autopilot system.
Following a string of notable crashes, NHTSA officially initiated an investigation into Tesla's Autopilot system. And on July 3, NHTSA wrote to Tesla again, asking the automaker for updated information by July 19. As far as anyone can tell, that didn't happen.
Recalls galore
If NHTSA issues a recall, it wouldn't be the first time. Tesla has faced a significant number of recalls over the past decade, covering various issues ranging from seatbelts to battery-related concerns.
For example, in December 2021, Tesla recalled 356,000 Model 3 sedans due to a wiring problem that could render the rearview camera inoperative. Then in February 2023, more than 362,000 Teslas were recalled due to issues with the Full Self-Driving system. The recall was issued because some Teslas failed to stop when required, resulting in what is commonly referred to as "rolling stops." It also cited a lack of respect for speed limits.
These instances highlight just a fraction of the recalls Tesla has experienced. While Ford currently holds the record for the highest number of unique recalls as of 2021, Tesla appears to be on a trajectory that could surpass that.
It's important to note that the recent letter from NHTSA is not an official recall for Tesla vehicles equipped with Autopilot. At this stage, the deadline set by NHTSA can be seen as a preliminary step that could potentially lead to a recall if Tesla's responses fail to meet NHTSA's expectations.
Autopilot concerns
Autopilot and Full Self-Driving are both partially automated driving systems available in Teslas. Autopilot comes standard in every Tesla, assisting with steering, accelerating, and braking. Full Self-Driving is a more advanced system that Tesla claims will eventually be able to drive someone to and from a destination with no human intervention. However, Tesla does state that neither system is fully autonomous and that a human driver must be paying attention in case they need to intervene. Tesla has also told regulators in California that it "did not expect significant enhancements" that would offload more responsibility to the car and away from the human driver.
NHTSA has been investigating Tesla for several years. This particular investigation was prompted by the 736 crashes and 17 fatalities that have occurred since 2019 involving Tesla's Autopilot system. As recently as July 5, 2023, there was a fatal crash involving a 2018 Tesla Model 3 and a Subaru that resulted in two fatalities—a 17-year-old and a 3-month-old. Finally, after so many fatal crashes, NHTSA has issued a deadline for Tesla to respond to these concerns. This deadline puts pressure on Tesla to address the issues raised by the investigation.
NHTSA Investigation
There are 830,000 Tesla vehicles with the Autopilot feature that are affected by these issues. One of the main concerns in this investigation is the 16 collisions that Teslas have had with emergency vehicles. Despite warning signals such as flashing lights, flares, or illuminated arrow boards, Autopilot has had difficulty detecting parked emergency vehicles. Even when warnings were provided to the drivers, they sometimes failed to react in time, leading to tragic accidents.
The issue is two-fold because Tesla relies on drivers to pay attention while using Autopilot. There have been reports about a lack of driver engagement in Teslas, with drivers' hands on the steering wheel but not enough focus on the road. As part of the investigation, NHTSA is requesting data related to cabin cameras as well as whether the vehicles use "Tesla Vision"—a system that relies only on cameras to view the road and no radar.
The July 3 letter from NHTSA to Tesla asked for three pieces of information. First, it requested a list of all vehicles, by model and model year, that Tesla manufactured in the United States. For each vehicle, the NHTSA wants to know details such as what version of software and hardware is installed, whether there are cabin cameras and Tesla Vision, and more. Second, they want to know the total mileage covered by all vehicles of a particular model and model year. Third, Tesla must describe all modifications or changes made to the vehicles in question, including the dates these changes were made and the hardware or software that was affected.
July 19 update
The July 19 deadline has come and gone with no apparent response from Tesla (NHTSA did not respond to repeated inquiries on the subject, and Tesla does not have a press office). Per the letter from the NHTSA, Tesla will be subject to civil penalties of up to $26,315 per violation per day. The Vehicle Safety Act (49 U.S.C. § 30165) caps these fines at $131,564,183. In the meantime, a new special crash investigation has been launched due to the latest fatal accident.