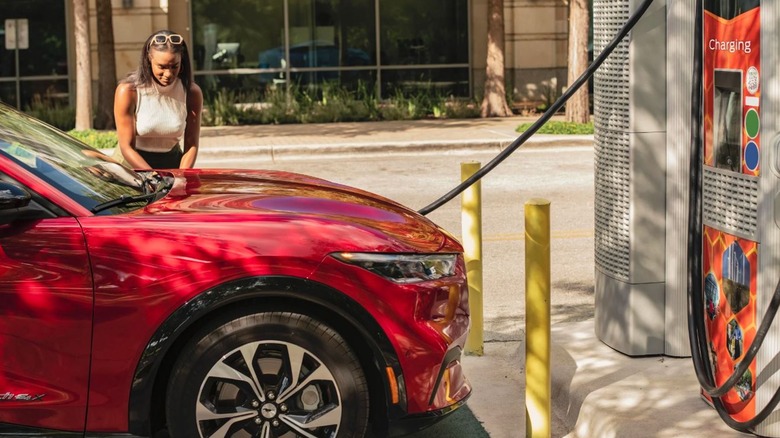 As more automotive manufacturers take it upon themselves to increase the production of and accessibility to electric vehicles, efforts have been made to proliferate the necessary resources for those driving them. Both these manufacturers and many large business chains across the United States and beyond have been increasing the availability of EV chargers at gas stations, public and private parking lots, and more to support the growing EV trend. To that end, automotive giant Ford is bolstering its already extensive charger network even further.
In an announcement published on its official media site, Ford announced new efforts to expand its existing BlueOval network of EV chargers. Not only does this mean that more chargers will be available around the United States and Canada, but it also ensures compatibility of various charger brands with Ford vehicles. In this case, the latest expansion brings with it a partnership between Ford and charger brands Francis Energy, Blink, and Red E.
"Continuous growth of the BlueOval Charge Network, including a critical focus on reliable, fast charging, remains a top priority to provide the best possible electric driving experience for our customers," Bill Crider, Ford's senior director of global charging and energy services, said in the announcement. "With the addition of the Tesla Supercharger Network along with new fast chargers coming to Ford Model e dealerships in 2024, we are working hard to make range anxiety a thing of the past for Ford all-electric drivers."
More chargers, more accessibility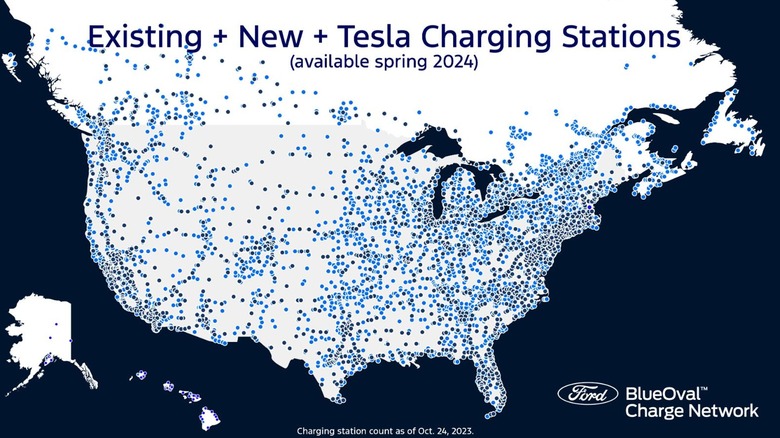 With the help of both its previous and new charger brand partnerships, Ford is planning on expanding the BlueOval charger network in North America by roughly 25%, bringing the grand total of network chargers to over 106,000. The three new brands in the BlueOval network will be contributing over 10,000 chargers to this growth, around 550 of which will be DC fast chargers.
Each and every charger in the BlueOval Charge Network (BOCN) is compatible with Ford's FordPass mobile app, as well as infotainment displays in certain EVs. By creating a BOCN account, drivers can quickly search for nearby in-network chargers, and once they're plugged into one, activate the charger and pay for the power from the app.
Back in May, Ford announced that it would be teaming up with Tesla to roll 12,000 of the brand's patented Superchargers into the BlueOval network. In Ford's announcement, it revealed that this existing deal has been bolstered, increasing the number of included Superchargers to over 15,000 by next Spring. Ford reiterated that drivers of its EVs will need a special adapter to connect to a Supercharger, which will go on sale in early 2024.