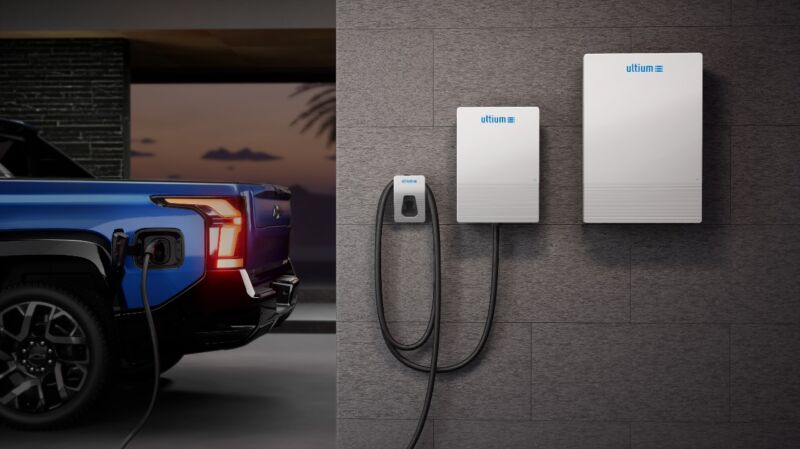 General Motors is adding abilities to permit its new electric vehicles to send out power from their batteries to the owner's home. Called V2H, or bidirectional charging, it's a fairly simple concept: an EV is a huge battery on wheels, so why not have the ability to use that to power other things? GM states the rollout will begin with model-year 2024 EVs and will continue through to model-year 2026.
There are actually a couple of different methods to using an EV's battery to power non-car things. An increasing variety of EVs like the Hyundai Ioniq 5 or Volkswagen ID. Buzz deal AC outlets, and, depending on the region, can supply either 120 V or 240 V power. That is normally known as vehicle to load, or V2L.
V2H amps things up a bit– rather actually– by sending power from the automobile back into a home electrical circuit, comparable to a home storage battery. Nissan demoed however never implemented the idea for the second-generation Leaf back in 2018, however Ford did implement it with its F-150 Lightning electrical pickup.
GM may have discovered that, which might be why V2H will debut on the 2024 Chevrolet Silverado EV RST. It will then present to other Ultium-based EVs– the 2024 GMC Sierra EV Denali Edition 1, 2024 Chevrolet Blazer EV, 2024 Chevrolet Equinox EV, 2024 Cadillac Lyriq, and also the brand-new Cadillac Escalade IQ, which you'll be able to read about here at Ars tomorrow when that new EV is officially unveiled.
At the end of June, GM exposed details about some of its house charging options, a few of which (clearly) support V2H.
"GM Energy's growing ecosystem of energy management options will assist speed up GM's vision of an all-electric future, by additional broadening access to even more benefits that EV's can offer," said Wade Sheffer, vice president, GM Energy. "By integrating V2H across our whole Ultium-based portfolio, we are making this cutting-edge technology offered to more consumers, with benefits that extend well beyond the car itself, and at wider scale than ever in the past," he said.