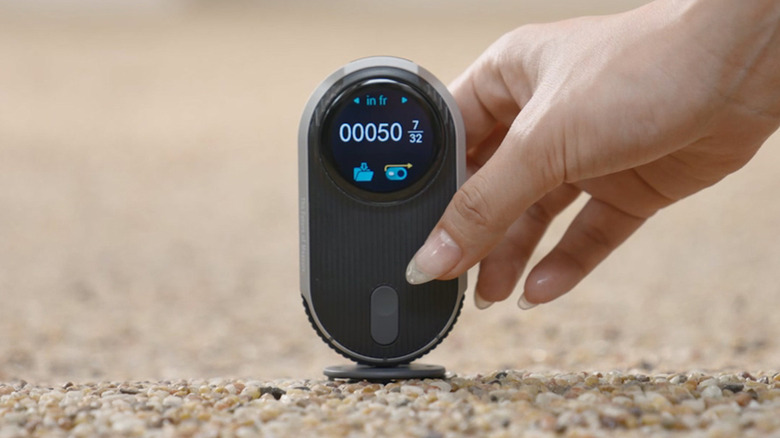 We may receive a commission on purchases made from links.
TL;DR: Perfect for the professional or DIYer on your list, the Meazor 3D Laser Measurer can help make easy work of floor plans, measuring, and more. It's on sale for only $268.97 (reg. $299) through November 9th.
We are fast approaching the season of giving. And what better gift to give than one that combines innovation, precision, and practicality? This Meazor 3D Laser Measurer is worth a look for anyone who appreciates high-tech gadgets that aim to make life easier. It's on sale for $30 off — just $268.97 through November 9th.
This precision instrument offers accuracy and convenience. Whether you're measuring a room for holiday decorations or planning home improvement projects, it ensures precise results every time. The companion app is available for iOS and Android, and works in conjunction with the measuring tool to bring data to your device for easy planning and sharing.
A versatile tool for DIY fans or pros alike
A thoughtful gift for someone in the construction, architecture, or engineering industries, it can also make the DIYer's day. It can provide 2D floor plan scanning, which captures your room in a diagram and quickly transfers the diagram to your smartphone. It also offers laser distance measuring that measures accurately up to 80 feet.
The Meazor's 3D tilt also allows you to capture a room's height and helps to avoid obstacles. It works as a leveler, protractor, and curve scanner as well. Need a boost? It's got a rechargeable battery that can last up to 30 days on one charge. You'll get the Meazor 3D Laser Measurer, type-C cable, and mini tripod with purchase, too.
It's no surprise why one 5-star reviewer on Amazon wrote, "Good quality, very accurate and very easy to use too. Love the onscreen prompt help, too."
Grab the Meazor 3D Laser Measurer for someone on your holiday gift list for just $268.97 through November 9th at 11:59 p.m. PT — no coupon required.
Prices subject to change.