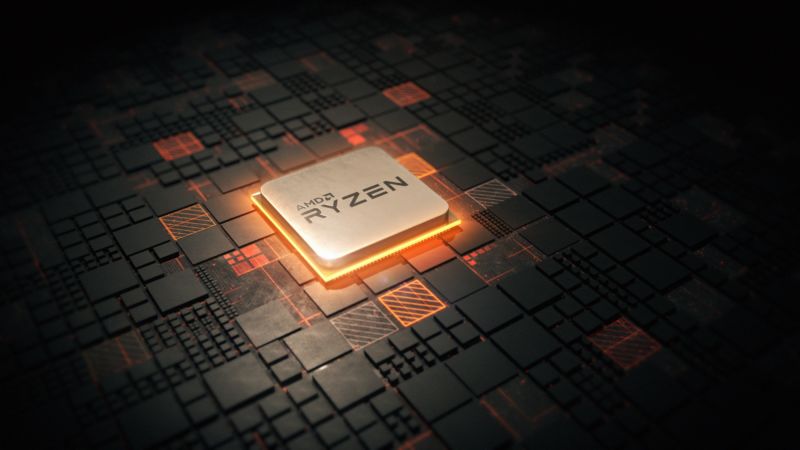 The Ryzen 7000 desktop CPU series was AMD's first to include a small integrated GPU by default to make the chips more appealing for budget and business desktops where a dedicated GPU would be overkill. These bare-bones GPUs won't play many games, as we found when we tested them, but they're a reliable way to light up a couple of monitors.
AMD said at the time that it also planned to continue making desktop APUs, the company's longstanding terminology for a Ryzen CPU paired with a more powerful integrated Radeon GPU, but we haven't heard anything about a new Ryzen desktop APU since. That could be changing early next year, according to the release notes for a slew of BIOS updates for Gigabyte motherboards. According to Gigabyte, a new series of APUs for socket AM5 motherboards will be released starting in January 2024, and they'll be compatible with any current socket AM5 motherboard running version 1.1.0.0 or newer of AMD's AGESA firmware.
Tom's Hardware has a breakdown of the Ryzen 8000G series, purportedly gleaned from this new AGESA version. According to this, the chips will be named the Ryzen 8000G series, and they'll use the same "Phoenix" silicon that AMD uses in its Ryzen 7040U laptop processors and the Ryzen Z1 series of chips for gaming handhelds.
The top-end chip will be the Ryzen 7 8700G, which will combine eight Zen 4 CPU cores and a Radeon 780M GPU with 12 RDNA 3 compute units. The Ryzen 5 8600G will be a step down, with six Zen 4 CPU cores and a Radeon 760M with eight GPU compute units.
The Ryzen 5 8500G and Ryzen 3 8300G will step down to a different Phoenix variant with a mix of high-performance Zen 4 cores and high-efficiency Zen 4c cores—two P-cores and four E-cores for the 8500G, and one P-core and three E-cores for the 8300G. Both will come with a Radeon 740M GPU with four CUs.
What the BIOS data doesn't tell us is how AMD will release these chips. The Ryzen 4000G APUs and the Ryzen 3 5300G, for example, were available exclusively to PC companies and not directly sold to DIY PC builders.
Despite the "Ryzen 8000" branding, these new APUs use the same Zen 4 CPU architecture as current-generation Ryzen 7000 desktop CPUs. We may or may not see future Ryzen 8000 CPUs with updated Zen 5 CPU cores next year. Architecturally, the main difference between AMD's APUs and the regular Ryzen desktop CPUs is that the APUs are still generally one large monolithic die with the CPU, GPU, and other functions all bundled together, rather than separating things into separate chiplets as AMD does for higher-end processors. The main downside of this is that there are no 12- and 16-core CPUs available in AMD's APUs.
AMD's last APUs were the Ryzen 5000G series, released to the public in mid-2021. These CPUs still used AMD's aging Vega GPU architecture, and they were made for socket AM4 motherboards that use DDR4 RAM. Between the newer RDNA 3 GPU cores, the availability of faster DDR5, and the greater power budget available to desktop APUs, we would expect the top-end Ryzen 8700G to handily outperform both the older 5700G and the low-wattage 7040-series laptop chips. RDNA 3 provides some handy gaming and video features, like hardware-accelerated AV1 video encoding and hardware-accelerated ray-tracing.
Using the Phoenix silicon also suggests that the higher-end CPUs could include AMD's "Ryzen AI" neural processing unit, which can be used to accelerate some AI and machine learning features locally.