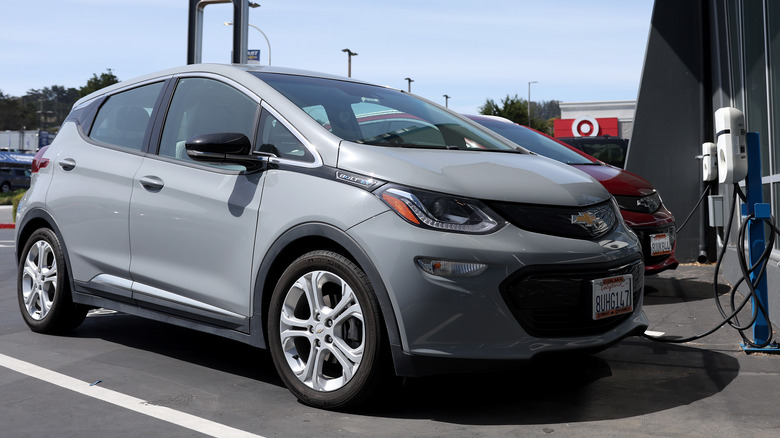 Update 10/24/2023: GM has reached out to SlashGear to issue a statement regarding this leg of the Bolt recall. "GM is announcing a compensation program for 2020-22 Bolt EV/EUV owners upon installation of the final advanced diagnostic software as part of the original battery recall," the company said. "Owners are eligible to receive a $1,400 Visa eReward card upon installation. This applies to Bolt EV/EUV owners in the US only. We're grateful to our customers for their patience and understanding."
GM has announced that U.S. owners of the 2020-2022 Bolt EV and EUV affected by the N212345944 recall can claim a $1,400 Visa eReward card. The recall in question was issued in 2021 to address a defect that could potentially cause battery fires. This $1,400 offered by GM is an early payout for the expected reimbursement from the ongoing class action lawsuit regarding the matter.
Since the recall, many Bolt owners have not been able to access their EV's full potential. That is because instead of replacing all batteries, the company offered a software diagnostic on the vehicles to determine if the battery needed replacing. This is because GM allegedly only found a small percentage of vehicles recalled had the defect.
The only issue with this strategy is that it takes 6,200 miles for the software to verify if the vehicle needs a battery replacement. During this time, owners could only charge their vehicle up to 80%, bringing down the 258-mile range to 207. If an issue was detected at the end of this period, the vehicle would alert the driver to go in for a replacement. The battery would regain its 100% charge capacity if everything looked good.
You have to get new software installed soon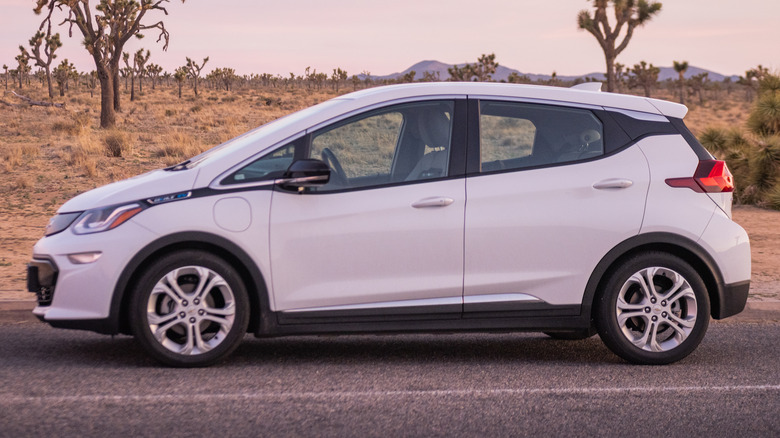 The catch with this early payout is that affected customers must have GM's new software fix installed before December 31 to receive it. They also have to sign a legal release to receive the money. However, not everyone will want to sign a legal release, especially if they are still upset with how GM handled the situation. If an affected customer does not claim the early payout and the lawsuit goes through, they will still receive a payout check. And if the lawsuit payout is larger than $1,400, GM promises to pay the difference to those who redeemed the early payout.
Bolt customers will be notified if they are eligible to participate in this offer via a letter sent out earlier this month. If they are eligible, they can then take their vehicle information and unique pin included in the letter to the GM Exclusive Offer page to receive their money..
Although the 2017-2019 Bolt models were also affected by the defect, they are not eligible for this early payout. Hopefully, the battery defect won't be an issue with the new next-gen Bolt now that the current models are being discontinued later this year.