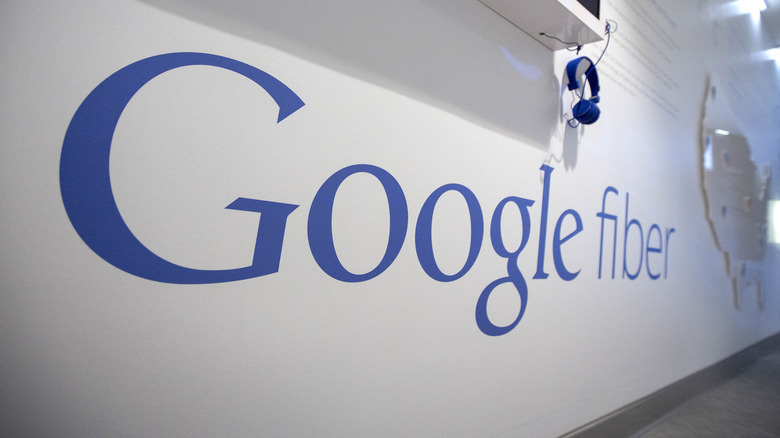 Google is rolling out 20-gigabit download speeds to the public by the end of the year. This is possible due to the company adopting Nokia's 25G PON fiber technology that lets users get speeds faster than 10Gbps. Organizations such as the University of Missouri-Kansas City are already utilizing these speeds. But now, residential customers in participating areas can sign up for early access to the new speed. This advancement comes after the introduction of GFiber Labs, a dedicated hub for boosting residential internet speeds through testing and innovation.
The company's recent announcement did not state which areas would get to try 20Gbps internet first. When the service first rolled out for businesses, applications were accepted from Austin, Salt Lake City, Huntsville, and Raleigh-Durham. So, that could indicate where the residential option will be implemented first.
Although you will likely be able to use your own router with the service, the plan includes a pre-configured Wi-Fi 7 router based on a draft IEEE standard. A Wi-Fi 7 router is required to achieve the internet speeds Google offers, as it can handle speeds up to 46Gbps.
Google isn't done speeding up its service but not everyone is happy
Google Fiber's available speeds have increased since the company started the venture in 2010. After starting with 1Gbps, it has since implemented 2, 5, and 8Gbps plans in select areas. Instead of waiting for customers to get fed up with their internet service, Nick Saporito, Head of Product at Google Fiber, says the team functions under the philosophy that "[if] you build it, they will come." And they aren't done building. The team is aiming for 100Gbps and above with the adoption of Wi-Fi 8 and beyond. Although it's impossible to say how far off 100+Gbps speeds are.
That said, many still don't have access to fiber internet in their area for a few reasons. One is that Google Fiber's expansion has slowed down in recent years. This is something many have been critical of, especially since potential customers would prefer Google Fiber in their town instead of the company doubling down on already serviced areas.
The company apparently is still committed to bringing its services everywhere, stating that it wants to make "gigabit internet the baseline of service in the US." CEO Dinni Jaina added, "We believe that many, if not most, communities across America will ultimately have at least two, if not three, fiber providers and an incumbent coax provider."