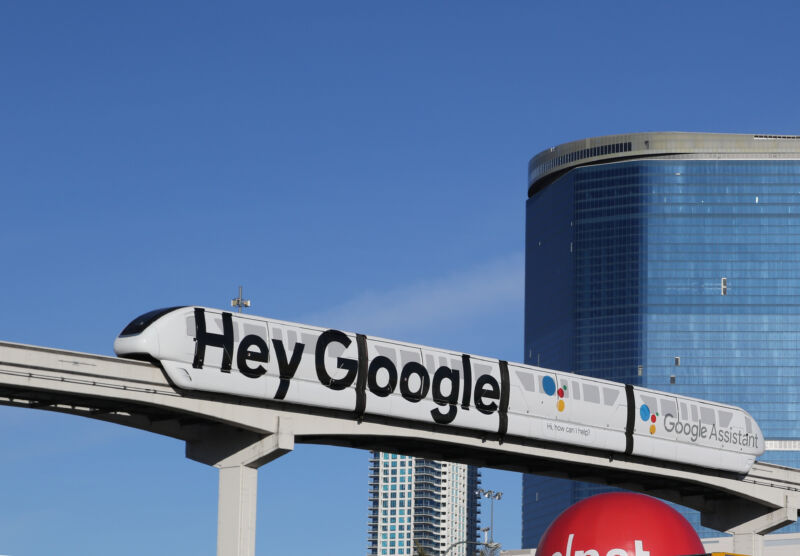 Google Assistant, the app that was once Google's guiding star and is now slowly losing features, is handing over control of notes and lists to Google Keep. This is somewhat good news, as Keep is a decent note-keeping app. But it's also concerning because there's now one major place to keep your data that Google might one day abandon.
As spotted by 9to5Google, Google is moving the Shopping List and other notes you may have dictated to its voice-centered Assistant into Google Keep. Google Keep is originally where the Assistant kept your shopping list, but in 2017, Google moved it into Google Express. Express was Google's shopping-centered site that used to offer an Amazon-Prime-like membership, but it has morphed somewhat into the Google Shopping storefront. As Ars' Ron Amadeo emphatically noted at the time, moving the shopping list created a new, weird, ad-link-littered, non-intuitive place to store the fact that you need to buy more cat food.
Google brought support for storing shopping and other lists in other apps in 2019. This included Keep, but also third-party apps like Any.do, AnyList, and Bring. Third-party support ended in June, so now there's just Keep.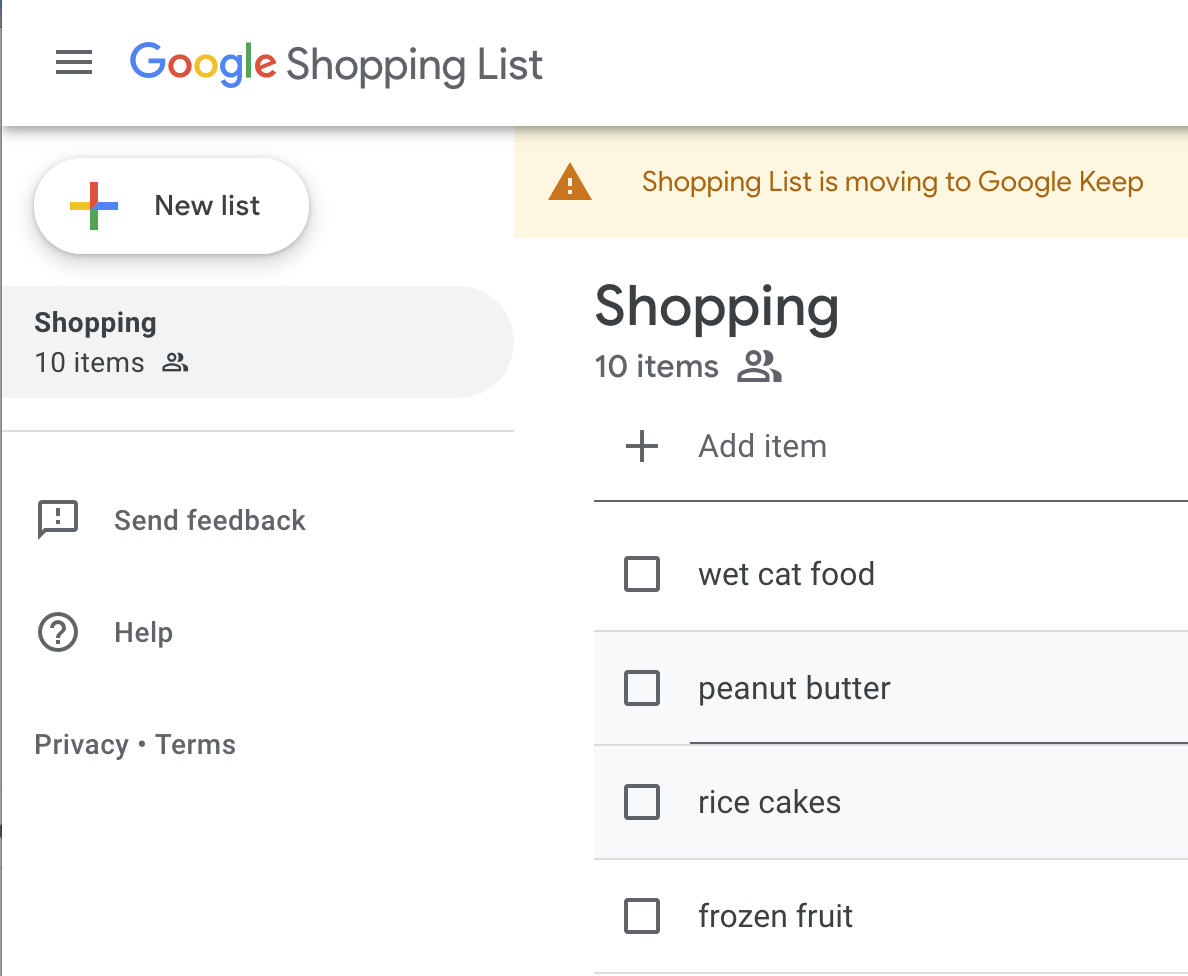 If you've used Google Assistant, you might have some "Lists and Notes" and a Google Shopping List stashed in awkward-looking webapps. Those notes should move over automatically to Keep, with a "a chip to identify them." There are some exceptions. Notes and lists that have titles with more than 999 characters, content with more than 19,999 characters or 999 list items, or any list item that's longer than 999 characters, "might not be moved," according to Google. You can still grab those notes, which must have been either an error or dreadfully important, manually, using Google Takeout.
Having two separate-but-not-really-distinct spaces for notes and lists didn't make much sense to anybody who didn't lead a Google Express product team. The same goes for reminders, which are being largely transitioned to Google's Tasks.
It's more evidence that Assistant, once positioned as the company's key future initiative, the voice-minded product that tied nearly every Google product together, is losing focus in favor of AI-centered projects. As such, Keep itself is likely to get AI-powered "Magic Lists," which would suggest sub-tasks and provide tips when you're writing in something that looks familiar to a large language model.
Keep is a decent app to use for notes, so long as you have a Google account. Its iOS app works on the web, making it a reasonable choice for households with Android, Apple, and other devices. It lacks most kinds of third-party app access; there is an enterprise API and an unofficial client, but I've seen little that makes it easy to put notes into Keep from anything except a phone or Assistant.
Still, Keep has the same weakness any Google app has: The company might one day decide to make it something else, shove its features into a shinier new object, or outright leave it behind, despite millions of people using it every day. Backing up your notes, and not putting them entirely in one place, always seems prudent.