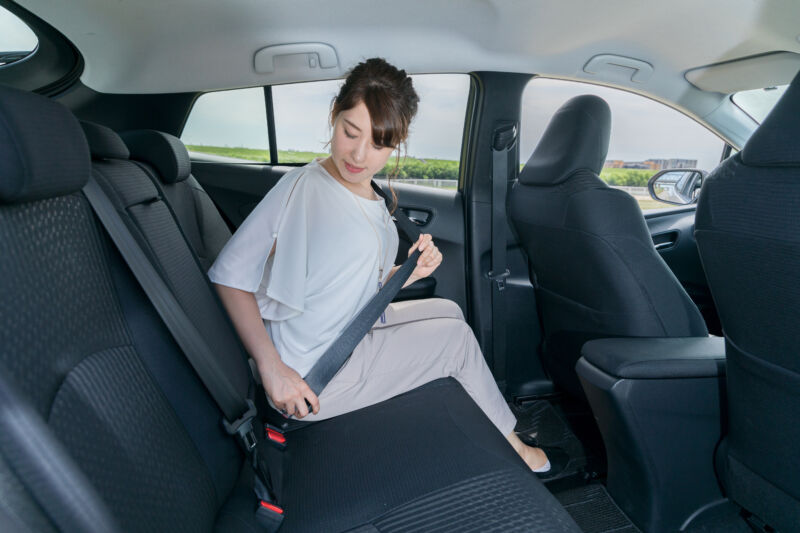 Not all car occupants are protected similarly when it comes to car crashes. Till 2017, cars and trucks weren't even routinely crash-tested on the passenger side, just the chauffeur's. There's still other low-hanging fruit, too; thousands of rear-seat travelers die in cars and trucks each year in the United States since they're not using safety belt, despite decades of evidence on the efficiency of buckling up. The National Highway Traffic Safety Administration has now had enough and has actually proposed a new rule that would mean new vehicles, trucks, and even some buses would need to have safety belt warning notifies for all occupants, not just the motorist.
Seat belts have actually been obligatory devices for all seats in trucks and cars and trucks (but not buses) because 1968, thanks to the US Department of Transport. However the US has dragged much of the world when it comes to needing their usage; this is figured out at the state level, and it wasn't up until 1984 that New York became the first US state to need seat belt use.
Ever since, 48 other states, together with the District of Columbia, now need front seat occupants to wear belts– New Hampshire remains unsure– however a total of 10 states do not need rear passengers to wear seat belts by law.
As a federal firm, NHTSA does not have the power to change those state laws. However if this guideline is embraced, it wishes to increase belt using, which in 2021 was around 90 percent for front-seat occupants and about 78 percent for rear-seat occupants.
"Wearing a safety belt is among the most efficient ways to prevent injury and death in a crash," said acting NHTSA administrator Ann Carlson. "In 2021, almost 43,000 individuals lost their lives on America's roads, and half of those in lorries were unbelted. This proposed guideline can help in reducing that number by getting more to buckle up."
The existing necessary safety belt alert is mandated in federal automobile security basic 208. To be pleased, the guideline requires "a short-duration audio-visual seat belt warning for the chauffeur's safety belt on passenger cars, most trucks and MPVs with a GVWR [gross vehicle weight score] of 4,536 kg (10,000 pound) or less, and buses with a GVWR of 3,855 kg (8,500 pound) or less." The audio alert need to last at least 4 seconds, and the visual alert a minimum of 60 seconds.
NHTSA notes that while the regulation does not require the very same alert for the front guest seat, almost every design year 2022 lorry includes this security function. However just 47 percent likewise consist of seat belt notifies for the rear seats. And the company notes that a lot of lorries offer a lot longer warnings than the minimum requirements.
What is NHTSA proposing?
The new guideline would use to "passenger cars and trucks, buses (except school buses), and multipurpose guest cars with a GVWR of 4,536 kg (10,000 pound) or less."
One part of the brand-new guideline is a requirement for seat belt warning notifies for all rear seats. This would include a visual warning informing the driver that lasts at least 60 seconds once the vehicle is switched on and a 30-second audio-visual caution if a rear belt is unfastened while the vehicle is on and in equipment.
When adults, teens, and kids in booster seats are occupying a rear seat, NHTSA states the system should be able to detect. Nevertheless, children in back- and forward-facing kid seats are not part of the target population "since these kids are restrained by the CRS [kid restraint system] harness, not the seat belt. The intent of the tip is not to caution of CRS misuse, but to warn of occupants not limited by a belt alone."
Subsequently, the alert would be activated if the seat is occupied by a person who weighs a minimum of 46.5 lbs (21 kg) and is at least 45 inches (114 cm) high, which NHTSA states is a proxy for a 6-year-old, the age at which a kid would relocate to a booster seat.
NHTSA also wishes to improve the guideline regarding the front traveler seat, which would be needed to have an audio-visual seat belt caution alert like the chauffeur's seat. Both front seat notifies would be needed to stay active until all occupied front seats are strapped in, not simply for 60 seconds. Like the rear seats, there would be another audio-visual alert whenever a front seat is unbuckled throughout a journey unless a front door is open. This alert would stay on up until the belt is refastened.
"Extending these protections to all seating positions is urgently needed," stated Peter Kurdock, general counsel for Advocates for Highway and Auto Safety. "The rulemaking was required by Congress over a decade earlier in the Moving Ahead for Progress in the 21st Century (MAP-21) Act (Pub. L. 112-141). Supporters has repeatedly pushed for the final rule to be provided and, in 2019, submitted remarks in reaction to the Advance Notice of Proposed Rulemaking (ANPRM). We commend NHTSA for progressing with the NPRM and urge the company to complete this rulemaking without additional delay."
The new rules ought to prevent more than 100 deaths and 300 non-fatal injuries a year, NHTSA quotes. The company will be collecting public talk about the guideline for the next 60 days.