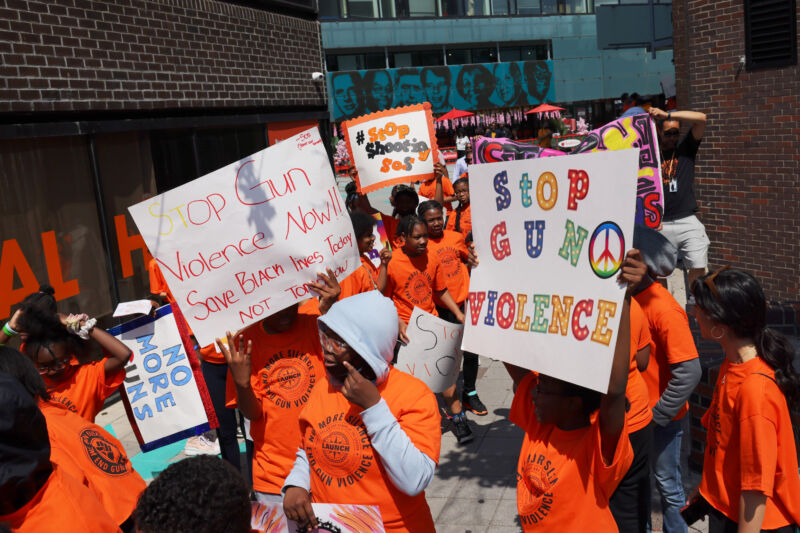 As the COVID-19 pandemic took hold in 2020, so did another grim reality: For the first time, guns became the leading cause of death for American children and teenagers, surpassing car accidents, the long-standing leader.
In 2021, youth firearm death rates did not fall to pre-pandemic levels as hoped, but instead continued a sharp rise to hit a new record high. That's according to a recent study led by researchers in New York and published in the journal Pediatrics. The study was based on national mortality data from the Centers for Disease Control and Prevention.
Nationwide, there were 4,752 firearm deaths of American children and teens (ages 0 to 19) in 2021, translating to a rate of 5.8 gun deaths per 100,000 people. The deaths represent a nearly 9 percent increase from 2020 (4,368 or 5.4 deaths per 100,000).
The study looked for disparities and trends in the data. As before, firearm deaths were largely in older teens, with 83 percent of deaths in teens ages 15 to 19. Most were among males, who accounted for 85 percent of the deaths. Black children remained disproportionally affected, with the gap widening—50 percent of the deaths were among Black children. The death rate among Black children and teens increased from 16.6 per 100,000 in 2020 to 18.9 per 100,000, the largest increase among the racial categories.
As for intent, 64 percent of the 2021 firearm deaths were from homicides and 30 percent were from suicides, with the remainder from unintentional shootings. Homicide rates increased across all age groups, which was part of a multi-year trend. Between 2018 and 2021, homicides increased 66 percent in the 0–4 and 5–9 age groups. For kids aged 10–14, homicides increased 100 percent, and 62 percent in teens 15–19.
The racial disparity in homicides was stark, with the rate of deaths among Black children being 11 times higher than that of white children. For suicides, white children accounted for 78 percent of the deaths.
Regarding where children and teens had the highest rates of firearm deaths, the study found that places where baseline death rates were already high got worse—namely in the South.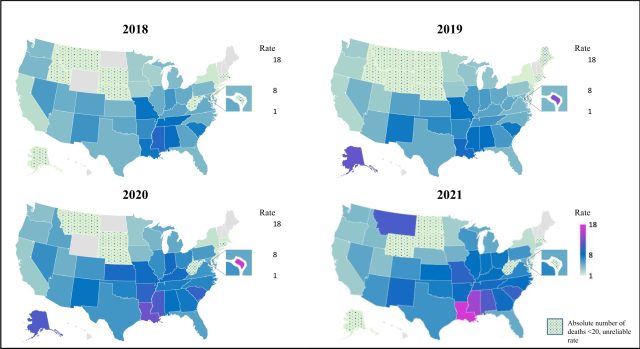 "In 2021, firearm mortalities were largely concentrated in Southern states," the authors wrote. "Louisiana had the highest death rate per 100,000 persons (17.0), followed by Mississippi (14.8), Alabama (11.4), Montana (11.1), and South Carolina (10.2)."
The authors speculated that this could be due to "variability in social determinants of health, inequity, firearm access, legislation, and access to preventative strategies (violence intervention, suicide prevention, firearm safety)." State poverty levels were also tightly linked with pediatric firearm death rates, the study found.
In all, the authors called for more data to understand the deadly trend and develop prevention strategies.
"These findings highlight the necessity and urgency of real-time epidemiologic surveillance of this epidemic and implementation of evidence-informed strategies to prevent pediatric firearm fatalities among children and adolescents at highest risk," the authors wrote.