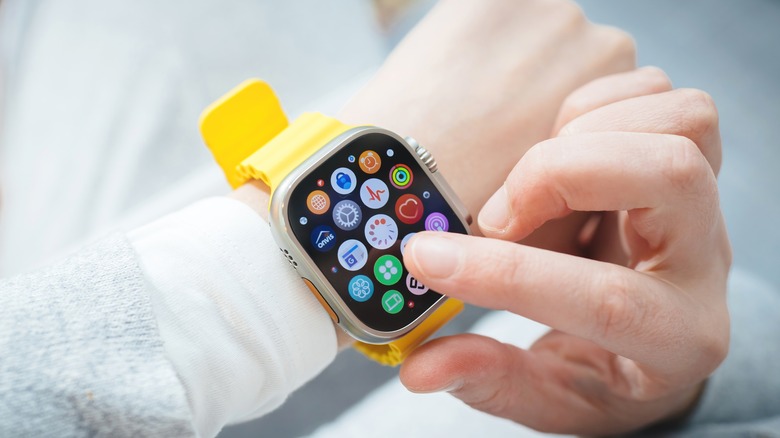 Most Apple devices, including the iPhone, can be backed up to iCloud. Apple offers 5GB of cloud storage free to every user, but you'll need to purchase iCloud+ if you want more space to back up all your data to the cloud.
When you back up an iPhone to iCloud, your photos, documents, passwords, notes, messages, calendar, reminders, apps, and more are stored in the cloud. This essentially saves a copy of your device to iCloud, making it easy to set up a new device if your existing one is lost or stolen. It also makes it easy to port over all your existing data when you're upgrading to a new device.
On the iPhone, iPad, and Mac, you'll find an option to back up your data to iCloud in the Settings app. You might need to clear some data or buy more storage depending on the size of your backup, and you can choose which items sync with iCloud. On the Apple Watch, however, there's no option to back up to iCloud directly. However, Apple does store a copy of your Apple Watch data by using your iPhone as a sort-of middle man device.
How Apple Watch backups work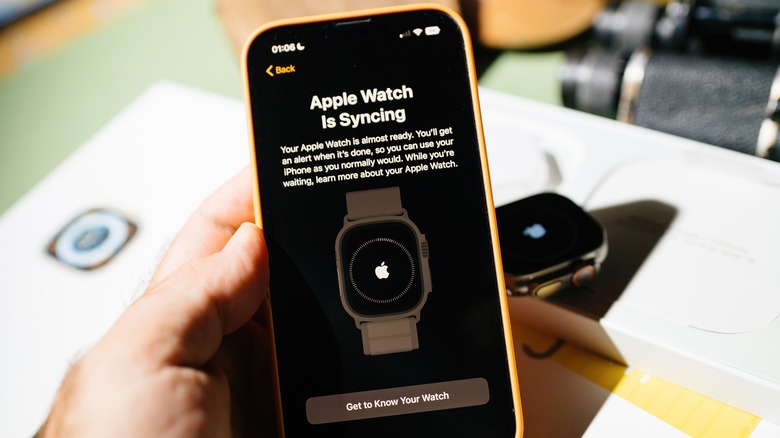 When an Apple Watch is paired with an iPhone, all the data is automatically backed up to the iPhone. You don't need to manually back up your data, or set up an automatic backup option. Provided your iPhone and Apple Watch are close by, all your data will be synced between the two devices, and the iPhone itself will back up data when it's plugged in and connected to Wi-Fi. 
Apple also creates a backup of your Apple Watch data when you unpair it from your iPhone. This allows you to easily set up a new Apple Watch or restore your existing one using just your iPhone.
When your iPhone is backed up to iCloud, your Apple Watch data is also included. As a result, when you set up a new iPhone, your existing Apple Watch data is also ported over. Apple Watch data is also included when you back up your iPhone to a computer.
It's worth noting that this only applies to Apple Watches that have been set up with an iPhone. If you've set up a family member's Apple Watch without an iPhone, such as a child's Apple Watch, their data is backed up to their iCloud account. This happens automatically when the Apple Watch is charging and connected to Wi-Fi. Here's how to make sure iCloud backups are enabled for a family-managed Apple Watch:
Open the Settings app on the Apple Watch.

Tap the account name at the top.

Tap iCloud.

Make sure "iCloud Backups" are turned on.
What data is included in an Apple Watch backup?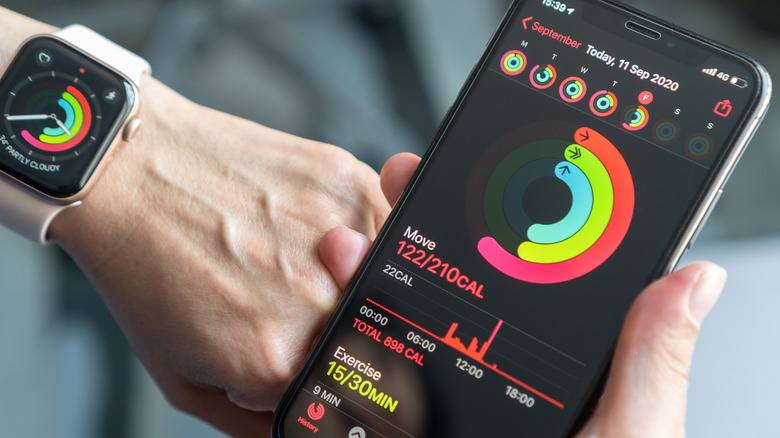 Apple Watch backups are quite comprehensive, and include all your apps and personal settings. All Apple and third-party app data is backed up, including any specific settings for each one, such as measurement units and location data. All your clock faces, including the current Apple Watch face, plus any customizations like font, color, and complications are included too. Synced music and photo albums are backed up, as is the app layout on the home screen.
System settings such as brightness, sound, and haptics are ported over, plus notification settings and the time zone. Apple Watch backups include all your health and fitness data, including workout history, awards, and any calibration data. However, this data will require the paired iPhone to be backed up to iCloud or a computer in order to be saved.
Some data isn't included in the backup, including your Messages. Apple says that if you back up messages to iCloud, they're automatically stored in iCloud, even if they're not accessible on a new Apple Watch. Other data that isn't backed up includes your Apple Watch passcode, Bluetooth pairings, and credit or debit cards used with Apple Pay.