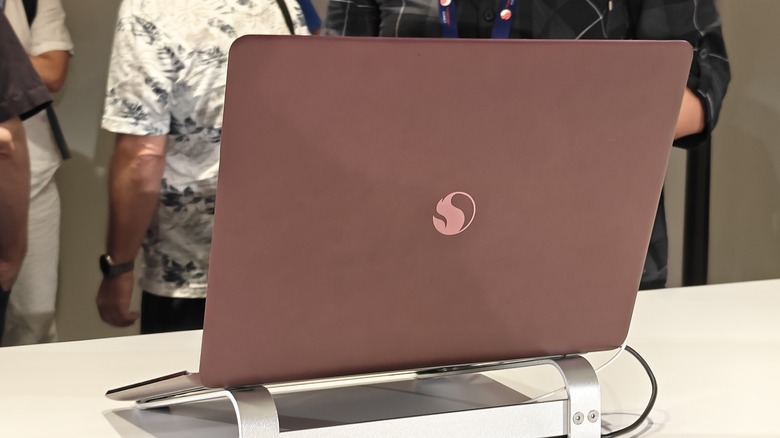 In November 2020, Apple turned the computing world on its head by introducing its own ARM-based computer processor, the M1. ARM-based computing was not new at the time, but the main difference between other ARM-based processors and the M1 was the sheer amount of power and battery efficiency that came along with Apple's processors. Apple made a hard pivot to ARM tech, leaving x86 processors from Intel behind. To put it mildly, things have gone well since.
Now, Snapdragon is entering the ARM race with its own high-performance, low-power output computing solution: The Snapdragon X Elite processor for Windows on ARM. With this processor, Snapdragon is not pulling any punches, boasting beefy performance in a power-sipping package. Now, Windows on ARM can stand toe-to-toe with Apple's offerings and, in fact, may be able to beat them in some ways.
So, if you're in the market for a new PC, here are a few reasons why you might want to wait for a Snapdragon Elite offering.
Focusing on Laptops
First, it's important to note that Qualcomm is positioning this processor to be used in laptops for the foreseeable future. Kedar Kondap, SVP and General Manager of Compute and Gaming, said that Qualcomm is focusing on laptops initially but went on to say that because of the versatility of the Oryon CPU, "nothing prevents it from working with other form factors or areas of business. We've obviously talked about mobile getting introduced in 2024, and in the past, we've talked about auto."
So the Snapdragon X Elite processor may be making its way to your phone in 2024, though how it will position itself against the Snapdragon 8 Gen 3 (as an addition to the lineup or a replacement at this time next year) remains to be seen. After that, Qualcomm can see use cases in automotive and other form factors (such as desktop computing). But the initial offerings of the Snapdragon X Elite CPU will be in laptops, with the first products shipping around mid-2024.
Ultimate cosmic power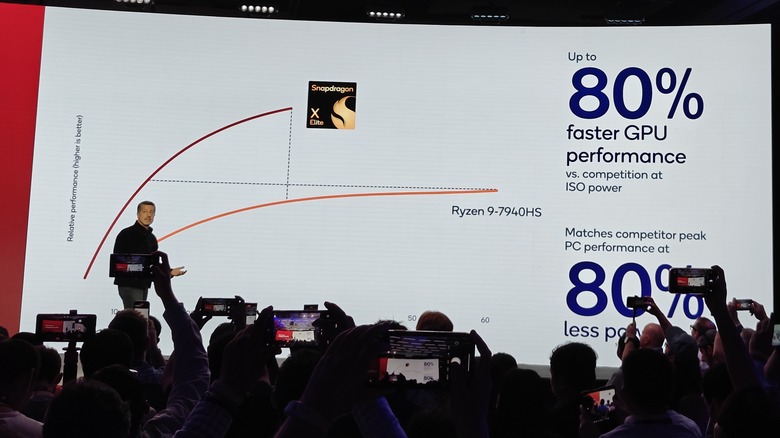 It's true that there are some very powerful laptops on the market right now. But what's important to note is that, by the numbers, Qualcomm Elite X is just as, if not more, powerful than anything Intel or AMD has launched that isn't designed for high-powered gaming sessions. What's new is that Intel and AMD have been doing this for years, while the Snapdragon X Elite is the first generation of its product. Put simply, Qualcomm is showing up at a new school and sitting at the cool kids' table from day one.
Since this is a brand new project, all we really have to go on is benchmarks and comparisons to existing chips. In that vein, the Snapdragon X Elite's Oryon CPU beats out the Intel Core i9-13980HX and the Apple M2 Max CPU and uses less power while doing so. That's not insignificant.
Power is particularly important because of the sheer number of apps that are not yet coded to work on ARM processors. Until those apps get re-built so they'll work natively on ARM processors, the answer will lie in emulation. Windows will run non-native ARM apps in emulation until those apps are re-compiled for ARM. It's a sort of chicken-and-egg problem. However, according to Kondap, the Snapdragon X Elite has enough power to push apps in emulation with "an acceptable level of performance."
Battery life for days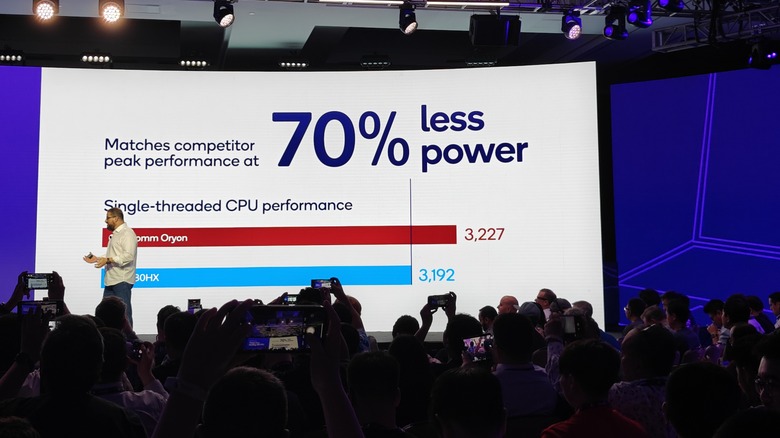 One of the biggest benefits you'll get from the Snapdragon X Elite is battery life. When asked about this, Kondap said that battery life will be a matter of days, not hours. Many laptops today are capable of a solid day of battery life off the plug. The Snapdragon X Elite processor can not only match the CPU output of other machines, but it does so with extreme power savings as well. That's a very big deal because it's one thing to have a laptop that can export 4K video or play some intense games, but a laptop that can do all that while at the same time staying off the plug for days at a time is thus far unheard of.
Of course, putting that in perspective, this is an estimate of battery life — devices don't exist yet, so something like that can't be measured yet. Still, Qualcomm is confident, based on its testing versus other CPUs of comparable power, that X Elite-bearing laptops will beat out other devices, and not by a small margin.
Snapdragon will have all the AI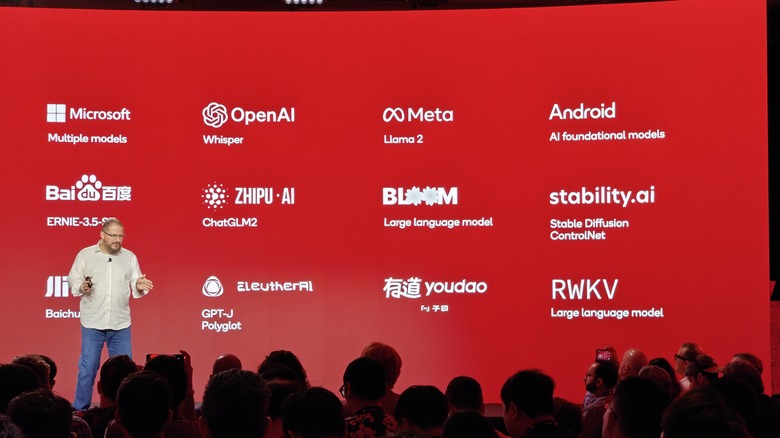 AI is going to be a big part of our computing future, whether we like it or not. As such, Qualcomm has optimized the Snapdragon X Elite processor for numerous LLMs, including models from Microsoft, OpenAI, Meta, Android, and more. Simply put, whoever is building a laptop with the Snapdragon X Elite processor can use whatever LLM they want, and the CPU will be able to handle it.
It can accomplish a variety of tasks, such as supporting AI assistants and processing responses all on the device at up to 20 tokens per second; basically, a token is a word in a command or a response. The Snapdragon Elite X will be able to handle all of this using the Hexagon Neural Processing unit either on the device or by using a hybrid cloud model. Qualcomm firmly believes that on-device is the way to go in this case because of privacy, security, and scalability concerns. The thinking is as more and more people get on board the AI train, using the cloud to process everything simply isn't a sustainable model, so it's making each device capable of carrying the load.
Wrapping it up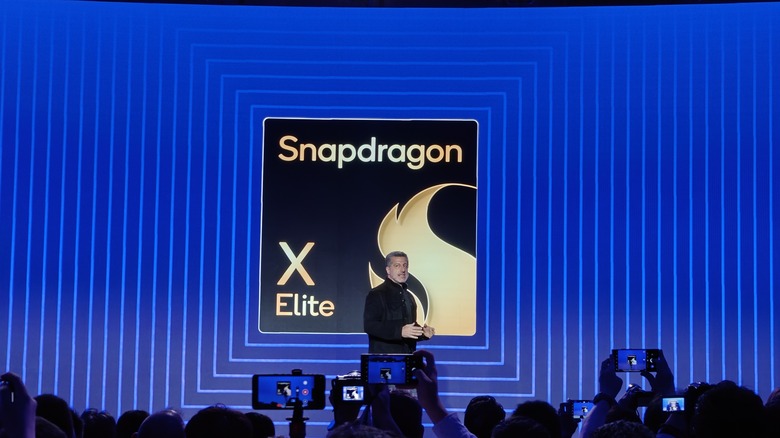 Overall, there are a lot of reasons to hold off on buying that next laptop if you can avoid it. The Snapdragon X Elite processor could potentially redefine the Windows on ARM landscape, similar to how the M1 chip redefined Apple computing. But there is a major caveat in that.
While Apple went all-in on ARM processing, that isn't going to be the case on Windows. Intel and AMD are going to continue making processors for computing devices, including laptops, for a long time to come, so if you're running an app today that isn't built specifically for ARM, you may have to run it in emulation for a while until it gets rebuilt. Apps like Microsoft's Office suite and Davinci Resolve (Black Magic Design, Head of Strategy Dave Lebolt was on hand to announce this) will run natively, which is great, but the Windows PC world is a vast ecosystem with numerous large companies involved. Qualcomm is a big player, but it's not even close to the only game in town.
That's not to say you shouldn't consider a Snapdragon X Elite-run computer. Far from it. The writing is on the wall that ARM is going to be the way forward, and the Snapdragon X Elite is a very big step in the right direction. So, if you can wait until mid-2024, it should definitely be on your radar.