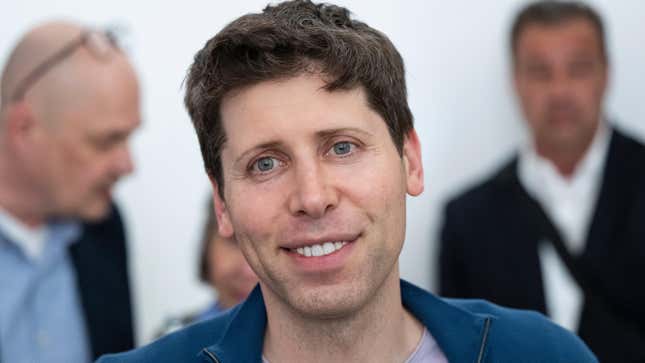 Indonesia issued its first "Golden Visa" to OpenAI CEO Sam Altman in a bid to bring in foreign investors who have impacted the country's economic development. The visa was launched only last week and will allow recipients to live in the country for five to ten years and they'll be fast tracked by immigration services.
Altman was granted a 10-year stay in the country and will receive other benefits including priority screening at Indonesian airports and easier entry and exit without the need to apply for an ITAS – temporary stay permit – at the immigration office. The Golden Visa is designated for wealthy investors who invest in the country. Those who make a $25 million (380 billion IDR) investment are eligible for a five-year stay golden visa, while those who invest $50 million (760 billion IDR) will be entitled to a 10-year stay visa.
"Because we are targeting quality investors, the requirements are more thorough," Silmy Karim, director general of immigration said in a press release on Saturday. "The longer you stay in Indonesia, the higher the deposit amount required, especially for foreign investment, which can reach around Rp. 760 billion."
It remains unclear whether Altman applied for the visa or if he simply qualified based on the criteria, as Karim said in a press release that the visa could also be granted to those who have "an international reputation and may bring benefits to Indonesia," according to a translation by Bloomberg.
Karime said Altman was prioritized for a golden visa "because of his international reputation as the head of the artificial intelligence research and development company," Channel News Asia reported.
Altman traveled to Indonesia's capital, Jakarta in June, to speak on developments in AI as part of a tour throughout Asia, reaching countries including Beijing, Tokyo, Seoul, and Singapore. Countries around the world have introduced similar visas including the U.S., Ireland, New Zealand, the UAE, and Spain.
setTimeout(() => {
const adSlot = document.querySelector('.apscustom');
const adFallback = document.querySelector('.ars-fallback');
if (adSlot) {
// if has been read, but there's no ad, then show the fallback
if (adFallback && adSlot.offsetHeight <= 1) {
adFallback.style.display = 'block';
}
}
}, 2000);
Karim said in Saturday's press release: "Countries that have implemented the golden visa policy are getting a positive impact. Denmark, for example, has succeeded in becoming one of the countries at the forefront of innovation. Then, the United Arab Emirates became a favorite destination for foreign investors."
He concluded: "Hopefully, with this policy, Indonesia will also receive a similar effect. Moreover, our country has a myriad of potentials to be fully managed and developed."