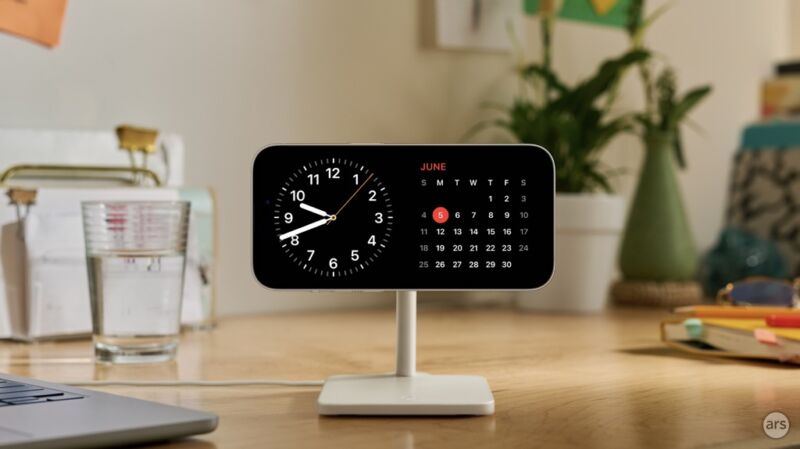 A plethora of point-one updates have arrived for Apple devices, adding a few features and some useful bug fixes to iPhones, iPads, MacBooks, Apple Watches, and Apple TVs and HomePods. It also addresses French regulators' concerns that the iPhone 12 produced too much electromagnetic radiation in certain conditions.
The biggest new features among the software refreshes are on the Apple Watch and HomePods. If you're a frequent user of AirDrop, however, and find yourself throwing huge files to people, iOS 17.1 adds a new "Use Cellular Data" option. If both the sender and recipient have iCloud accounts, an AirDrop transfer can continue over a cellular connection if your phone leaves Wi-Fi or Bluetooth range or drops the connection. MacRumors shows the changes and settings involved.
Elsewhere in iOS 17.1, StandBy gets new display options, including display-off timers. No Journal app has arrived yet. One new thing that has arrived is a patch to the iPhone 12's radio operation to accommodate, as Apple put it, "the protocol used by French regulators." France's National Frequency Agency (ANFR) found that the iPhone 12 exceeded a "limbs" limit of radiation, for when the phone is in a pocket or purse or otherwise against the body, and called for Apple to stop selling the device and potentially recall it. Apple, noting that the device was "certified by multiple international bodies," still agreed to address the issue in iOS 17.1.
Apple Watch Series 9 and Ultra 2 models get the Double Tap feature with watch OS 10.1, giving owners the ability to assign actions and shortcuts to the gesture of tapping an index finger and thumb together. NameDrop, another feature for 9 and Ultra 2 watches, provides the same contact-sharing features that iPhones received in iOS 17, just in wrist-to-wrist form.
Macs receive mostly bug fixes in macOS Sonoma 14.1, though the Music app picked up some quality-of-life features, like being able to favorite songs, albums, and playlists and see all your favorites in the library. You can also see your Apple warranty status for Macs, AirPods, and Beats headphones in the System Settings now. Hidden among the little bits are what could be a real time-saver for frequent Messages users: The Tapback responses are now only one right-click away, rather than having to redundantly click "Tapback" on every message and then choose a heart, a thumbs up, or the other icons.
The other low-key but potentially high-impact change is in HomePod Software 17.1 and tvOS 17.1. If you use a HomePod device as an Apple TV speaker, there's now an "Enhance Dialogue" feature that fixes that thing where orchestras and gunfire are firing off at a volume far above the people who are delivering important dialogue, for mixing reasons none of us can ever quite explain or understand, no matter how much we research audio channels and mixing.
All of these updates are available in the Settings app of Apple devices.