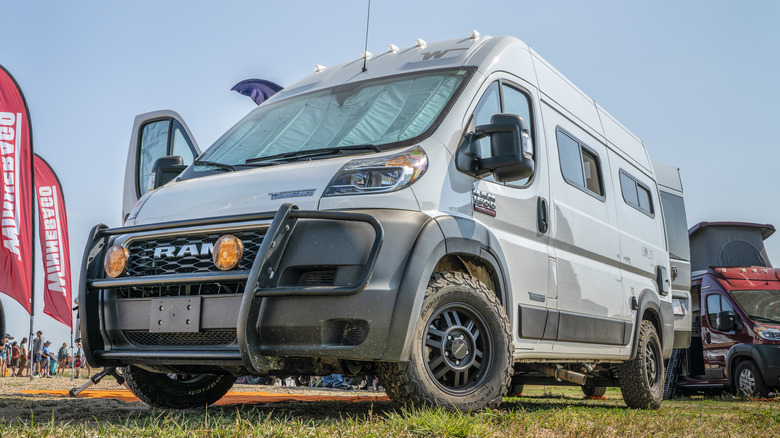 Van life continues to get more popular as remote jobs, cost of living, and minimalist lifestyles increase. Not to mention, this is a pretty sweet way to adventure to places you have always wanted to see.
Due to this, there are several types of vans on the market that can be bought with or without the camper conversion. One of those is the Ram ProMaster. Even though it initially hit the market to be used as a utility vehicle, people have found they are great for camper van conversions.
Once the van is ready to hit the road, you can start marking off your road trip bucket list. Maybe cruise down the Oregon Coast, see the iconic Grand Canyon, or cross the border into Baja California — the options are endless. But what if you want to take your converted Dodge Ram campervan on a camping adventure? Will it hold up against rugged terrain, or will you head to the mechanic shortly after? Let's take a look to see if the Promaster is reliable enough to take you anywhere you want to go.
The specs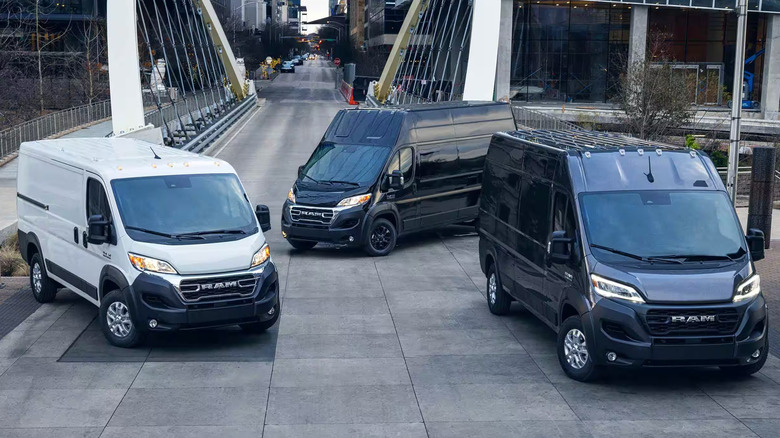 With so many vans on the market that can be converted as a campervan, why is the ProMaster a popular option? For starters, the van comes in 13 different configurations — ranging from different lengths, roof heights, wheelbases, and engines. 
Not to mention, the Ram ProMaster is front-wheel-drive, giving it an edge compared to other van conversions on the market. Think about it: if you plan on camping with it, you won't want to get stuck in mud or snow with a rear-wheel drive. This, alone, makes it appealing to consumers ready to adventure off the beaten path. It also is a campervan that won't break the bank, which is ideal, especially if you are budgeting camper conversion costs.
Depending on the year of the ProMaster, consumers can choose between two different engines: the 3.6-liter Pentastar V6 gas engine (276 horsepower and 250 pounds-feet of torque) or the 3.0-liter EcoDiesel four-cylinder (174 horsepower and 294 pounds-feet of torque). However, the EcoDiesel was only sold in North America from 2014 to 2016, so choices are limited. For the interior cargo room, the ProMaster ranges from 304 cubic feet to 463 cubic feet, depending on the model. The interior roof height options are 65.4 inches, 76 inches, and 86 inches, and a wheelbase of 136 inches. Based on these specs, the Ram ProMaster is a great candidate for a campervan, but that doesn't mean it's reliable enough to make it to and from your campsites.
Final verdict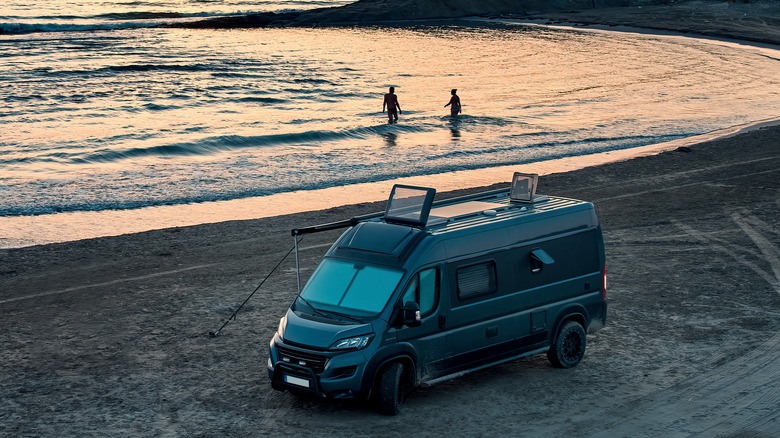 Per RepairPal, the Ram ProMaster reliability score is a two out of five, which is pretty poor. Not to mention, the average annual cost of repairs is $1,072. This can cause concern for some who are in the market for a campervan — especially if they will be living in it full-time. On the positive side, parts and repairs on domestic vehicles are notoriously cheaper than foreign makes such as Mercedes-Benz.
Nonetheless, over the years, the ProMaster has received upgrades that make it more reliable when going on a camping adventure. Mainly, the increase in payload and towing capacity adds weight to the van, giving it more stability and traction when on bumpy and non-paved roads. Ultimately, whether the Ram ProMaster is reliable enough to take camping will depend on where you go, your driving habits, and maintenance upkeep. 
Obviously, if you take it on an unmarked road or drive with a heavy foot down a dirt road, you will likely run into issues. However, if you research beforehand and read reviews on the quality of the roads going to the campsite, you can avoid these problems. Not to mention, if you don't keep up with regular maintenance, there is an increased chance of getting stranded in the middle of nowhere. While the reliability score is underwhelming, the ProMaster's affordability and various configuration options make it an appealing entry-level campervan. If you plan on camping with your ProMaster frequently, then it is worth doing upgrades, such as a lift kit, suspension, tires, grill guard, and skid plates, to mitigate issues down the road.