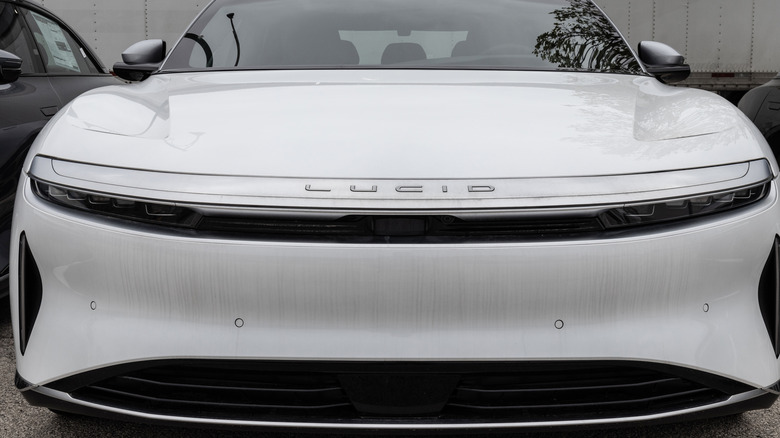 The already feature-packed Lucid Air is getting an upgrade. Later this month, the luxury car brand is introducing a RangeXchange charging cable that allows customers to charge other electric vehicles with their EVs. Using the Lucid Air's built-in Wunderbox bi-directional battery charger and new over-the-air (OTA) software, customers will be able to send power to another EV up to 9.6 kW. According to Lucid, this results in around 24 to 40 miles worth of juice transferred to most EVs per hour.
Eric Bach, Senior Vice President of Product and Chief Engineer at Lucid, explained that this integration is part of an effort to make the Wunderbox "far more than just a piece of hardware that charges the battery pack." Peter Rawlinson, CEO and CTO of Lucid, added that "RangeXchange is a small step to further enhance the everyday usability of the electric vehicle."
According to the company, RangeXchange has the potential to be much more. Lucid noted the possibility of using the device to send power to a home for backup power and providing vehicle-to-grid (V2G) power sometime in the future. The adapter is expected to ship by November 17 for $125. Lucid did not specify when the product would be available in other regions.
Another adapter for the Lucid Air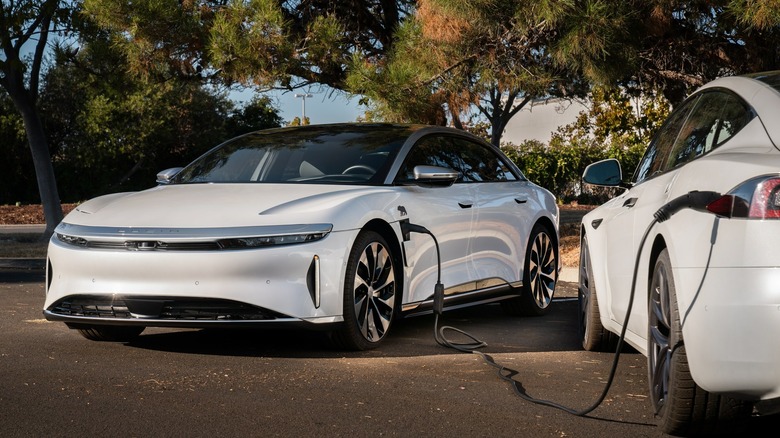 The RangeXchange charging cable will plug directly into the Air's mobile charging equipment. This will give the mobile charging equipment a third adapter, joining the 110V and NEMA 1450 adapters. The charging cable has an AC SAE J1772 output based on the image provided, the same charging connector the North American home charging stations utilize.
There is no mention in the release statement or product page if a North American Charging Standard (NACS) RangeXchange adapter would be introduced. This would allow it to charge Tesla vehicles and, in the future, almost every EV in the country without an extra adapter. It seems likely that the adapter will get a new iteration when Lucid joins the crowd and switches to NACS in 2025, now that NACS is the standard in the US.
Many customers will undoubtedly find it useful to offer the equivalent of Level 2 home charging to a friend or family member who is low on juice and needs to make it to a far-off charging station during a long trip. However, it's not the first vehicle to offer bi-directional charging. EVs such as the 2022 Ford F-150 Lightning and the Nissan Leaf already sport the feature.