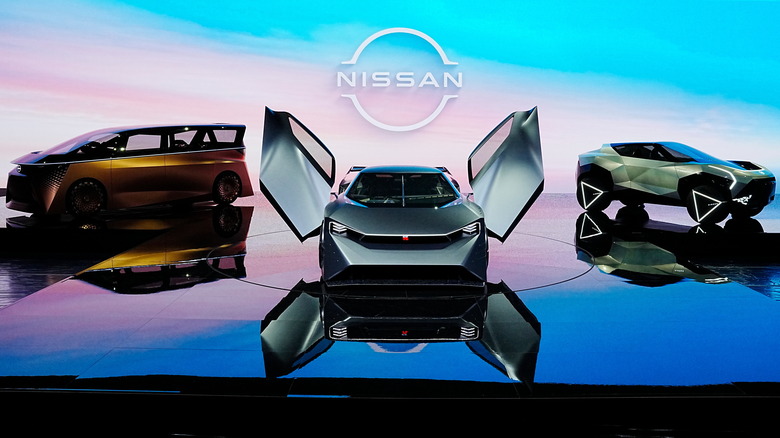 Nissan is considering the potential for an electric pickup truck but is in no hurry to chase rivals into launching an EV model, execs at the automaker have confirmed this week. While the Japanese car company has recently shown off a host of electric concepts — including a wildly-powered EV reinterpretation of the iconic Nissan GT-R dubbed Hyper Force — a pickup is conspicuous by its absence. That, the automaker says, is no accident.
Nissan is no stranger to electrification, of course. The company's Leaf arguably created the affordable EV segment when it launched more than a decade ago; even today, several generations later, it remains one of the most attainable electric models in the U.S. market. However, that doesn't mean Nissan is planning to rush into all-electric trucks, too.
Indeed, while other automakers have set out their flag when it comes to electrifying the lucrative pickup market, Nissan is playing it coy even with hybrid options. Where the Ford F-150 Lightning and Rivian R1T are already available, while Chevrolet and others have electric trucks in the pipeline, Nissan's Frontier remains resolutely gas-only at present.
The right time for Nissan, the right time for electric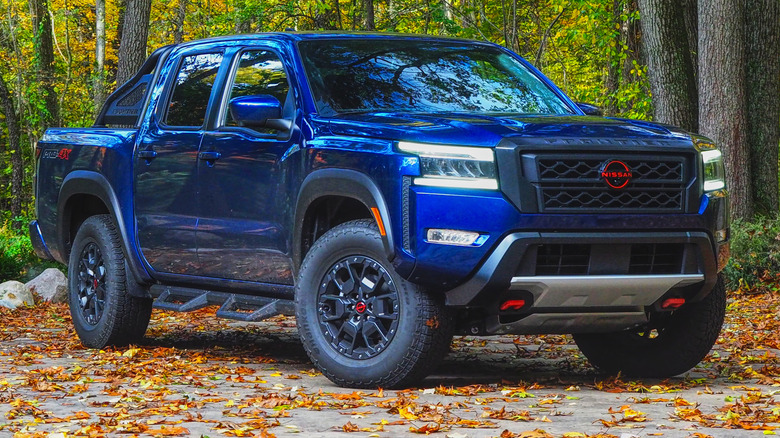 When it comes to electric trucks, "we are not so sure yet that it is the right time, today," Pierre Loing, Global Vice President of Product Planning, said during a roundtable interview at the Japan Mobility Show 2023, where Nissan hosted SlashGear. That's in no small part down to the limitations of range, particularly when towing. After all, the ability to tow loads — such as boats and trailers — is a key requirement for pickup owners, yet doing so can roughly halve the typical driving range of an EV's battery.
Rather than push ahead with a compromise today, Nissan's strategy could well be a twofold one as it juggles a double-fisted approach to electrification. On the one hand, there's Nissan e-POWER, the company's branding for its gas-electric hybrids. There, a gas engine acts as an onboard generator, combined with a battery pack — typically smaller than you'd find in a fully-electric model — driving electric motors.
Nissan e-POWER has been popular in select markets where it has launched already, the automaker says, particularly where customers aren't necessarily ready to make the leap to full electrification. As for the U.S., that's still under consideration, Ivan Espinosa, Senior Vice President of Global Product Strategy and Product Planning, says, and Nissan hasn't decided when it might launch — or with which model.
Nissan's hybrid platform needs a truck upgrade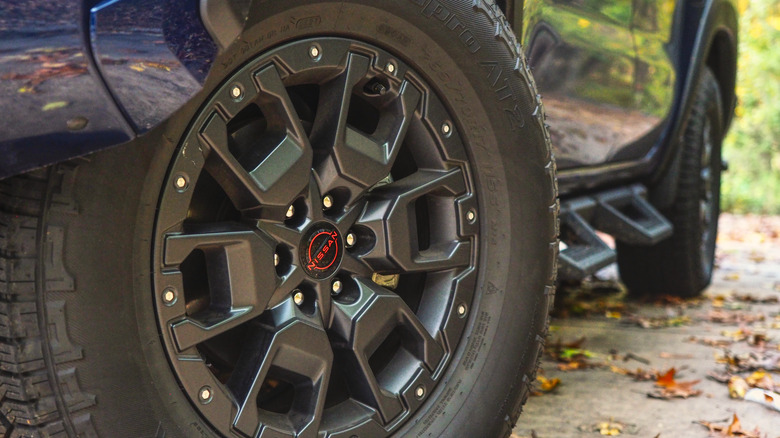 Adding to the complexity is the fact that Nissan's current e-POWER platform simply isn't set up to underpin the sort of truck that might be popular in North America.
"The right time is a two sides issue," Loing says. "One is the customer, the other one is the producer. We are very successful with e-POWER today ... but with an architecture that is not a truck architecture."
There's no theoretical limit to upgrading e-POWER to suit such a requirement. Nissan designed its platform so that there's a great deal of commonality in parts between e-POWER and its fully-electric models, allowing the drivetrains to be built alongside each other in facilities and for the flexibility to ramp one approach or the other depending on evolving demand. An e-POWER pickup would mainly demand a bigger gas engine to supply power, Espinosa explains, compared to the 1.5-liter three-cylinder one currently used. Actually delivering that, though, takes time.
The key to Nissan EV trucks could be new battery tech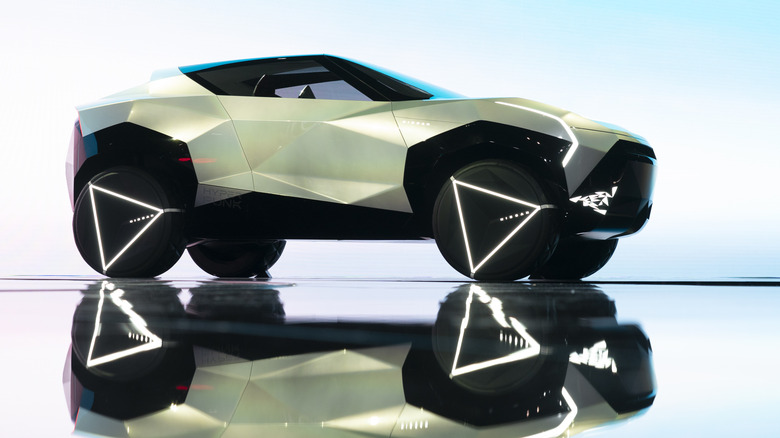 Further down the line, Nissan is pinning its EV hopes on All-Solid-State Battery (ASSB) technology. A successor to the current li-ion and similar battery packs used in electrified vehicles today, ASSB promises to be cheaper while offering up to twice the power density and a third of the charging time. In short, an ASSB-equipped EV could coax double the range out of the same physical size battery as a current EV is equipped with.
Suddenly, losing half your range due to towing seems like less of a compromise. The problem with ASSB — at least today — is that Nissan is still at the early stages when it comes to production. A pilot ASSB plant is on track to open in 2024, but the first production Nissan EV using the battery technology won't arrive until 2028. That seems unlikely to be a truck, either.
In the meantime, Nissan plans to continue pushing its current truck, the Frontier, which has itself evolved in recent years. While it may have launched as a "functional workhorse," Espinosa says, customer interest and market demand have seen it expand into more luxurious features and equipment, as well as court more lifestyle drivers. For the moment, stretching and reinforcing that strategy is where Nissan sees its focus. Even if Frontier goes electric, a gas engine coming along for the ride seems likely for some time to come.