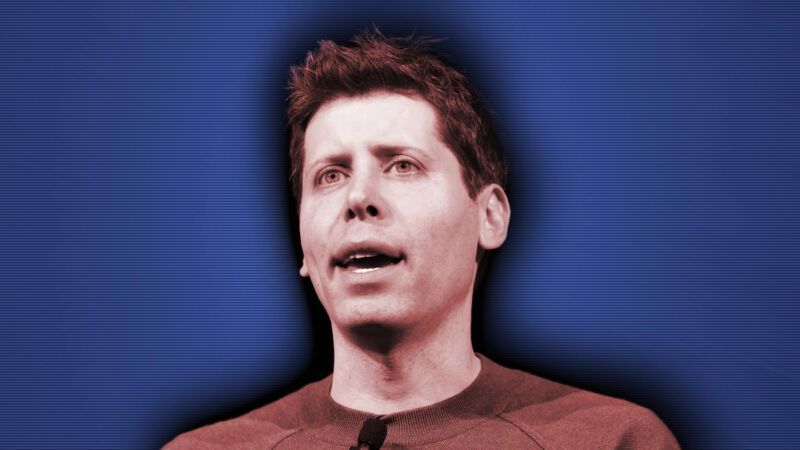 Just over a day since his surprise firing that sent shock waves through the tech industry, the OpenAI board is reportedly engaging in discussions with Sam Altman to potentially return as CEO of the company, according to The Verge, citing people familiar with the matter. The outlet says that Altman is "ambivalent" about returning and would want significant changes to how the company is run.
The move would be a dramatic about-face for the board, which has faced intense scrutiny from all corners of the tech world for abruptly and surprisingly firing one of the tech industry's most high-profile CEOs. Altman was popular with both Microsoft leadership and OpenAI staff, and his firing came as a shock to employees, who reportedly pushed back against OpenAI Chief Scientist Ilya Sutskever's handling of the move during an all-hands meeting on Friday. The overtures toward Altman suggest that the board may have been surprised by the sizable reaction from the world at large.
In an internal memo obtained by Axios on Saturday, OpenAI COO Brad Lightcap hinted at criticism of how the firing was handled and confirmed that Altman was not fired in response to "malfeasance or anything related to our financial, business, safety, or security/privacy practices." With no apparent legal wrongdoing at play, and with broad support within the company (present board of directors excluded), the path could clear for Altman's return, should he choose to accept it.
In the OpenAI blog post that first announced Altman's firing on Friday, the board wrote that Altman was fired because he "was not consistently candid in his communications with the board, hindering its ability to exercise its responsibilities." COO Lightcap wrote in his memo on Saturday that the firing was due to a "breakdown in communication between Sam and the board." The firing prompted OpenAI President Greg Brockman to quit in solidarity with Altman on Friday afternoon.
As we've previously reported, several sources citing OpenAI insiders suggest that a culture clash with OpenAI Chief Scientist Ilya Sutskever over the commercial direction of OpenAI was the primary reason for Altman's firing. Sutskever, a member of the OpenAI board, reportedly orchestrated the ouster, which came as a surprise to both Altman and Brockman. Altman was a member of the board, and Brockman served as chairman. Now four board members remain.
If Altman were to return to OpenAI, we do not yet know what that would mean for Sutskever's position at the company, or if others like Brockman and the three senior OpenAI researchers who also resigned would return with Altman as well.
"The best case for the board is that Sam and Greg come back, the 4 board members resign, and lay low for a long while," speculated venture capitalist Will Hubbard on X. "The worst case for the board is that Sam and Greg start another company, take all OpenAI's talent and future funding, and have a lawsuit brought against them." No plans for a lawsuit have been announced.
But even if the talks with Altman go nowhere, the fact they are taking place serves as yet another unexpected turn in this very unusual series of events. Expect further updates as details emerge.