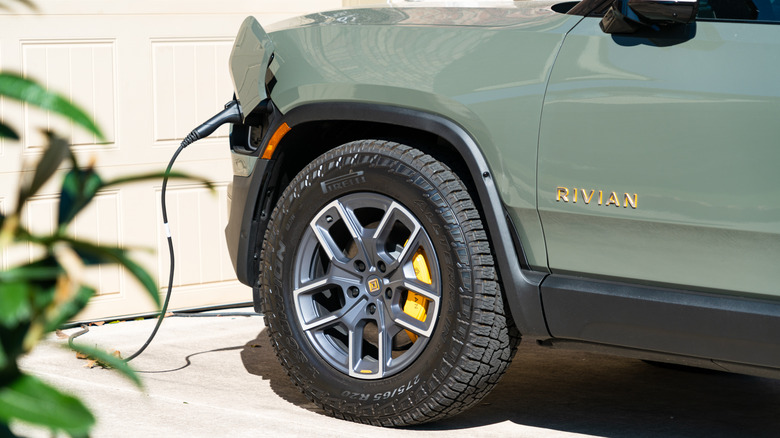 Just days before Tesla Cybertruck deliveries hit the roads, Rivian is sweetening the deal for electric car shoppers by offering a charger and installation credit worth a total of $2,000. The R1T Home Charging Bundle is only available to buyers of the R1T electric truck purchased from the company's online shop. However, like everything else in life, there is an expiration date to Rivian's offer, as only eligible configurations purchased before December 31, 2023 can get the charging freebie. Moreover, if you do qualify for the Rivian offer, the charging kit must be installed before March 1, 2024. Otherwise, the installation fee will be billed to your account.
Rivian says all you need to do is spend on the R1T and wait for an email from Qmerit -– the brand's charging installation partner -– to arrive. Next, you need to follow the steps mentioned in the email to get the charger installed in your garage. As for the charger itself, it ships within 3 to 5 days after buying an R1T unit. State-sponsored charging incentives differ depending on your home state, but Rivian has provided an exhaustive list of what you get on a Rivian R1T purchase. You can pile up on the aforementioned benefit with a little help from the government, thanks to the federal tax rebate worth $3,750, which is applicable for the model year 2023 R1T. 
Making the right moves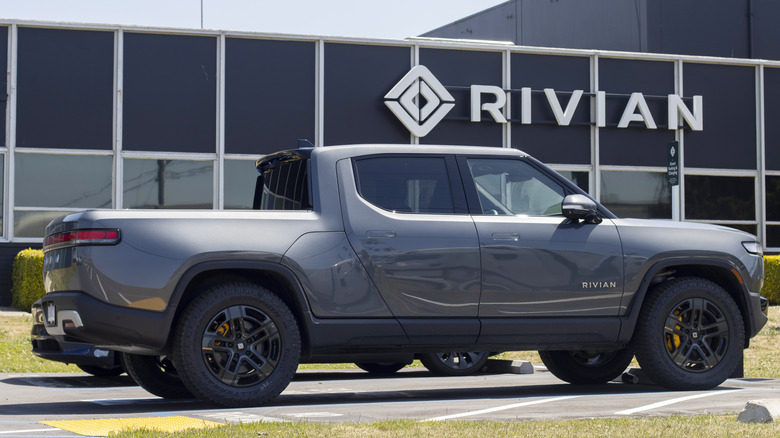 If you are looking at the net breakdown, the charger itself is worth $750, while the Qmerit credits total $2,000. Of course, keep in mind that Qmerit is not available in all regions, so you might want to consider that before forking your hard-earned cash on the R1T. In addition, that $2,750 benefit is neither redeemable in cash nor towards any other kind of service fee. It's also worth keeping in mind that the free installation benefit is not transferable. If you return the vehicle, Rivian will offset the entire cost of the benefits from the net buyback value of your vehicle.
Earlier this month, the carmaker put an end to free charging for members at the Rivian Adventure Network, which will offer 3,500+ DC fast chargers across nearly 600 locations. Exclusive to Rivian owners, the stations offer an output of 200kW — with plans for over 300kW underway — which can add up to 140 miles of range within 20 minutes of plugged-in time. 
However, not all news on the charging network situation is particularly rosy. A reporter from The Wall Street Journal recently rode in her Rivian around Los Angeles and found that out of 126 non-Tesla charging stalls she visited, a staggering 27% were out of order. Thankfully, starting next year, Rivian R1T and R1S owners will be welcome at over 12,000 Tesla Supercharger locations following a deal signed between the two brands earlier this year.