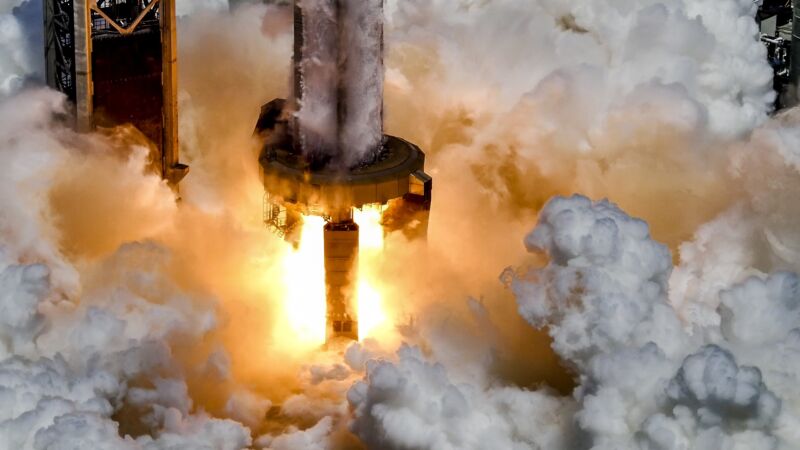 Welcome to Edition 6.09 of the Rocket Report! Friday marks the first day of September and the start of the final third of the year. Is it possible that 2023 is already two-thirds of the way over? Well, if you're a space company working toward a 2023 milestone, I'm here to tell you it is. Good luck to everyone out there working on a hard deadline. Journalists may not understand aerospace engineering, but we do understand deadlines.
As always, we welcome reader submissions, and if you don't want to miss an issue, please subscribe using the box below (the form will not appear on AMP-enabled versions of the site). Each report will include information on small-, medium-, and heavy-lift rockets as well as a quick look ahead at the next three launches on the calendar.

Firefly says "hot standby phase" has begun for next Alpha launch. Firefly Aerospace and Millennium Space Systems announced Wednesday they are standing by waiting for orders from the US Space Force to prepare to launch a satellite on short notice, Space News reports. Although this mission has been promoted as a 24-hour call-up, the companies have spent months rehearsing and preparing. The intent of the demonstration is to help the Space Force and the space industry contractors figure out processes to accelerate the planning and execution of national security missions.
Gotta go fast … Firefly and Millennium are now officially in a six-month "hot standby phase." At any point during that time, the Space Force can send the companies an alert, kicking off a 60-hour window to transport the payload to Firefly's launch site at Vandenberg Space Force Base, California, conduct fueling operations, and integrate it with the Alpha rocket's payload adapter. Space Force officials will then issue Firefly a launch notice with the final orbit requirements. Firefly will have 24 hours to update the trajectory and guidance software, encapsulate the payload, transport it to the pad, mate to Alpha, and be ready to launch at the first available window. (submitted by Ken the Bin)
How did Virgin Galactic reach a higher flight cadence? Virgin Galactic has announced that it will conduct its next commercial spaceflight, Galactic 03, as early as September 8. This will be the company's third commercial spaceflight, and it will carry three as-yet-unnamed passengers who bought their tickets on the company's space plane back in the early 2000s. To understand how the company has reached a sustained monthly cadence with its VSS Unity spacecraft, Ars spoke with company president Mike Moses.
Making turnarounds easier … The full interview touches on upgrades to the spacecraft and carrier aircraft, plans for future automation of some aspects of the vehicles' flight, and why Virgin Galactic has confidence in its forthcoming line of Delta-class spacecraft. "Right now, on Unity, if I need to do some inspections behind the main oxidizer access panel, it's a big giant panel that's got 35 fasteners, which sometimes get stripped and then have to be replaced," Moses explained. "It's very labor-intensive because it wasn't built for this. On an airplane, there would be three quick-turn fasteners. A panel comes off, and it goes right back on again. Delta is going to have that stuff built in."
Rocket Lab seeks to reuse nine engines. The company plans to launch its Electron rocket with only reused engines on a future mission, Payload reports. The company believes the move to reused Electron engine flights will reduce costs, as engines can make up more than half the booster cost. However, it's unclear how much they could save since engine recovery and refurb costs can also add up.
All about the refurb costs … Rocket Lab recovers its Electron booster by making a parachute-softened landing in the ocean, followed by an immediate boat recovery to protect the engines from saltwater erosion. The publication estimates that SpaceX, albeit operating on a different scale of size, spends about $2 million to recover its Falcon 9 boosters on a pad at sea, and $1 million to refurbish the vehicle. (submitted by Ken the Bin)