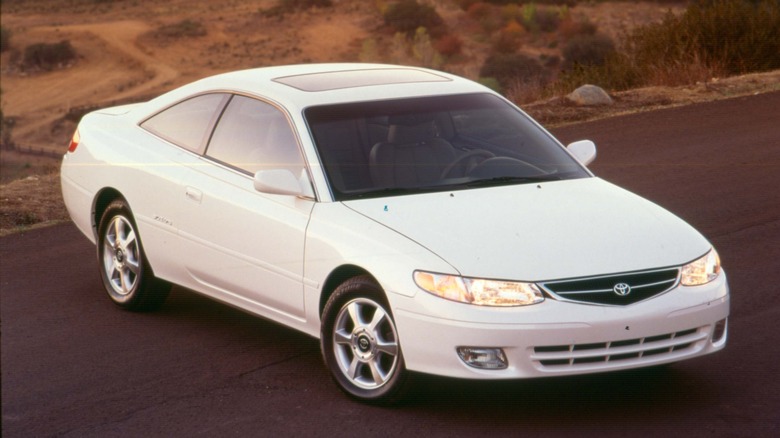 Japanese automaker Toyota debuted the Solara coupe in 1999 as the successor to the unpopular two-door Camry that initially went on sale in 1991. The Camry coupe didn't turn out to be as bestselling as its sedan platform-mate, so Toyota dropped it from its North American lineup in 1996, only to reappear in 1999 as the first-gen Solara. Next came the Solara convertible in 2000 to replace the Celica convertible and to give the drop-top Chrysler Sebring some worthy competition.
Despite wearing similar Camry-derived underpinnings and mechanicals, the Solara had an exclusive body shell to make it stand out from its peers. The swoopy body shape is a love-it or hate-it affair, but the Solara's eventual downfall after ten short production years had nothing to do with its rakish coupe profile. Toyota silently discontinued the Solara in 2009, and the "Solara" name has yet to make a comeback in Toyota's present-day new car lineup.
Why did Toyota discontinue the Solara?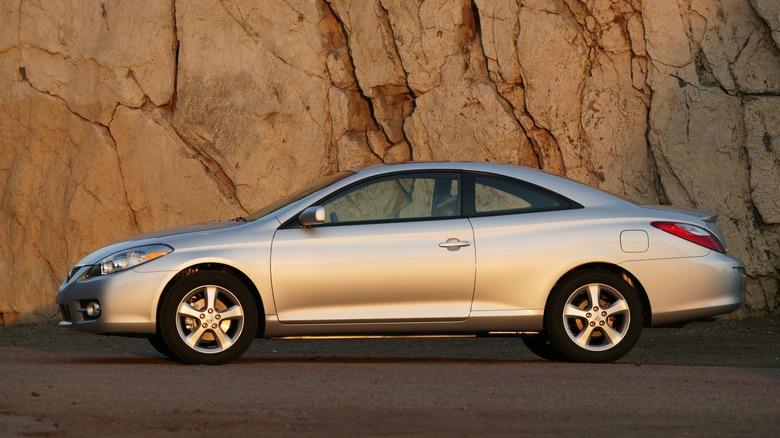 Summing it up briefly, the Toyota Solara wasn't good or sporty enough. Car and Driver couldn't have said it better when it stated: "The Solara Coupe is supposedly the sporty version of the Camry but has always ended up as merely a more stylish variant." Moreover, the second-gen Solara that debuted for the 2004 model year utilized last-gen Camry underpinnings and had even less horsepower, contradicting Solara's sporting intent.
It wasn't all negative, though. The Toyota Solara's cabin was ergonomic, well-built, and consisted of premium-feeling materials. Since it's a "sportier" Camry, the ride quality is not as pleasant despite being a semi-capable handler. The second-gen Solara came with a 2.4-liter four-cylinder and a revised 3.3-liter 225-horsepower V6, but neither was the last word in performance and low-end torque. Another heartbreak is the optional five-speed manual transmission, which was unavailable in the V6 variant, and the Solara convertible's floppy chassis.
Compounding the situation is a waning preference for two-door sporting coupes, favoring crossovers and SUVs. Solara sales fell through the roof from 2005 as Toyota discontinued the coupe variant in 2008 and hoped to sell off the remaining Solara convertibles in its inventory (accounting for 70% of sales versus 30% for the Solara coupe), but fate had other plans.