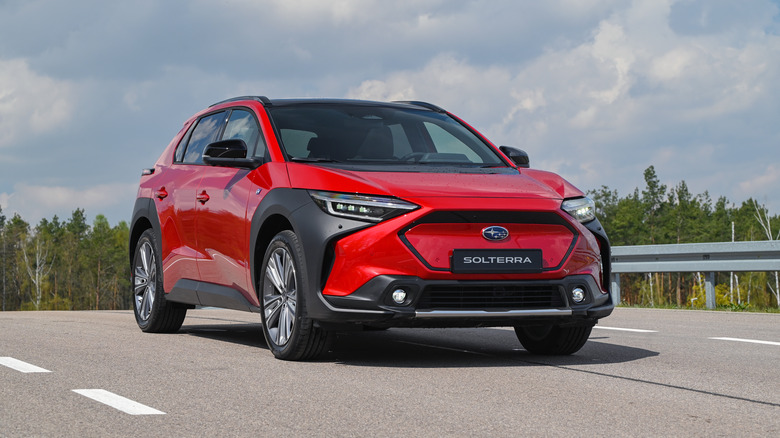 It is becoming increasingly clear that the NACS (North American Charging Standard) is fast becoming the EV charging standard of choice across the U.S. This is most evident by the flurry of activity in the U.S. EV space over the past few months, which witnessed major auto brands making the switch to this charging standard. The newest company to jump onto the NACS bandwagon is the Japanese automaker Subaru, which has just inked a deal with Tesla, making them eligible not only to use the North American Charging Standard (NACS) but also to gain immediate access to Tesla's vast Supercharging network.
Per the terms of the agreement, starting in 2025, EVs made by Subaru's American subsidiary will be equipped with the NACS plug, making them eligible to connect to Tesla's Supercharger network. The deal opens up Supercharger access to future Subaru vehicles as well. Subaru has little to lose with adopting NACS, given how late it has been to enter the EV party. Subaru's first EV, the Subaru Solterra, was launched in 2022 and is the lone EV offering from the company for the U.S. market.
The deal does open up the possibility of more Subaru EVs making it to the U.S. The company has, in fact, already announced its intentions to launch as many as eight new EV cars by 2028. The company has also set optimistic sales projections for its EV lineup and intends to sell 600,000 EVs every year by 2030.
A Brief History of the NACS Standard and Its Adoption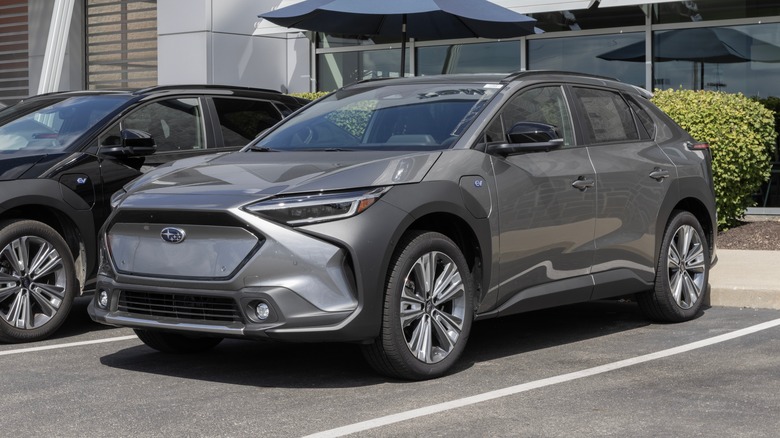 Developed by Tesla, the NACS charging standard was popularly known as the Tesla charging connector. It was used on all Tesla vehicles sold in North America starting in 2012. In November 2022, Tesla opened up the NACS standard to other automakers and charging network operators. The NACS standard is currently undergoing standardization validation by SAE International, effectively clearing its way to becoming the common charging standard for all EVs sold in the U.S. and parts of North America.
Recent entrants to the NACS fold include major players like Toyota, BMW, and Mercedes-Benz. Other major car makers that have adopted NACS include Hyundai, Volvo, Nissan, General Motors, Rivian, and Polestar. The only major carmaker that has yet to adopt the standard is Volkswagen. However, the company is reportedly in talks with Tesla for the same, and it is quite likely that they will be on board as well.
As for Subaru, it would be interesting to see if its decision to adopt NACS has a positive impact on the company's EV fortunes.