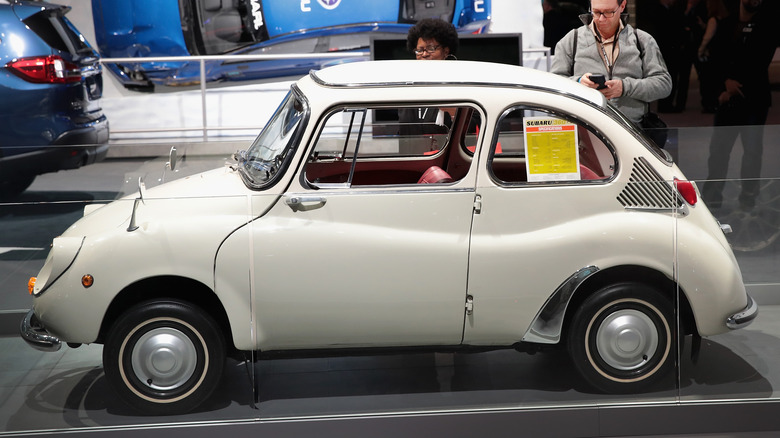 Subaru has developed a solid reputation for building safe and reliable cars and SUVs over the last half-century or so, but long before the Forester, Outback, and Impreza solidified that reputation, another model almost tanked it. Subaru's first effort was the 360, which fit in the Japanese Kei car category. 
In its home market, these tiny cars were well-suited to the crowded streets of Tokyo and Osaka. However, the two-cylinder, two-stroke, 25 horsepower engine in the 360 made it a nightmare for United States drivers when the car was first introduced as an import in 1968.
Consumer Reports tested the Subaru 360 in the Spring of 1969, and deemed the tiny car "Not Acceptable" due to its inability to keep up with traffic, rear suicide doors that couldn't stay closed, and woeful crash test performance. 
In 2018, Peter Valdes-Dapena of CNN drove one, and came away from the experience unharmed but wholly unimpressed. "In fact, it was the very worst car I have ever driven," he wrote. "It made me alternately laugh out loud and fear, deep down in my quivering guts, for my very life."
About 10,000 360s were shipped to the US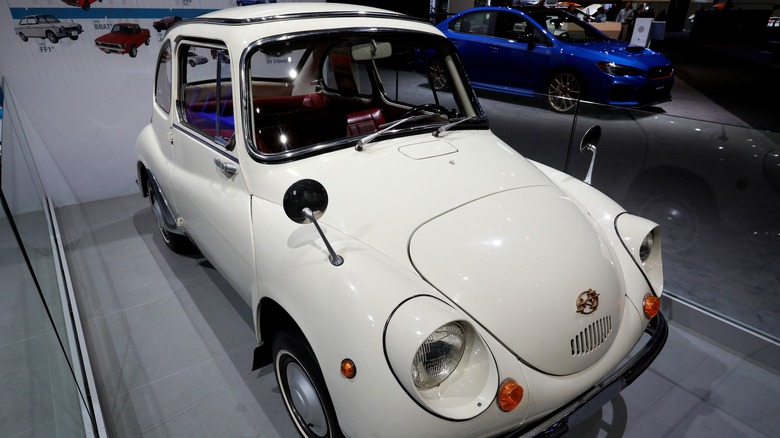 The 1969 Consumer Reports article put a serious dent in stateside sales of the Subaru 360, and it wasn't until the 1978 introduction of the Brat — one of Subaru's many beloved, but quirky models — that the company began to build its solid reputation. The 360 somehow remained in production until 1971, although only about 10,000 units were shipped to the United States during its 13-year run. Japanese buyers could opt for a van or pickup truck version, although U.S. buyers only got the two-door sedan. 
For some reason, the 360 has skyrocketed in value recently. One foolhardy soul paid $50,000 for a 1969 Sedan Deluxe model in 2020, and two 360 vans have changed hands in the past two years for more than $30,000.
However, if you're feeling brave — and have your life and health insurance premiums all paid up — there are plenty of deals that have gone down on Bring a Trailer at more reasonable price points. One in need of a little reassembly and TLC sold in 2019 for just $1,500.