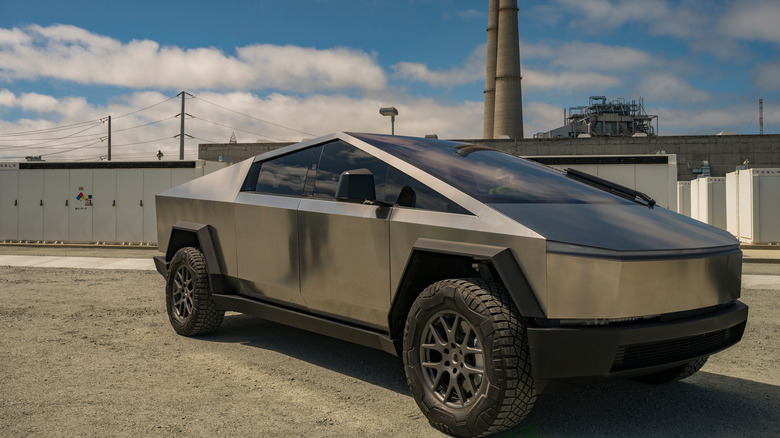 With less than two weeks left for the first Tesla Cybertrucks to be delivered to consumers, the Musk-owned company's strange-looking electric pickup truck has started reaching Tesla showrooms across the U.S. In fact, even before the official launch, several consumers had already gotten a fairly extensive look at the vehicle. Initial indications are that at least some of these display units have reached two Tesla showrooms in California — one at Santana Row — and another one located inside the Westfield UTC Mall in San Diego.
People flocking to these showrooms for a closer look have already begun posting videos of the car on social media. While these videos don't show anything we don't already know, these videos are special, given that these are almost certainly the first-ever footage of production variants of the Tesla Cybertruck in the public domain.
This video — uploaded by John W. Davis — shows a Tesla Cybertruck on display at the Westfield UTC Mall in San Diego, with people having animated discussions centered around the truck right next to it. 
Davis also claimed that this particular unit was the first production-ready Tesla Cybertruck to be publicly displayed. Meanwhile, reports are also coming in about people spotting several Cybertrucks being transported to dealers across the country from Tesla's Gigafactory in Texas.
Pricing, specs, and key details still missing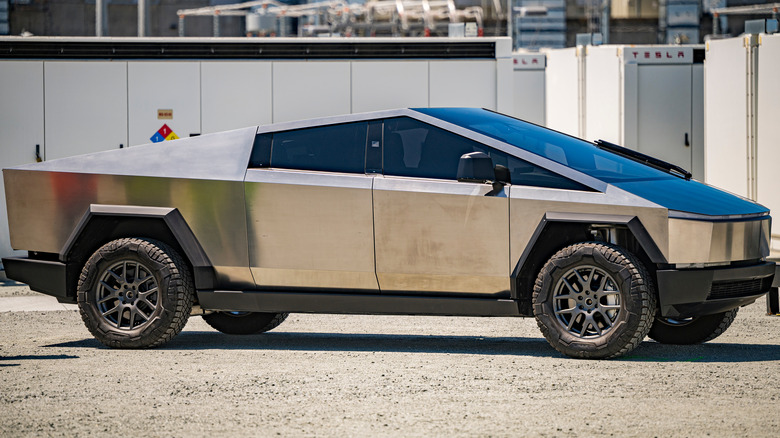 Seasoned Tesla fanboys may note that it is highly unusual for Tesla to have display units of its vehicle in showrooms without an official price tag or specs. However, given the marketing buzz around the Cybertruck and its inherent popularity, the company may have felt it was in its best interest to create some chatter around the product just before its imminent launch, just days away.
Tesla is holding a special Tesla Cybertruck delivery event on November 30, for which invites have already been issued, several of them received by people who won Tesla's shareholder lottery. It is at this very event that we'll likely see Tesla reveal the complete specifications, variants, and final pricing for the Cybertruck.
These latest reports are only the newest in a steady stream of Tesla-related developments that have happened in the past few weeks. Less than a month ago, we all saw that famous clip of a bullet hole-ridden Cybertruck doing the rounds on a street, and more recently, there was a viral TikTok video that showed us glimpses of the Cybertruck's interiors.
Anyway, with two weeks still left for the official delivery event, who knows what else is in store for us for the next couple of days?