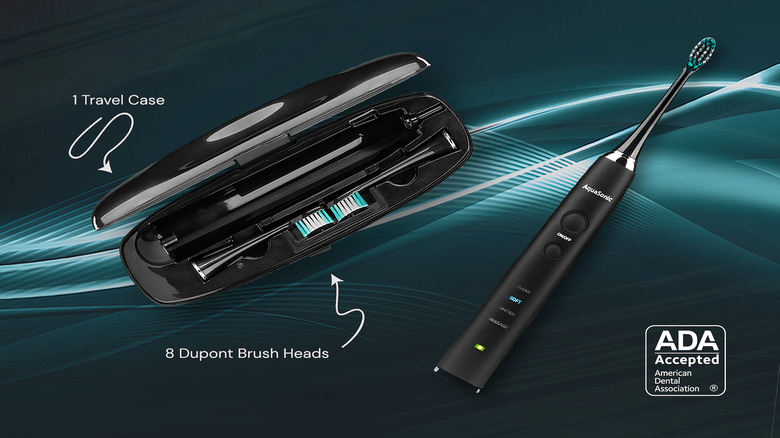 We may receive a commission on purchases made from links.
TL;DR: The AquaSonic Black series has a 40,000 VPM motor and four brush modes. Get this advanced toothbrush, travel case, and eight replacement heads for $24.97 until October 31 at 11:59 p.m. PT.
Keeping your teeth clean and healthy is a daily job, and your manual toothbrush might not be doing the best work. If your teeth don't feel as clean as they should, you may want to try an electric toothbrush like the AquaSonic Black Series. This smart toothbrush has a powerful motor and adjustable brushing patterns. Get it for an exclusive low price of $24.97.
Manual toothbrushes can be effective if used properly, but electric toothbrushes tend to more thoroughly clean teeth and remove plaque. One study found that some electric toothbrushes can remove up to 100% more plaque than a manual toothbrush.
Are electric toothbrushes more effective?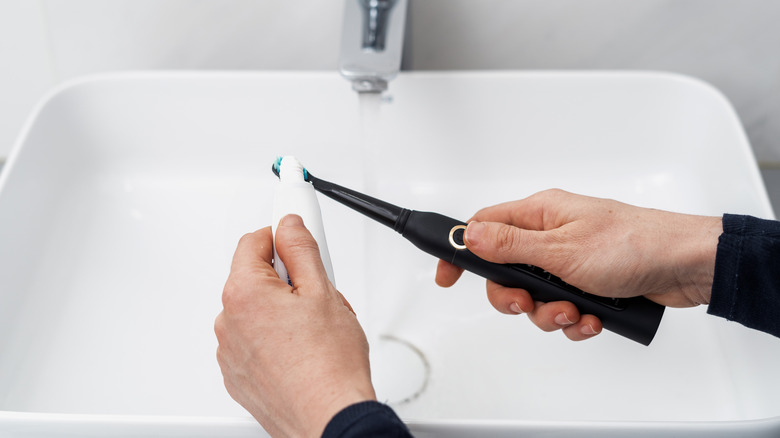 The AquaSonic Black Series has a 40,000 VPM motor and uses a smart timer to let you know when to move on to a new section of your teeth. This toothbrush is IPX7 waterproof, so you don't have to worry about rinsing or brushing in the shower. It also has four brushing modes, including a whitening mode.
Fully charged, this electric toothbrush's battery can last up to six hours. This toothbrush comes with eight replacement heads. Two heads can fit in the included travel case, so you can comfortably brush at home or on the go.
If you want an intuitive electric toothbrush that can clean your teeth more effectively than your manual brush, you may want to hurry.
October 31 at 11:59 p.m. PT is the deadline to get the AquaSonic Black Series Toothbrush and Travel Case with 8 DuPont Brush Heads for the exclusive price of $24.97 (reg. $59).
Prices subject to change.