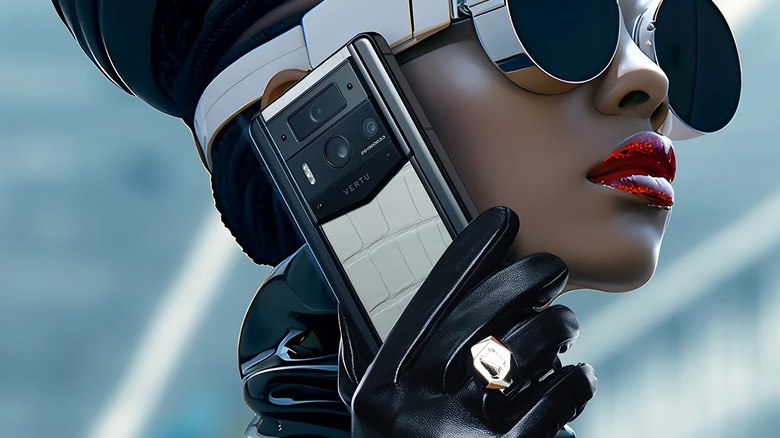 Vertu, the maker of no-holds-barred luxury phones, has a new device to offer for AI and Web3 enthusiasts. The British brand's latest offering is the METAVERTU 2, an Android phone that touts the virtues of AI language models running natively on the phone and blockchain-based security. But before all that, it's a flagship Android phone at its heart.
Powering the device is Qualcomm's Snapdragon 8 Gen 2 SoC, paired with 12GB of RAM and a choice between 512GB and 1TB storage configurations. On the front is a 6.78-inch 1.5K (1260 x 2800) pixels OLED screen with a 120Hz refresh rate. Keeping the lights on is a fairly large 5,100 mAh battery that supports 65W wired fast charging.
The camera hardware includes a 54-megapixel primary camera with optical image stabilization, a 50-megapixel ultrawide-angle snapper, and an optically-stabilized 8-megapixel telephoto camera. A 16-megapixel sensor handles selfie and video calling duties, and you get a dual physical SIM facility, as well.
Vertu is hawking it in four variations: Carbon Fibre, Creamy White Crocodile, Navy Blue Crocodile, and Iron Black Crocodile. The company says it is using imported Birkin-class crocodile leather alongside aerospace-grade hypoallergenic steel and sapphire crystal shield on the glass portions. Beyond its luxurious build and flagship credentials, what Vertu is really selling on the METAVERTU 2 are some security-focused blockchain tricks and AI features.
Nothing fine in life comes cheap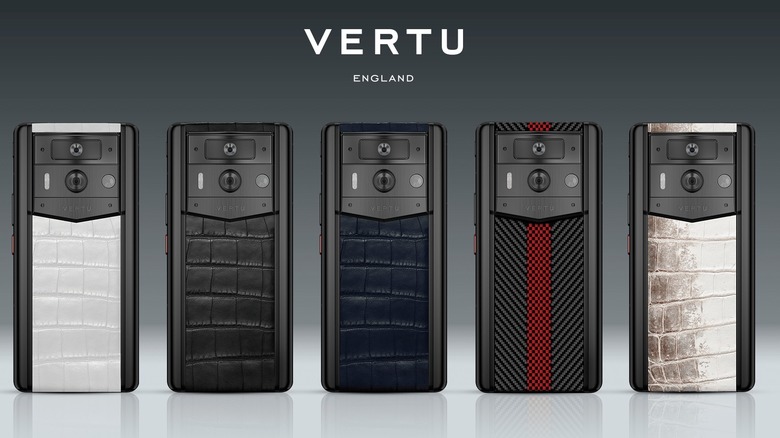 On the second generation METAVERTU, the company promises 10TB of free storage on a distributed blockchain. Then, there is "bank-grade encryption hardware" that includes segmented private keys stored on the phone and a dedicated security chip to store sensitive data in an isolated environment. These features are targeted at folks dabbling in cryptocurrencies that need to be stored in a digital wallet.
The phone will protect messages with end-to-end encryption and will send instant alerts when the person on the other end takes a screenshot or records the screen. There is also something called Ghost System that offers a one-click erasure of all sensitive data stored on the Vertu smartphone. The company is touting some neat AI advancements, such as having an AI model plan your travel itinerary for you, serve as your virtual companion, moonlight as your financial advisor under the name Gordon, or be your digital butler by the name Alfred.
Vertu went a bit too on the nose here and named the butler Alfred while modeling the avatar after Andy Serkis. In case you missed it, Serkis played the fictional role of a butler named Alfred in the Robert Pattinson-starring "Batman" film. For all that goodness, Vertu is charging a minimum of $5,100 for the METAVERTU 2, but if you have a refined palette for luxurious things in life, the leather variants could cost you a meager $9,300.