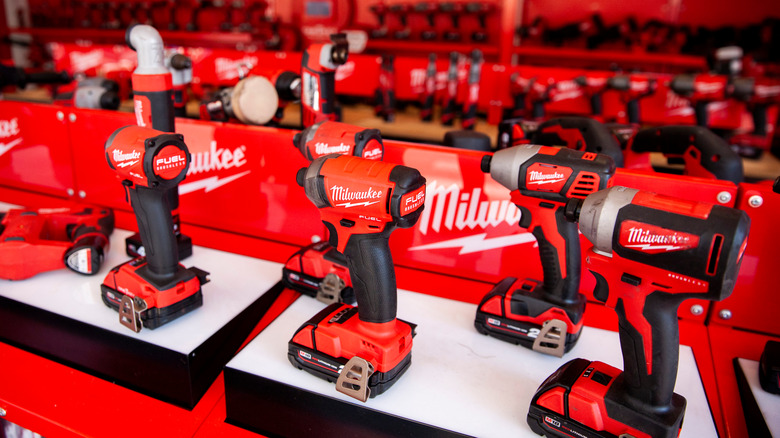 Milwaukee tools offer a nice combination of affordability and reliability. Their power tools do tend to cost a bit more than budget brands like Ryobi, but the price difference does seem to be worth it in many cases. If you're looking to build out your collection, there are a few places to do it. A popular store to pick up the Milwaukee brand is Home Depot, and you'll often find a wide selection on display there.
An unexpected competitor that also sells the brand is West Marine. This isn't an option for everybody as West Marine isn't as ubiquitous as a store like Home Depot. If you do have one nearby, it's a good place to check out for not only tools but also supplies for your next camping trip. There are a lot of cool things to find there, but keep in mind that many products are quite expensive. A trip to West Marine unprepared could end up dealing some serious damage to your wallet.
Look for deals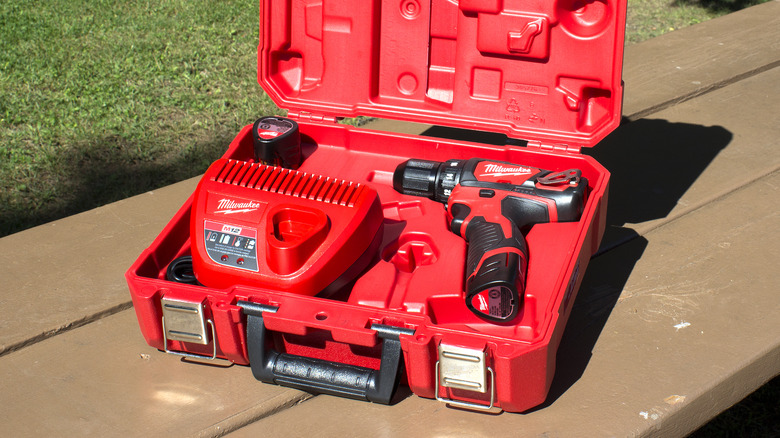 Home Depot won't always have the best deals, and the same can be said for West Marine. When you're looking to spend a few hundred dollars on a new set of power tools — or anything for that matter — it's important to shop around for the best prices. You'll find a big selection of Milwaukee tools at West Marine, so when you're getting ready to begin a new project and need more tools, it doesn't hurt to check the store if you have one near you.
Luckily, online shopping remains a very solid option. West Marine offers shipping to your home, so even if one isn't anywhere near you, that shouldn't stop you from checking for deals. If you do have a store nearby, you can choose the option to pick up in-store while still making your purchase online. This applies to having the employees set aside an item for you to pick up later or having a product shipped directly to the store. It cuts out the entire process of having to scour the aisles and hoping what you want is in stock. If you're doing the same-day pickup option, you must place your order at least two hours before the store closes to ensure you'll get it that day. You'll get an email when the order you placed is ready for you. You can also get same-day delivery depending on what time you order and the proximity of your store.