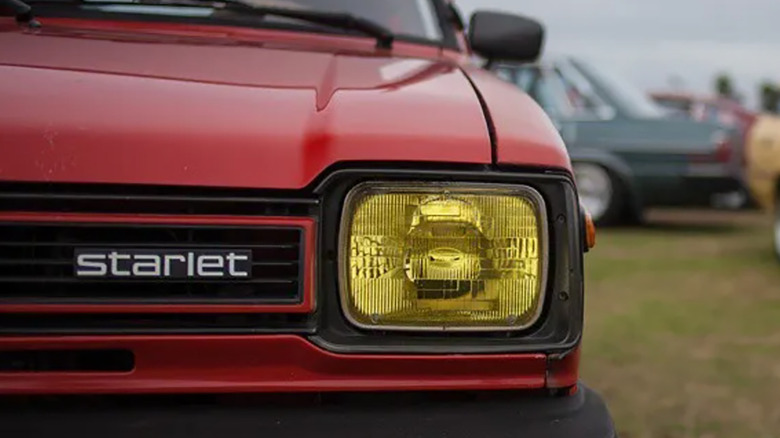 Toyota sold nearly two million vehicles in the United States last year, many of them smaller models like the RAV4 and CR-V — which, together, accounted for more than 600,000 units sold. Toyota also enjoyed strong sales of similar models in the mid 1970s and early 80s, as the oil crisis and newly imposed corporate fuel economy standards forced Americans out of gas-guzzling muscle cars and into more fuel-efficient models.
Toyota has sold more than 50 million Corollas in the model's history, and 10 million Camrys — including more than 6.5 million in the United States. While these two models should be familiar to most American drivers, Toyota sold another  small car in the early 80s that many Americans may not be familiar with, since it was only on Toyota's lots from 1981 until 1984.
After the Starlet left American showrooms in 1984, American buyers were left with the front-wheel drive Corolla FX16 to occupy Toyota's place in the subcompact niche instead. The tiny Toyota Starlet was wildly popular in Japan, selling more than half a million units during its 10-year production run in its native country, but never achieved that level of notoriety in the USA.
Starlets remain popular with racing modders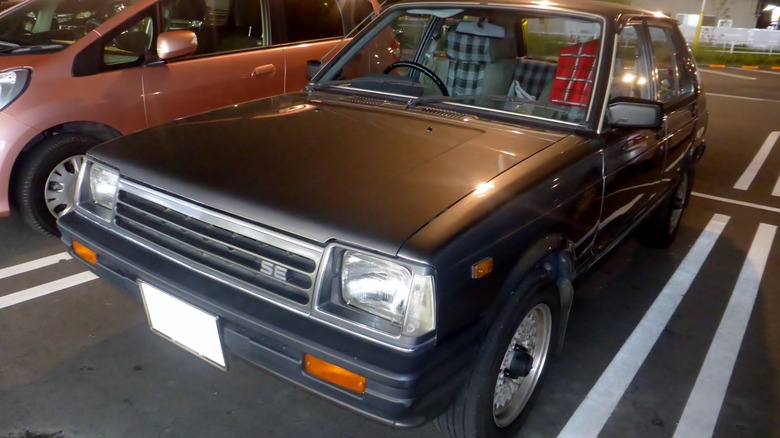 The version of the Starlet that Toyota brought to the United States, the KP61, was outfitted with a 67 horsepower 1.3 liter four-cylinder, fuel-injected engine and three transmission options: four or five speed manual transmissions, or a three-speed automatic transmission. 1982 models were updated with standard amenities like a day/night rear-view mirror and a rear window defogger, although the engine and transmissions on offer remained the same throughout the Starlet's brief run.
While the Starlet nameplate may have only had a cameo on American roadways, a tan 1982 Starlet was featured heavily in the 1997 Francis Ford Coppola film "The Rainmaker," which starred Matt Damon, Danny DeVito, and Claire Danes.
Since its short stint on the United States market ended, the Starlet's roughly 1700-pound curb weight and rear-wheel drive chassis has made it popular with racing modders — some of whom have doubled the Starlet's factory engine output before sending it out on the track. One such intrepid soul is Patrick Chan, who built a drag strip racer with a tube frame and Starlet body, and outfitted it with a turbocharged rotary engine. 
Chan told C Magazine that the Starlet's chassis and the rotary engine provided the perfect combination of light weight and strength to get the most out of the car. "I decided to put together a serious, old-school, rear-wheel drive, drag car using modern technology and the best parts available. It's affordable and lightweight with fewer moving parts." 
[Featured image by Tokumeigakarinoaoshima via Wikimedia Commons | Cropped and scaled | Public Domain]