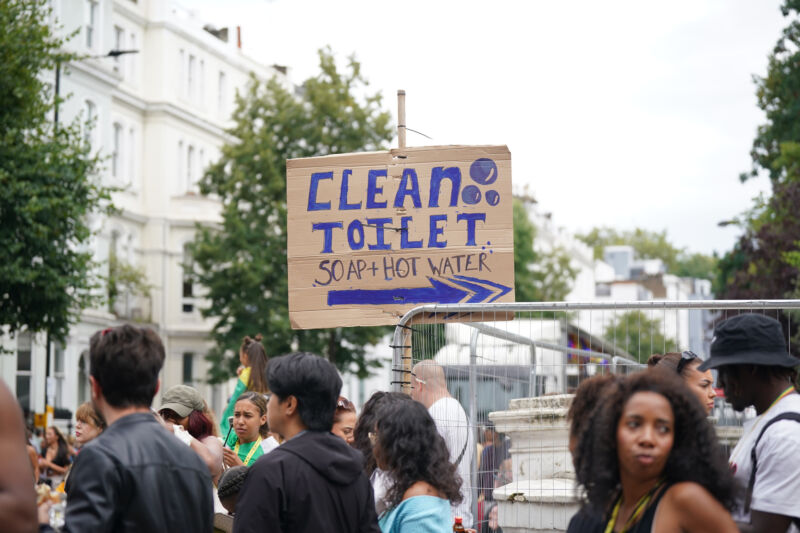 The United Kingdom is experiencing a dramatic outbreak—unprecedented in scale and magnitude—of diarrheal illnesses from the intestinal parasite, Cryptosporidium, aka Crypto.
According to a rapid communication published Thursday in the journal Eurosurveillance, UK health officials report that Crypto cases have exceeded the upper bounds of expected cases since mid-September, and an October peak saw cases roughly threefold above what is usual for this time of year. The outbreak is still ongoing.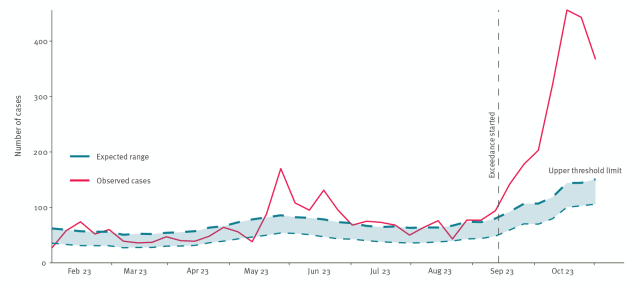 So far, it's unclear what's driving the extraordinary burst in cases. The outbreak has splattered into almost every region of all four UK nations. "Given the scale and geographical spread of the [case] exceedance across regions and nations of the UK, a single local exposure is an unlikely cause," the authors, led by officials at the United Kingdom Health Security Agency in London, wrote in the rapid report.
The officials sent out a standardized questionnaire on possible exposures to those who tested positive for Crypto. The questionnaire asked about food, travel, contact with animals, and water exposure—the most common way Crypto is spread. So far, international travel and swimming (either in the UK or abroad) appear linked to the outbreak.
International travel was reported by 250 of 463 (54 percent) of questionnaire respondents. In a subsample of 215 people living in England, 45 percent reported travel to the Spanish mainland or the Balearic Islands. Of 353 respondents who answered a question about recent swimming, 234 (66 percent) said they had been swimming. In an imperfect comparison of survey data from the same period last year, health officials suggested there may be a relatively greater exposure to swimming behind the remarkable outbreak this year. But for both swimming and international travel, more data on the outbreak and general swimming and travel trends is necessary to make firm links.
Though we don't know what's behind the UK's startling gush of cases, we do have a solid handle on how Crypto is spread generally. The microscopic parasites infect the human intestines, causing watery diarrhea. After infection, hardy, thick-walled forms of the parasites (oocysts) are shed in feces. Parasite shedding begins with symptoms but can last for weeks after they've cleared. The parasite spreads onward via a stomach-churning fecal-oral route. This can happen through various fecal contamination routes—contaminated hands, surfaces, soil, foods, water—that end in ingestion.
The most common route of infection is recreational waters. Crypto oocysts are extremely tolerant to chlorine. In properly chlorinated pool water, Crypto can live for more than a full week. When an infected or recently sick swimmer takes a dip, oocysts can enter the pool. As the Centers for Disease Control and Prevention bluntly puts it: germs can enter the water "from small amounts of poop rinsing off swimmers' butts."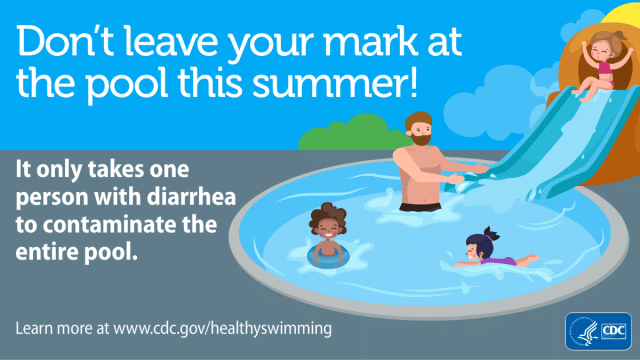 An infected person sheds tens of millions oocystes, but it just takes swallowing 10 or fewer to spark an explosive infection.  Health officials urge anyone with such a diarrheal infection to not swim while they have diarrhea and to wait at least 14 days afterward before swimming.  Though Crypto infections are generally non-life threatening for previously healthy people, they can become serious and even fatal for those with compromised immune systems. For the healthy, the infection is marked by diarrhea, nausea, vomiting, abdominal pain, dehydration, weight loss, and fever. In the ongoing UK outbreak, more than half of questionnaire respondents reported that their symptoms lasted over 10 days.