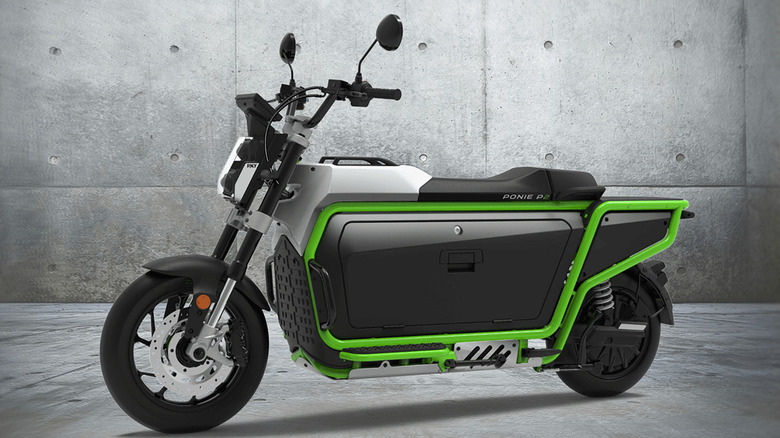 You might have noticed a growing presence of electric bikes on streets and trails near you in recent months. E-bikes are a great way to avoid the rising cost of gasoline and help mobility-impaired people get out and enjoy the outdoors. E-bikes come in various styles, from familiar mountain and step-through frames to newer folding and moped-inspired designs. 
Although frame designs vary greatly, most electric bikes have some commonalities: speeds usually max out at about 33 mph or so, and even the most powerful bikes from manufacturers like Specialized and Aventon have motors of 1,000 watts or smaller. Most of the current crop of e-bikes resemble regular bicycles at first glance, with only the frame-mounted battery, hub- or mid-drive motor, and perhaps a small LCD display panel betraying their true nature.
There is one new player in the e-bike arena that stands out in that respect. Whether at rest or in motion, PNY's bikes will not be mistaken for ordinary bicycles. PNY was founded in 2020 with the goal of replacing cargo vans and other delivery vehicles in large cities, and the design of their bikes reflects that intention.
PNY's bikes are geared to commercial markets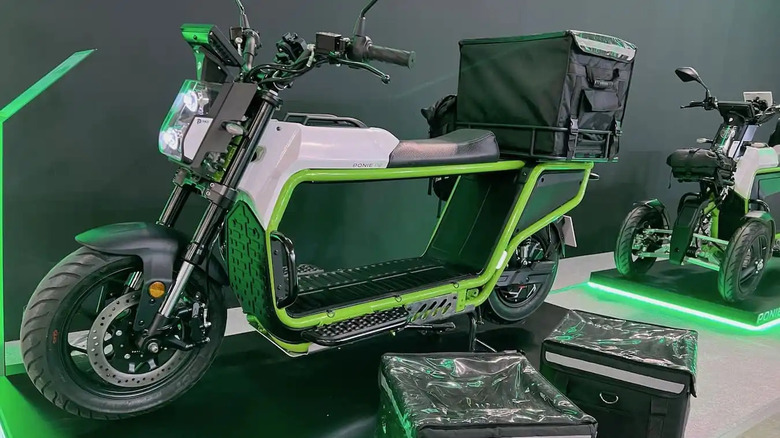 PNY's first model, the Ponie P2, can be customized according to the buyer's needs. The area under the seat can be left open or enclosed with lockable cargo doors. Large cargo boxes can also be attached to the frame in that space or behind the rear seat for even more storage. The main cargo area has a capacity of more than 30 gallons, and the rear cargo box can handle almost 80 gallons more. The P2 can haul more than 440 pounds, including the weight of a rider and passenger.
The P2 is powered by a massive 72V 4,000-watt motor that will propel the bike at speeds up to 62 mph, and the 94 amp hour battery gives it a range of more than 90 miles if speeds are kept to around 22 mph, which would be enough for an entire day of food or package deliveries in most cities.
In some ways, the P2 is more akin to a car than a bike, with its 7-inch CarPlay-enabled screen, glove box, and two USB charging ports. PNY founder and CEO Netzah Sadeh told Electrek the P2 was meant to fill the niche between traditional two- and four-wheeled vehicles. "They are ideal for situations where an e-bike or scooter isn't enough, but a delivery van would be too much," he said. "We're already working with postal services and supermarkets that deliver groceries."
The P2 has been approved for use in Europe for licensed motorcycle riders, and a three-wheeled model, the P3, is currently undergoing testing.