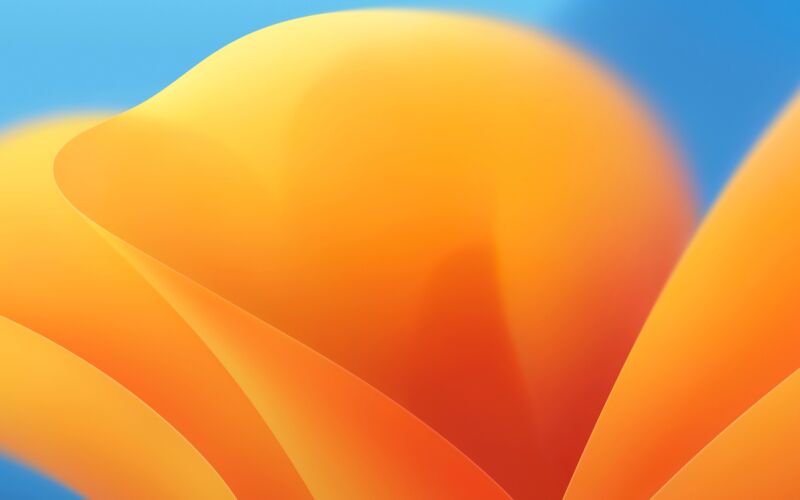 Apple's new M3 Macs are starting to land on doorsteps today, and at least a few people are facing an odd problem: Their Macs are showing up with an old, outdated build of last year's macOS 13.5 Ventura on them, and checking for updates isn't giving them the opportunity to update to either the current version of Ventura (13.6) or the recently released macOS Sonoma (14.1).
Affected users have posted complaints on X, formerly Twitter, and places like the MacRumors forums. The unreleased build of Ventura appears to be build 22G80, whereas the officially released version from July 2023 is build 22G74. So far, the issue only seems to affect the basic M3 versions of the MacBook Pro and iMac and not the M3 Pro or M3 Max versions, suggesting that the M3 Macs were ready to go a few months before the more powerful versions.
So why did this happen, why can't these Macs update, and what can you do if you're affected?
As to why this happened: Apple puts together special macOS builds for new Macs so it can support their new hardware and so the company can try to keep references to new Macs from leaking out in generally released developer betas or public betas (this doesn't always work, but it's usually successful).
In time, Apple will incorporate the files needed to support the new Macs into the main version of macOS so that it will once again support all available Macs. This usually happens in the next major point release, like 14.2 or 14.3. But in the short term, this creates a situation where the current macOS Sonoma installer that you would grab through the App Store or Software Update on an existing Mac can't be installed on a newly released Mac.
Because the regular build of macOS doesn't support these new M3 Macs, it also won't appear in Software Update because it's technically incompatible with them.
The easiest fix for the issue would be for Apple to put its M3 Mac-specific version of Sonoma up on its update servers for these users to update to—we've contacted Apple to see if it has plans to do this or if it has other official recommendations, and we'll update if we get a response.
If you have one of the affected Macs and Software Update isn't offering you the macOS 14.1 update, a MacRumors forum user has posted a direct link to the file on Apple's software update servers (clicking this will initiate a multi-gigabyte download, FYI). Downloading and running it will put a Sonoma installer in your Applications folder, at which point you should be able to run that app to install the update manually.
Upgrading from macOS 13.5 to 14.1 isn't just about getting desktop widget support or the other new Sonoma features. Apple has released multiple high-priority security updates to macOS 13 and 14 since version 13.5 was released over the summer. And because the M3 Macs were all released after Sonoma was, it's unlikely that future macOS 13 updates will be made available to these Macs, even if they were preloaded with 13.5 in the first place.