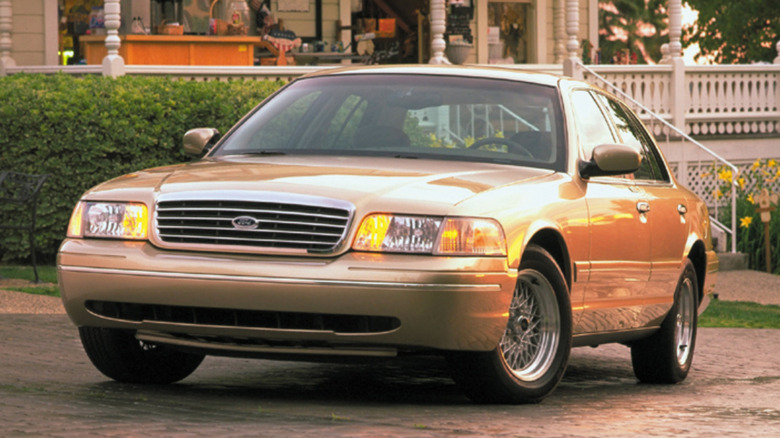 The Ford Crown Victoria is THE police car for generations of people as it was by far the most commonly used patrol car for law enforcement agencies in North America for just about two decades. Although Ford had used the Crown Victoria name on previous trim levels of the Ford LTD, the Crown Victoria car as it is known today was produced from 1991 (for the 1992 model year) to 2011. Over a decade later, you are starting to see Crown Vics get retired from police forces and replaced with Ford Taurus or Ford Explorer-based patrol cars. The Crown Victoria was, of course, also sold to civilians as a big, comfortable sedan.
After two decades of faithful service, there wasn't one singular event that necessitated the end of the nameplate, but several happenings at once that sealed the deal. Perhaps the biggest nail in the Crown Vic's coffin was Ford's "The Way Forward" plan to get out of the financial doldrums. According to a 2006 press release, Ford states in part: "In the past, the Ford brand has demonstrated a clear customer focus in many – but not all – segments. Going forward, the Ford brand will build upon the success of hits, such as the Ford F-Series, Explorer, Expedition, Mustang, Escape, and Fusion..." You might notice that the Crown Victoria isn't part of that list. 
The end of the Crown Vic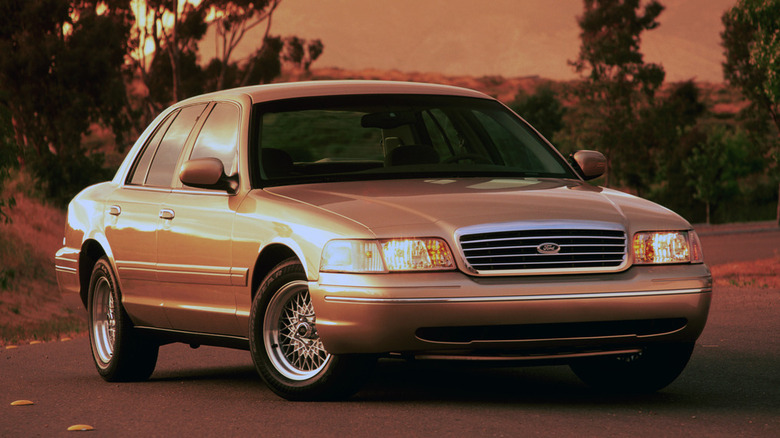 The Panther platform that the Crown Victoria rode on, along with the Mercury Grand Marquis and the Lincoln Towncar first debuted in 1979, meaning that it was getting really long in the tooth as the 2010s approached. As reliable and rocksteady as the Crown Victoria was, it was decidedly old technology. It was body-on-frame like a sedan from 1970s and still used a V8 decades after your average car started using more efficient V6s, four-cylinders, and turbocharging. Compared to the rest of Ford's lineup, it was positively ancient. In a world of EcoBoosts, the Crown Vic couldn't be around much longer.
Ford's final blow to the Crown Victoria was the closure of the St. Thomas Assembly in Ontario, Canada. This plant served as the home of the Crown Victoria for all of its production run. The final Crown Victoria rolled off the line on September 15th, 2011. With the plant closed, the Crown Victoria was no more. 
As early as 2006, Ford was starting to do away with the Crown Victoria. It just didn't have a place in Ford's plans for the future. Looking at Ford's current offerings of SUVs, electric vehicles, trucks, and the Mustang, it'd be tough to see a big rear-wheel drive sedan fitting in at all, as fun as that would be.