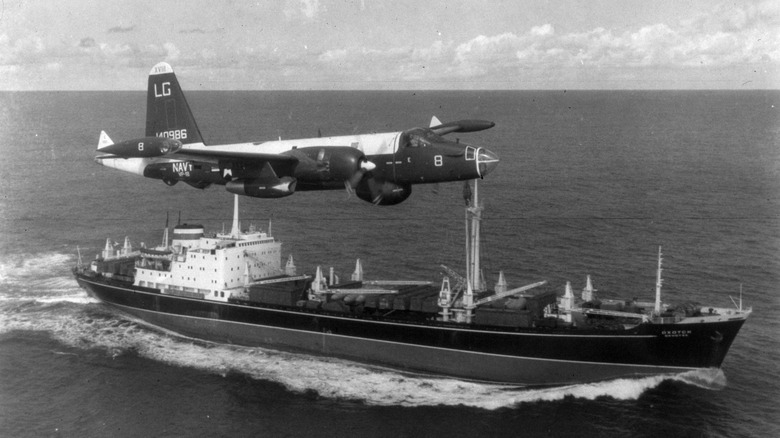 In theory, vehicles of any kind can run indefinitely as long as people are willing to maintain them. Unfortunately, budget and manpower can be limited in the U.S. military, so fleet modernization is necessary to fulfill constantly changing mission requirements in the military. For this reason, however, even some of the most reliable vehicles need to be retired, like the aicraft known as the Lockheed P2V Neptune.
When it first flew in 1945, the Lockheed P2V Neptune was designed for long-range, maritime patrol, and anti-submarine warfare. Manufactured from 1946 to 1961, HistoryNet notes that it's one the "longest unbroken production runs of any military aircraft."
In fact, according to the National Cold War Exhibition, the Lockheed P2V Neptune was flown by many aerial forces, not just Americans. Aside from the U.S. Navy, some of its other users were the U.K. Royal Navy, Japan's Maritime Self-Defense Force, and the Royal Australian Air Force.
But what made the Lockheed P2V Neptune so special? And after almost 40 years of service, why was it officially retired for military use in 1984?
What made the Lockheed P2V Neptune different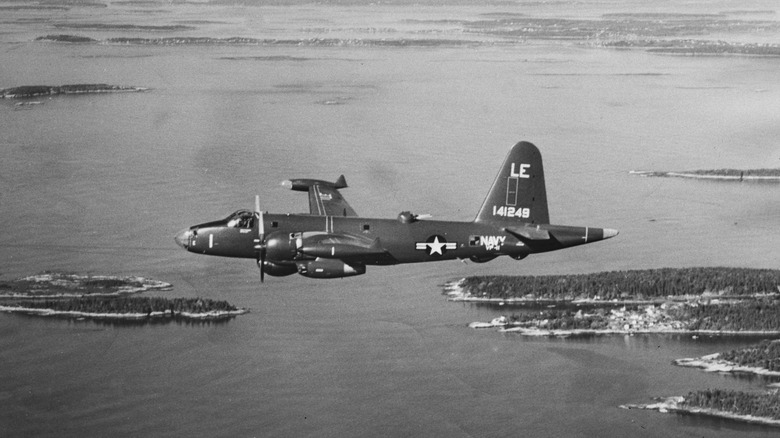 National Naval Aviation Museum notes that the P2V-1 Neptune was the first plane to fly nonstop without refueling from Perth, Australia, to Columbus, Ohio, covering a distance of 11,235 miles, in 55 hours and 17 minutes in 1946. Referred to as the "Truculent Turtle", the P2V-1 held this unrefueled distance record until it was bested by the Boeing B-52 Stratofortress in 1962.
Known as a high-winged aircraft with a twin-engine, the P2V Neptune had incredible load-bearing capacity for its time. It has been documented to carry payloads nearly 300% times its own weight, including four wartime pilots and a baby kangaroo, during its record-breaking flight.
When it was first launched, the P2V Neptune combined radar, sonar, and magnetic anomaly detection sensors. Aside from this tech, it boasted anti-shipping and anti-submarine weapons. The U.S. Naval Institute notes that it was the first Navy plane that could transport an atomic bomb, but only as a temporary solution until the completion of the AJ Savage in 1950.
In its P2V-3C configuration, it was able to accommodate Mk1 atomic weapons with some modifications, such as reduced crewing, increased internal fuel, and compatibility with JATO (Jet Assisted Take-Off). In 1950, Air & Space Magazine reported that the P2V-3C was the largest aircraft ever deployed from an aircraft carrier.
In the same year, the P2V-5 Neptune was also one of the first operational aircraft fitted with both piston and jet engines.
Why the Lockheed P2V Neptune Aircraft is staying in the hanger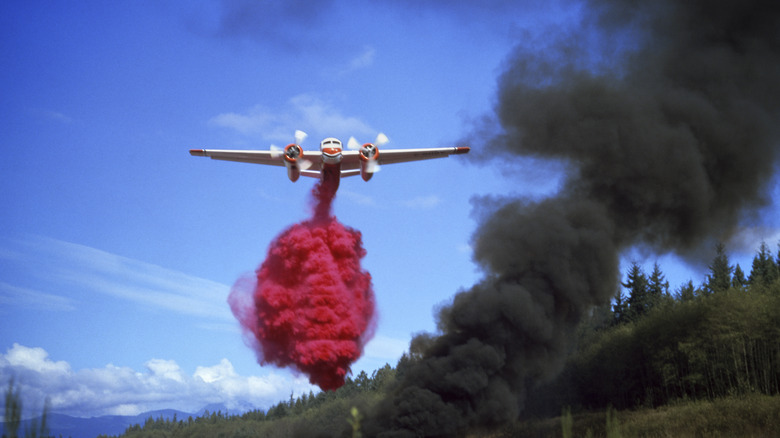 After some time, the Lockheed P2V Neptune Aircraft was no longer top dog when it came to long-endurance flights or transporting nuclear bombs.
With the evolving nature of maritime patrol, not to mention how modern submarines have become nearly impossible to detect, the P2V Neptune was not able to keep up with new threats and mission requirements. For this reason, the P2V Neptune was eventually replaced with the legendary U.S. surveillance plane, the Lockheed P3 Orion.
According to the U.S. Naval Institute, the P3A Orion was able to reduce travel time by 50% in comparison to the Neptune, which significantly reduced a submarine's "escape time." In addition, this also meant a smaller and more effective search area.
With its airframe versatility and adaptability, which lets it fly at lower speeds, the Orion could be used not just to hunt submarines, but also for disaster relief worldwide. Known for its quiet and almost vibrationless operation, the P-3A Orion served as a stable platform for surveillance equipment which required sensors and data recording.