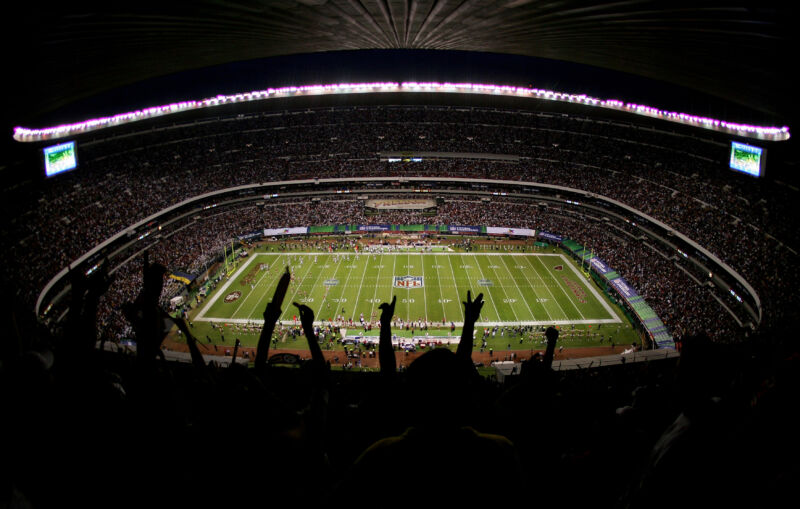 When YouTube TV took over NFL Sunday Ticket, the key was ensuring that the experience was as good as it had been on DirecTV for the previous 29 years. For its initial seven Sundays, that was the case. But YouTube TV fumbled the ball this Sunday.
Users across social media reported suffering lag and long, repetitive buffering sessions with the streams throughout the day. There were nine NFL games playing on NFL Sunday Ticket yesterday. According to The Washington Post, subscribers were having problems "well into the second half of games."
YouTube acknowledged the problems via its TeamYouTube X account, saying, "If you're experiencing buffering issues on YouTube our team is aware and working on a fix. YouTube TV or NFL Sunday Ticket may also be impacted. we'll follow-up here once this has been resolved." However, the social media account hasn't provided an update as of this writing.
YouTube's support page currently reads: "If you're experiencing buffering issues on YouTube our team is aware and working on a fix. YouTube TV or NFL Sunday Ticket may also be impacted."
Some fans have expressed concerns about relying on streaming services for live sports. But to be fair, YouTube TV did a good job of providing the package up until yesterday. As per The Athletic, YouTube TV even added "better video quality" and a multiview feature with "minimal streaming delays."
But that doesn't provide much comfort to subscribers who look forward to Sunday football all week long. And it didn't seem to console Buffalo Bills' DaQuan Jones. As spotted by The Verge, he tweeted Sunday (he wasn't playing):
"You pay all this money for streaming services…just so they don't work on the days you actually need them 🫠"
NFL Sunday Ticket is a pricey subscription that's mostly useful one day of the week. It starts at $349 per year (there was a presale that's no longer available for $249 per year) for people who are already subscribed to YouTube TV, which is $72.99 per month. That's more than what DirecTV charged ($300/year plus about $65/month for a DirecTV subscription).
This Sunday wasn't the first time that YouTube TV left sports fans hanging. In May, the conclusion of an NBA playoff game was replaced with a repeating ad for the live-action The Little Mermaid movie due to a glitch.
Despite frustrating hiccups and demands for refunds, it's inevitable that sports, like every other sort of media that used to be constrained to linear TV, find their way to streaming services. Subscriber numbers for NFL Sunday Ticket on YouTube TV have surpassed DirecTV's 2022 numbers, the NFL has said, as per NBC Sports. And other streaming services, like Amazon Prime Video with Thursday Night Football, have implemented live sports without major glitches.
YouTube TV has a seven-year NFL Sunday Ticket contract, so it has a while to iron out the kinks.
Google didn't immediately respond to Ars Technica's questions about the source of the problems, when the problems will be fixed, and what other services were affected. We'll update this piece if we hear back.